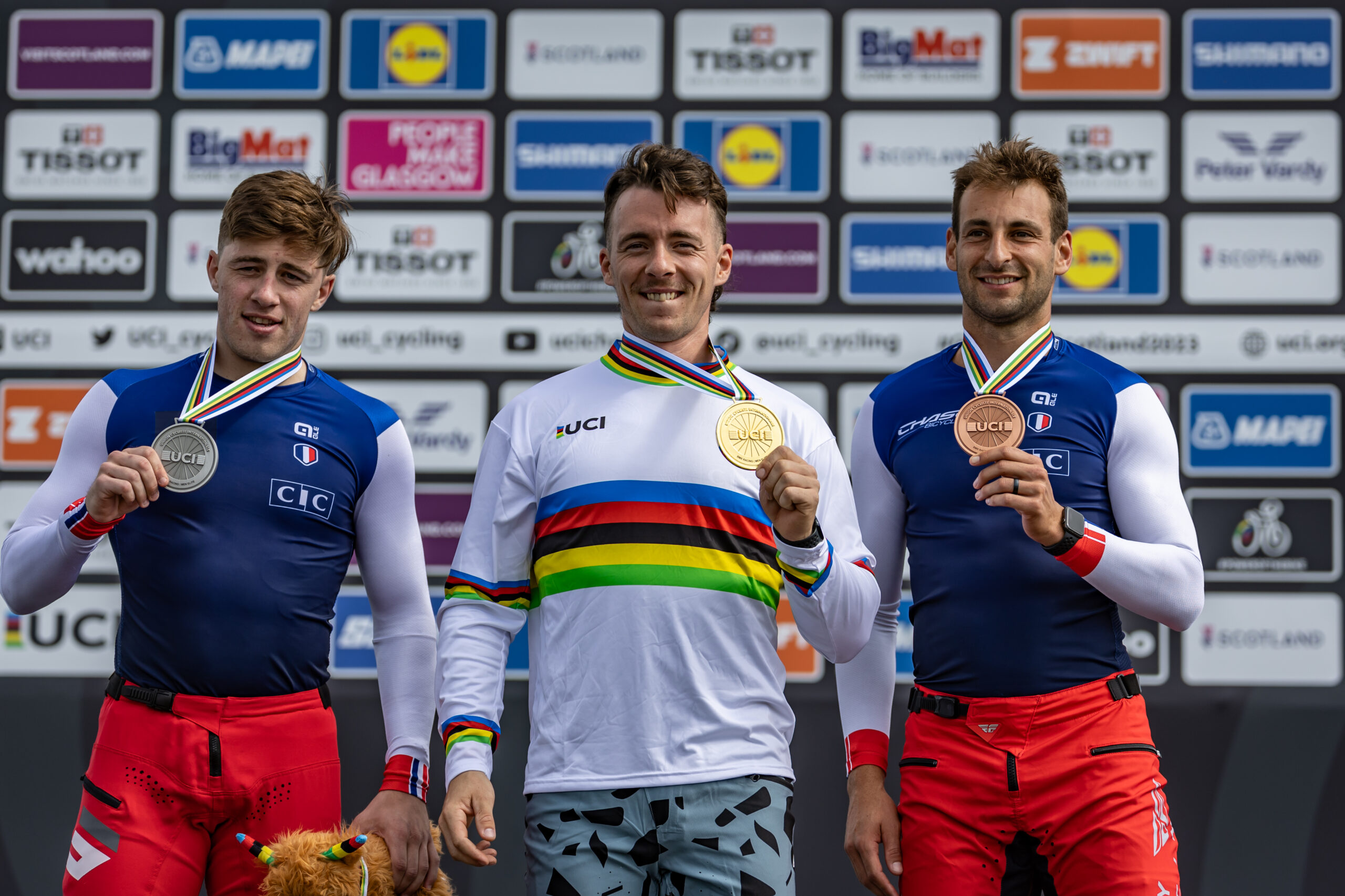 Glasgow- Joris Daudet finishes up the 2023 UCI BMX World Championships with a 3rd place finish and a trip to the Podium.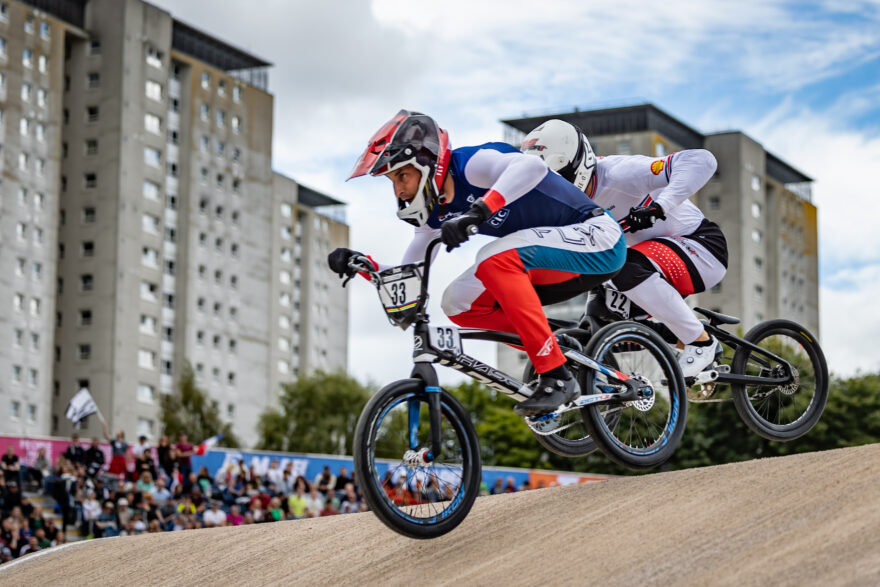 Joris rode consistent over the 2 days of racing, posting the fastest lap in all of his rounds up until the Semi final, where he was just off the fastest time by a .100 of a second.
In the final Joris and 4 of his French Elite competitors rode strong, taking the top 3 spots on the Podium. We want to congratulate Romain Mahieu for winning his first world title.
Joris will now focus on the remains USA BMX Pro Series & UCI World Cups for the remained of the 2023 season, wheee he currently leads the USA BMX title chase and sits in 2nd on the World Cup tour.