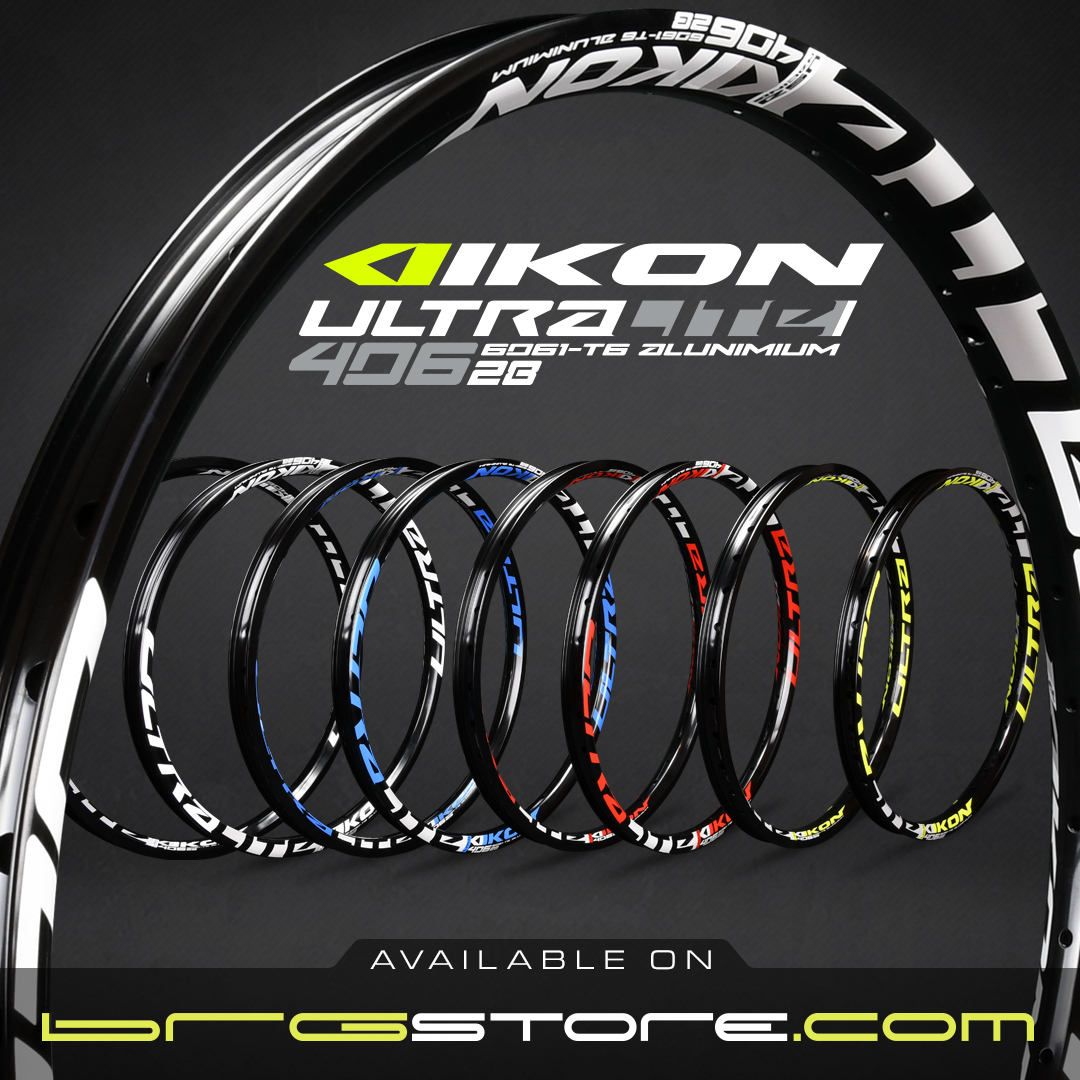 IKON UltraLite Alloy rims are our all new 36 holed Pro sized rims that are specifically designed for BMX Racing. Rim design is light enough for a rider that would use a traditional 20 x 1.50″ rim, but it offers you the strength and size of a 20 x 1.75″ rim, as they are 28mm in width and weigh in at just 312 grams or 11 oz.
More specs
Available on BRGstore.com
We start the construction off with a proprietary IKON design. The light weight, double walled rim has slightly angled spoke nipple openings, for a more direct spoke/nipple angle that helps offer a stronger wheel build. Offering in 2 unique rim profiles : the brakeless surface rim features an aero design, while the brake surface rim has a machined brake tack for better stopping power.
Both rims feature a brilliant finish obtained by a double polished method and then beautiful anodized in Black. We finish off the look with a Water Transfer Graphic that is offered in 4 colors on the Black rim, giving you one of the best looking and lightest rims for BMX racing made today!
ADDITIONAL FEATURES
Double Walled 6061 T6 Alloy Rim
Optimized Internal Geometry for light weight and optional strength
Double Process, Hi-Polished, Black Anodized Finish
Machined Brake Track on Brake Surface Rim
Low Profile Aero Design
Angle Nipple Holes