The 2021 USA BMX Pre Season kicked off this weekend in Phoenix, AZ at Black Mountain BMX. One of the staples of the Pro BMX tour, Black Mountain is known for super fast racing and big crashes in turn 1.
Connor and Joris both made their way through the qualifying rounds and each won their Semi Final.
As they loaded up in gate at 7:30pm on Friday night, Connor Fields and Joris Daudet both were both looking to start the season off strong, hoping to continue their dominance on the USA BMX Pro Tour. When the Gate slammed, it would be Connor taking the lead, with Joris just behind in 3rd. Going into the 1st turn, the 2nd place rider would make a kamikaze move and unfortunately tangle with Connor, leaving the door open for Joris. Joris took the lead and Connor fought his was back for a 2nd place and a 1 / 2 Finish for the Chase Pro team on Day 1. Racing continues on Saturday for the USA BMX Pro Tour.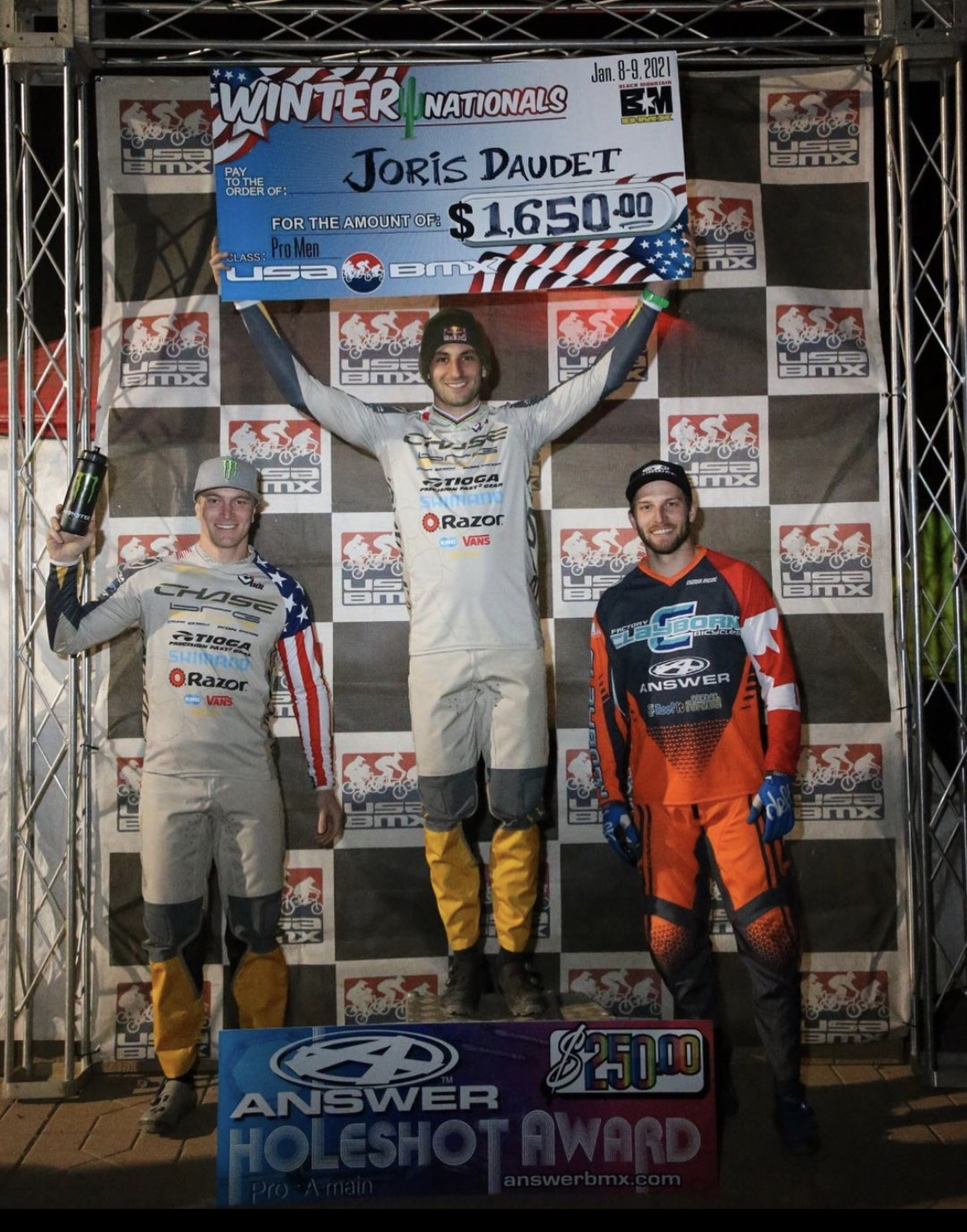 Watch the Day 1 in the Main event here:
On Day 2, both Joris and Connor made their way into the main event, but for the first time in a while, they had someone in the way and take the days win, as Cam Wood took the hole shot and the Day 2 win, While Joris would finish 2nd and Connor had a photo finish for the 3rd place of the day. Congratulations to Cam for his 1st USA BMX Pro Series win.
Overall another great weekend for the Chase Pros aboard their ACT 1.2 Carbon frames and a great way to kick off the 2021 USA BMX Pro Series.
Chase BMX is Proud to be supported by some of the best companies in BMX!