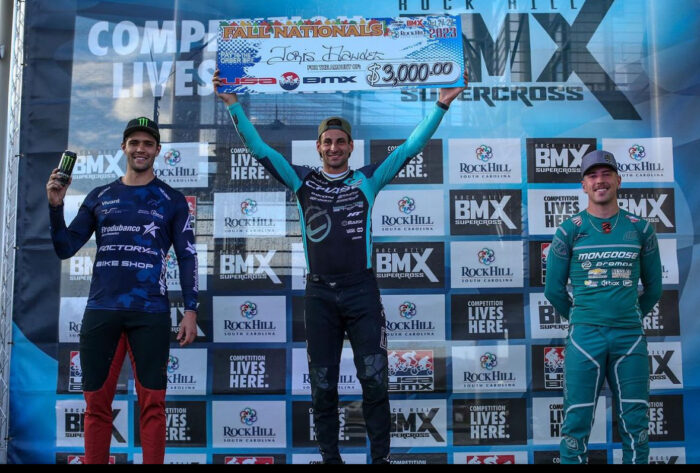 October 27-28 – Rock Hill, SC
Joris Daudet wins Day.1 of the USA BMX Fall Nationals.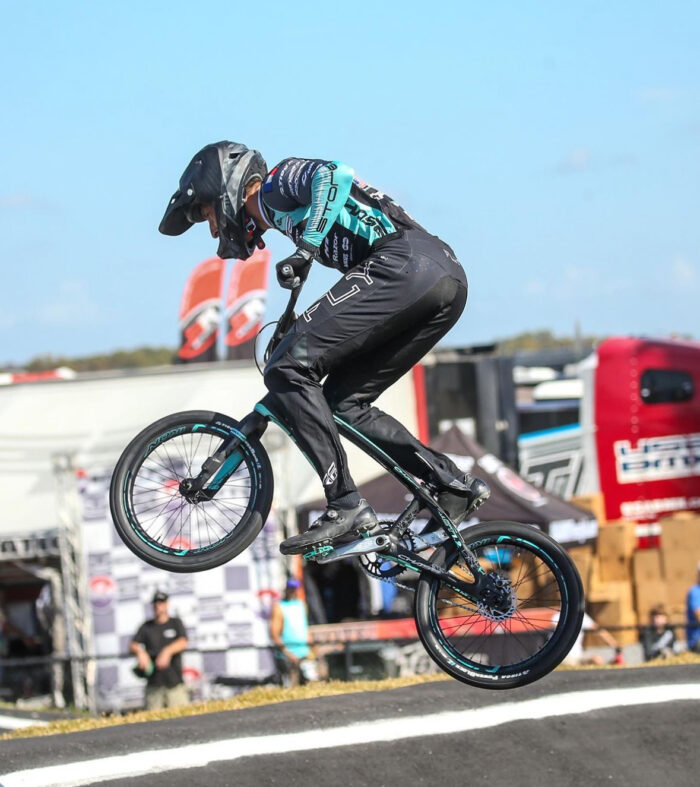 The USA BMX Fall Nationals have traditionally been the last Pro Series Event before the USA BMX Race of Champions and USA BMX Grand Nationals, so its the last chance for the Pro riders to grab some points towards the overall #1 Pro Title. Joris Daudet has had another incredible Pro season and has been atop the points all year long. Heading into the last stops for the 2023 season, Joris was looking to add 2 more wins to grab a few more wind, giving him the lead and a chance at winning a 6th USA BMX #1 Pro title.
On Day 1 of the Fall Nationals. Joris was once again on top of his game and rode strong all day. When the gate slammed for the main event, Joris was able to take the early lead and hold onto  for the win for the day.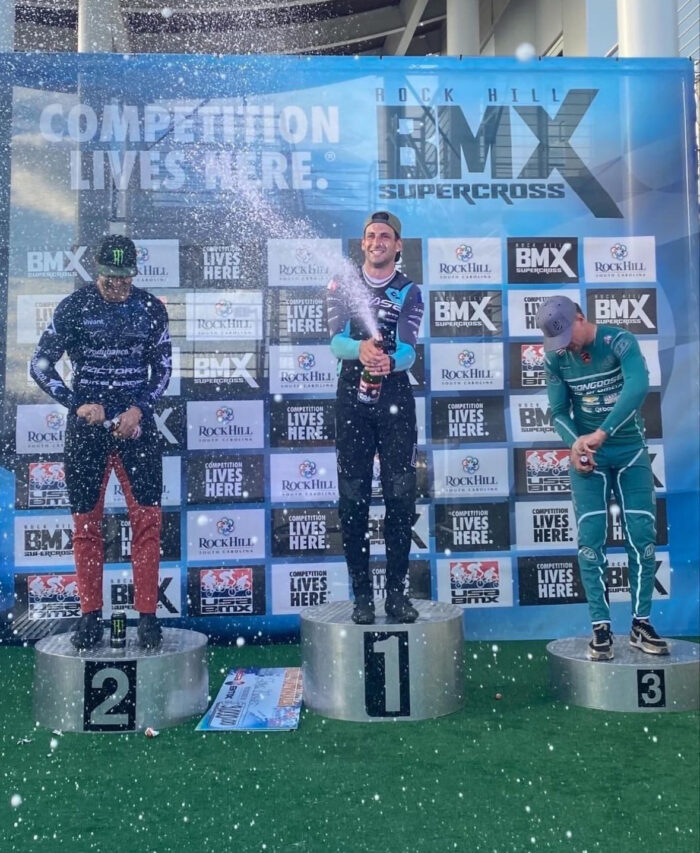 Day 2
Joris once again raced his way into the main event. When the gate dropped on Day 2, Joris would have a great battle with Alfredo Campo and Cam Wood. Joris was just off on the start but a heated battle around the track and Joris would just miss out on the win with a 2nd, behind Alfredo.
Next for the Chase BMX Pro team will be the USA BMX Race of Champions and the USA BMX Grand Nationals over Thanksgiving weekend where both Barry Nobles and Joris Daudet will be racing to repeat winning the USA BMX Pro #1 titles.
Chase BMX is proud to partner up with some of the best brands in BMX and companies that support the Chase BMX Pro team: