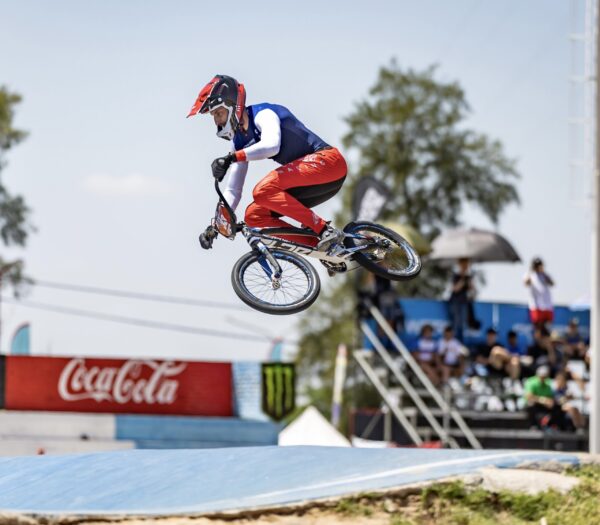 Santiago Del Estero, Argentina.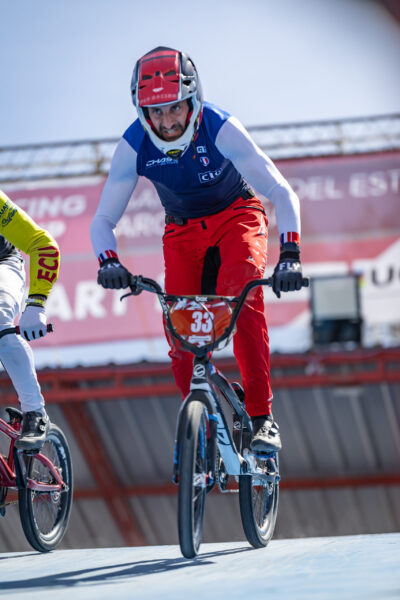 Joris Daudet entered the UCI World Cup series this weekend in Santiago del Estero, Argentina with the overall lead in the series and was looking to add some good results to cary his lead in to the last 2 rounds after this weekend of the tour.
On Saturday, Joris rode strong all day, and made his way into the ultra stacked main event. When the gate dropped, it was an all out drag race, with Joris and Romain Mahieu. Joris was just behind Romain and into the last turn, he put on the power and went head to head with Romain, but just came up short. Joris would finish 2nd after the photo finish was analyzed, giving him another great score for the series overall.
On Sunday, Joris was once again strong and would have the fastest lap of day leading up to the main event. When the gate dropped, Joris gate as off slightly, putting him a bit squarely down the hill and on a bad angle. Unfortunately Joirs would go past the track limits and due to this, would have his 2nd place finish on day 2 regulated to 8th. A very unfortunate situation, but with the next event in just 6 days on next Friday at the same track, Joris will be back and looking for the win.