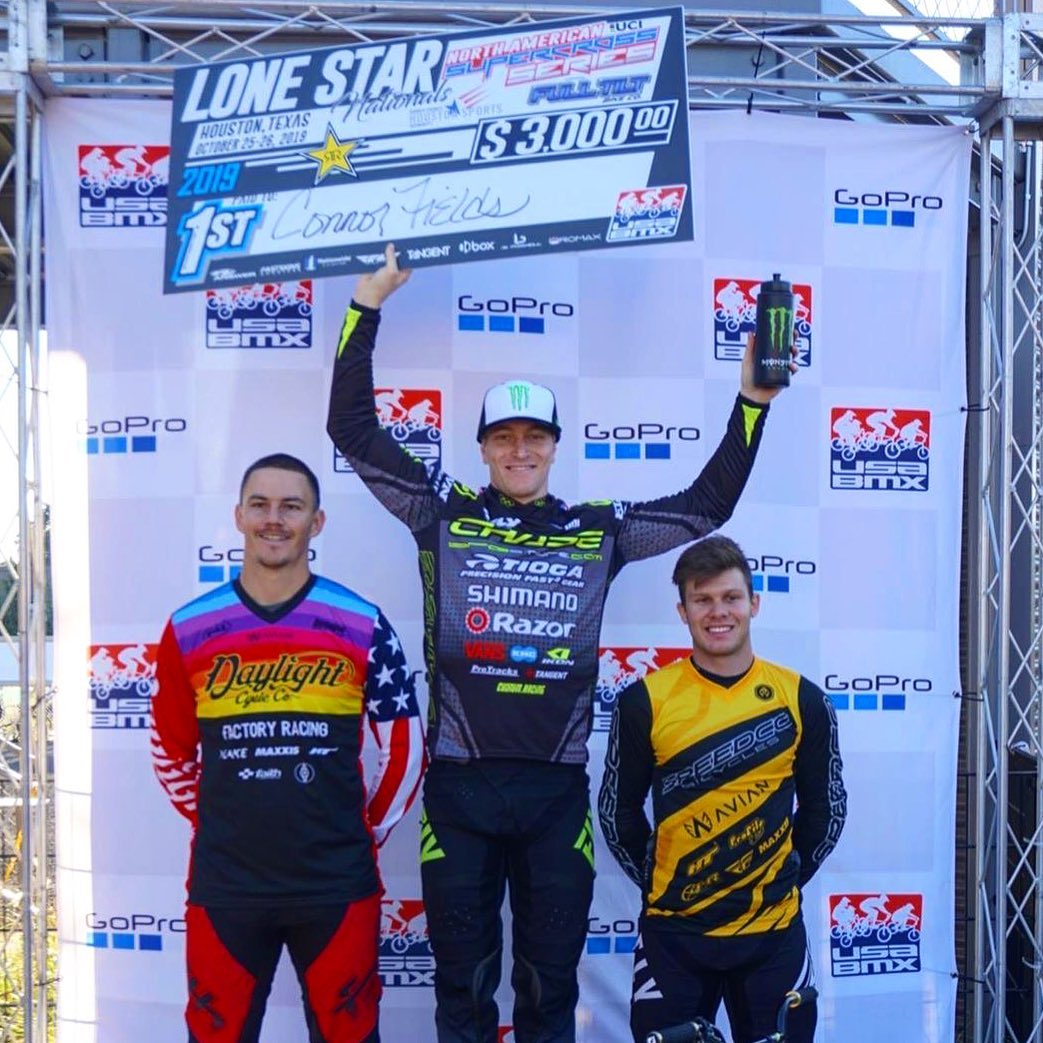 Stop #12 of the 2019 USA BMX Pro Series tour took the best BMX racers in the world to the incredible new BMX Facility in Houston, Texas, home of the 2020 UCI BMX World Championships. This BMX faculty is just that, as it houses a BMX Supercross track with a 8 Meter hill, and 2nd 5 meter hill for the Amateurs, Pump track, and a BMX Freestyle Park. Located smack dab off a major freeway that runs through Houston, this BMX mecca will draw new fans of BMX and create some of the best racing in the USA.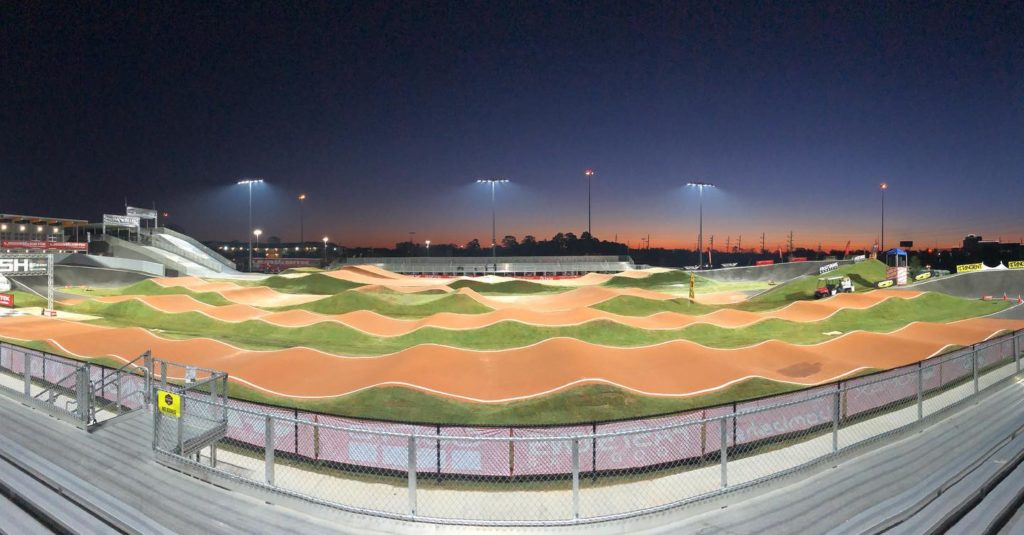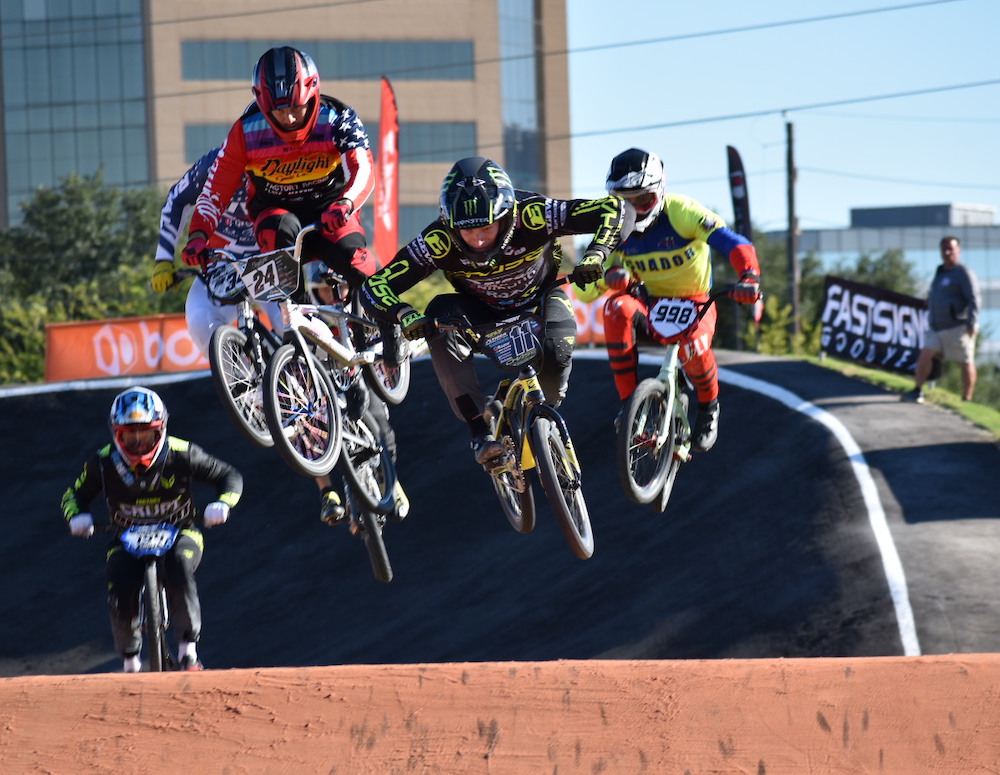 To kick things off, USA held its last regular National event at the RockStart Energy Bike Park and the last full weekend of Pro racing before the Race of Champions and Grand Nationals in Tulsa in late November. Chase BMX had all 3 Elite riders, Connor Fields. Joris Daudet, and Jr Elite racer and newest member of the team Tatyan Lui Hin Tsan in attendance to race.
The Elite riders kicked things off on Friday and some gloomy weather gave the event a Halloween feel. Unfourthat a trick came early, as Joris Daudet went down hard with a crash in his first moto of the weekend. For Joris, this would be a costly crash, as he unfortunately re-broke his collar bone and this would end his quest for a 4th USA BMX #1 Pro title, as he will now be sidelined for the next few months. For Tatyan, he would male the Jr Elite Mens main event, but could only take away a 7th for the day. Connor would take the top spot for the team, with a 3rd place in Elite men.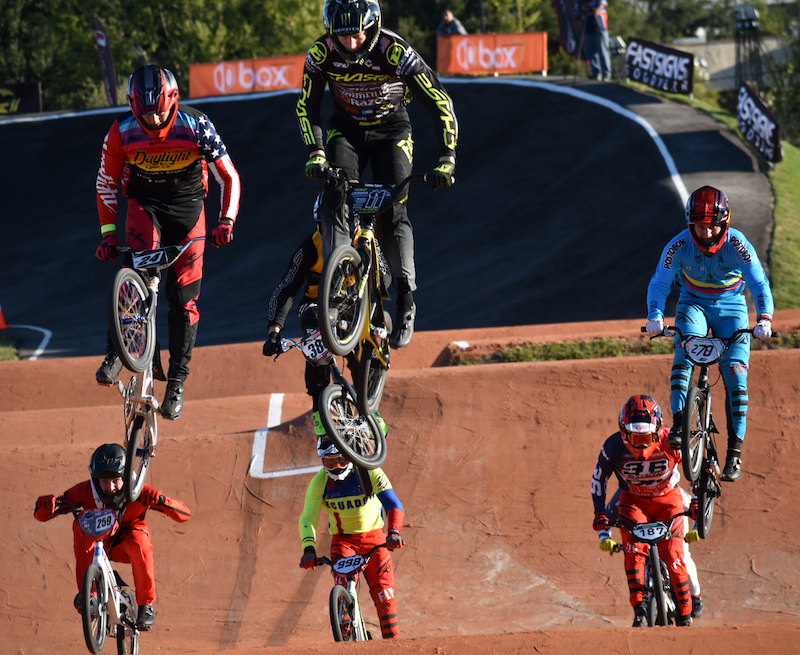 On Saturday, Connor would be the lone rider to make the main event, but he made up for it, with a huge win in Elite Men. This will help extend Connors current lead in the USA BMX overall Pro Points, where he is looking to add his 2nd USA BMX #1 Pro title. It looks like it will come down to Connor and Corben Sharrah going for the title, and with one last National score and the Grands score counting, its still a race for the 2019 title.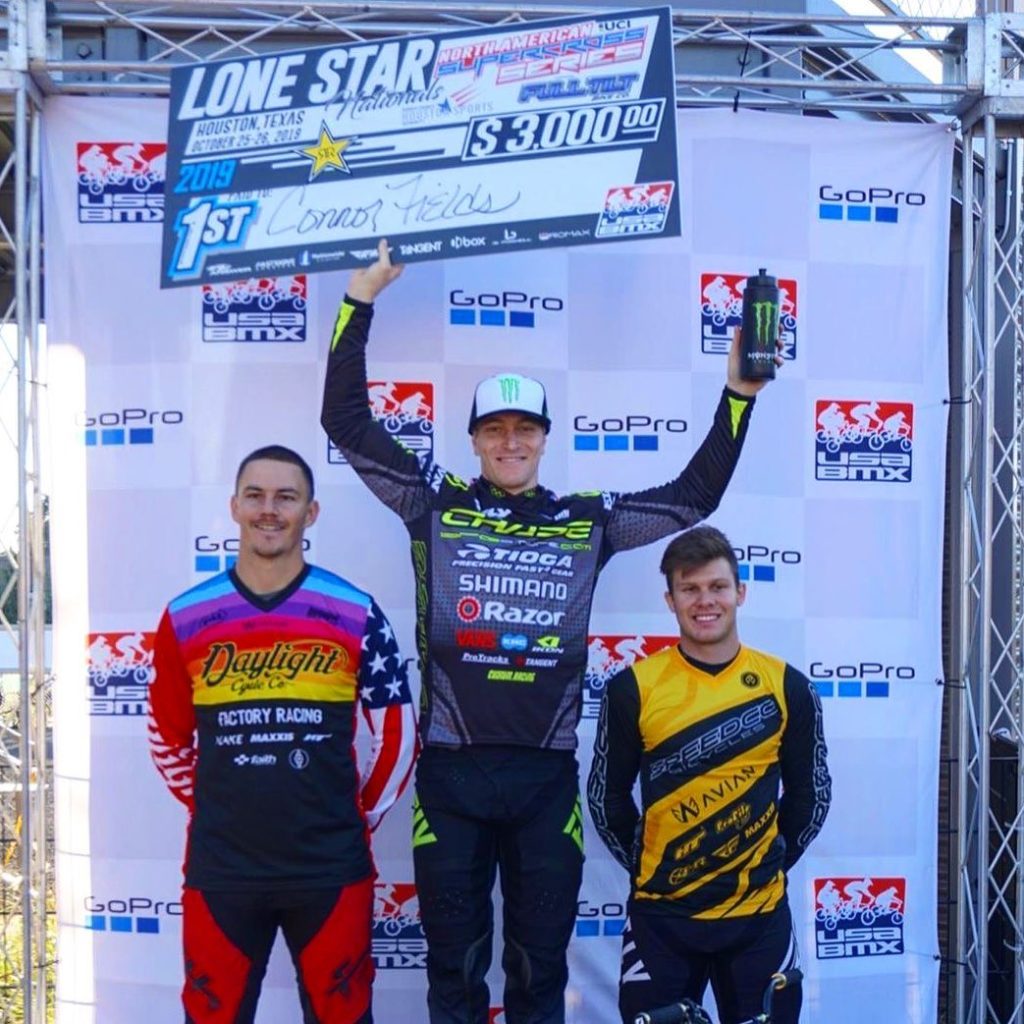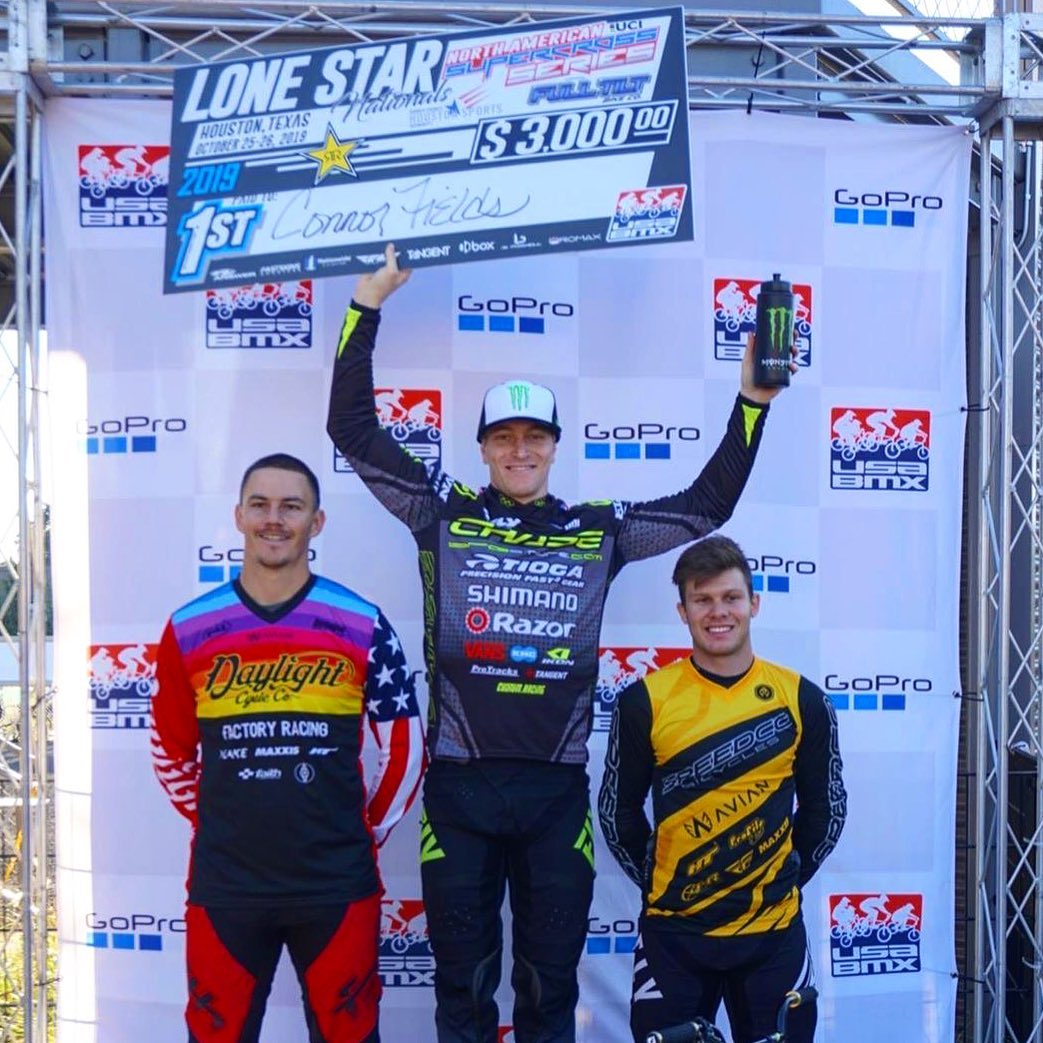 Connor now has until November 29th to get ready for the Race of Champions and then the USA BMX Grand Nationals the next day to decide the 2019 #1 Pro title.
Chase BMX is proud to have some of the best sponsors in BMX today. The Chase team is proudly sponsored by Fly Racing, Shimano, Razor, IKON, Tioga, ODI, ONYX, BRGstore.com, Elevn, Vans, KMC, Tangent, Pro Tracks, Insight, Excess, and Custom Racing. #winwithchase #chasebmx #act1 #rsp4