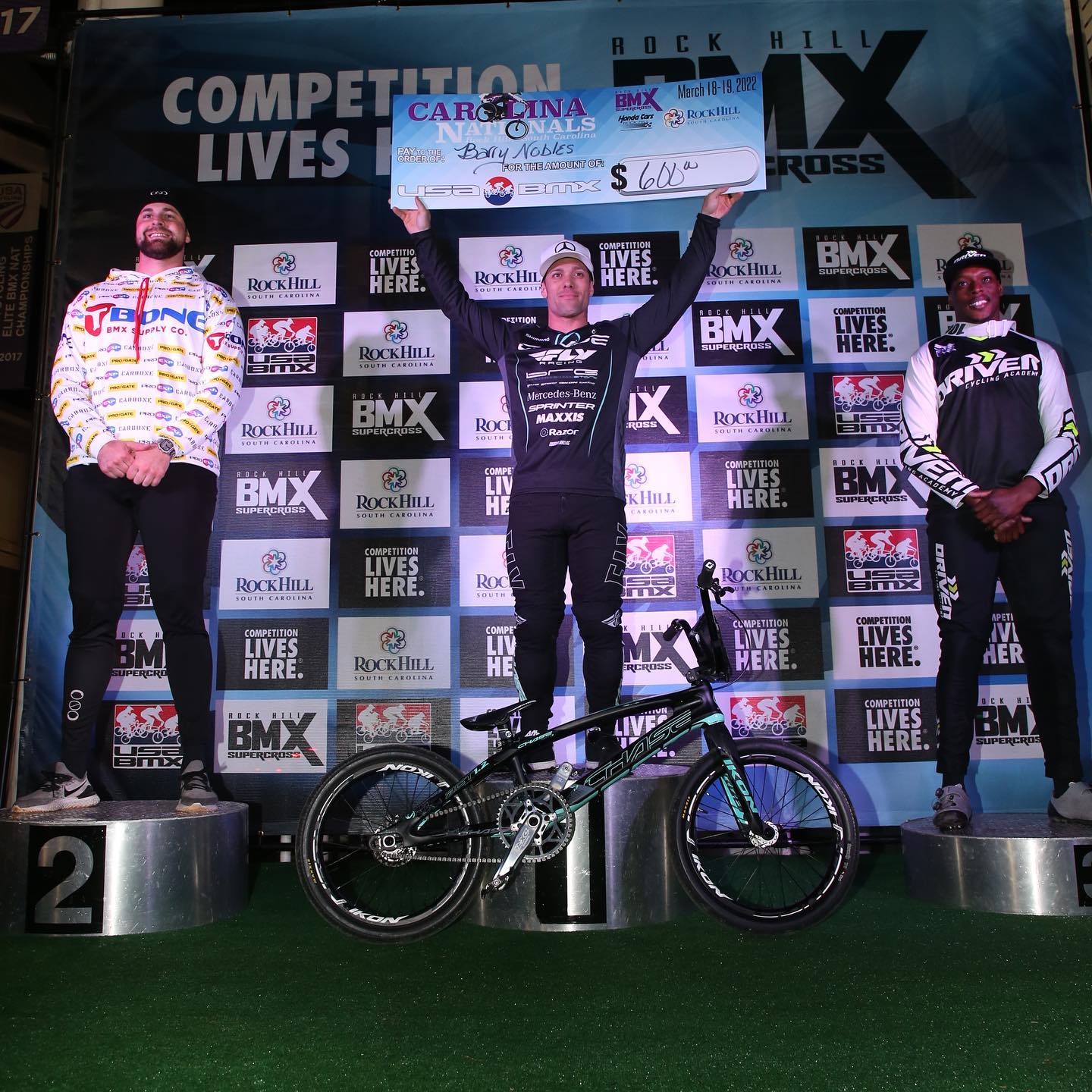 Round #3 for the USA BMX Pros series took the Pros to Rock Hill, South Carolina this past weekend for the Carolina Nationals.
Joris Daudet and Barry Nobles took the Chase Pro team into the weekend looking to get onto the podium and take home some wins and they did just that when the race weekend was over.
View this post on Instagram
Joris Daudet was looking to get back into the swing of things in the early part of the season, and on Day 1 for the Pros, Joris was on form and made his way into the main event and onto the podium in the Pro Main event, finishing up 3rd for the day. On Day 2, Joris was once again in the main event, this time getting a better start and battling for the win, but when the race was over, he would once again finish up 3rd for the day and have a solid weekend.
Barry Nobles has had a impressive season so far in the Vet Pro class and gave the fans something to cheer about in Rock Hill. On Day 1, Barry was looking fast and come main event time, was lurking in 2nd for most of the main event lap, but going into the last turn, made a power move and grabbed the lead. Barry would get a little sideways and bumped with Mosquito, but would hold on and take he win. On Day 2 Barry would take the holeshot and have the lead into the first tune, but another bump with the same rider would have Barry over the turn and end his quest for another win.
View this post on Instagram
In other news, Connor Fields hit his local track and had his first full day or riding since his horrific crash at the Olympics. Connor did ride a few weekends ago at a team photo shoot, which was the first time he had done so since Tokyo and he reported to have a giant smile and already looking to getting back on the track to continue his way back to becoming 100% and back on the race circuit.
The Pros now have a short brake in racing action on the USA BMX tour, with the next round going down on May 27&28 in Nashville. TN.
Chase BMX is proud to be sponsored by the best in BMX and be partnered with – FLY, Tioga, Razor, KMC, Shimano, Vans, IKON, Excess, Elevn, ODI, and www.BRGstore.com