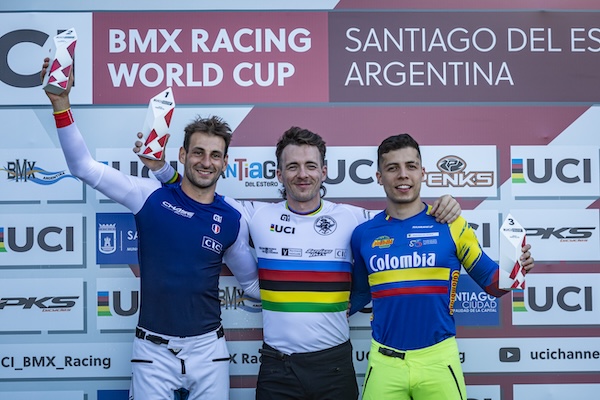 Santiago Del Estero, Argentina.
Rounds 9 & 10 of the UCI BMX SX World Cup tour took place on Oct 13 & 14th. Joirs had a shot at the overall UCI WC title, but after a Regulated Placement in round 8 (giving him 8th instead of 2nd) Joris would have to have a stellar weekend to grab the title.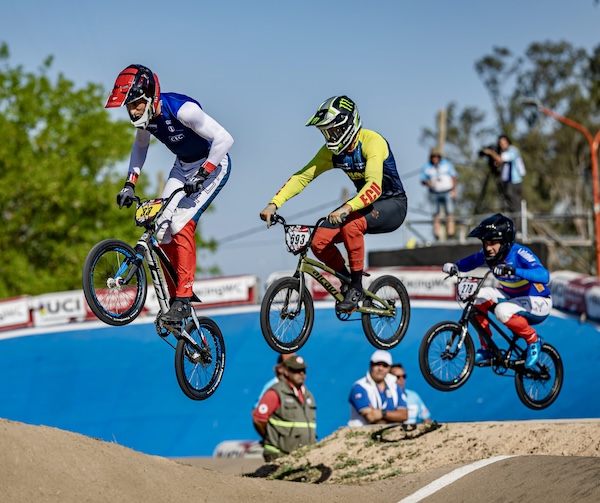 On Saturday, Joris raced his way info the main event, with the fastest lap of the day, as he has at almost every stop of the tour this year. Unfortunately when the gate dropped in the main event, it was an all out battle down the first straight away and Cam Wood of the USA would come out on top with the win and Joins had to settle for a 4th place.
Moving into the last stop of the tour, Joris still had a chance to win the overall title, but he would need to win and Romain Mahieu would have to get 3rd. Once again, Joris has the fastest lap of the day but it was in the 1/4 final. When it came along for main event time, Joris had a bad start and you just can't do that at this level. Joris would finish 7th. After making all 10 main event this season on the tour, Joris just missed out on the title, but said he could use this weekend's racing as a Learning experience and be a better race in the future. With this ultra positive attitude, we are excited to watch Joris race the last 2 USA BMX Nationals of the year where he is going for his 6th USA BMX #1 Pro title!