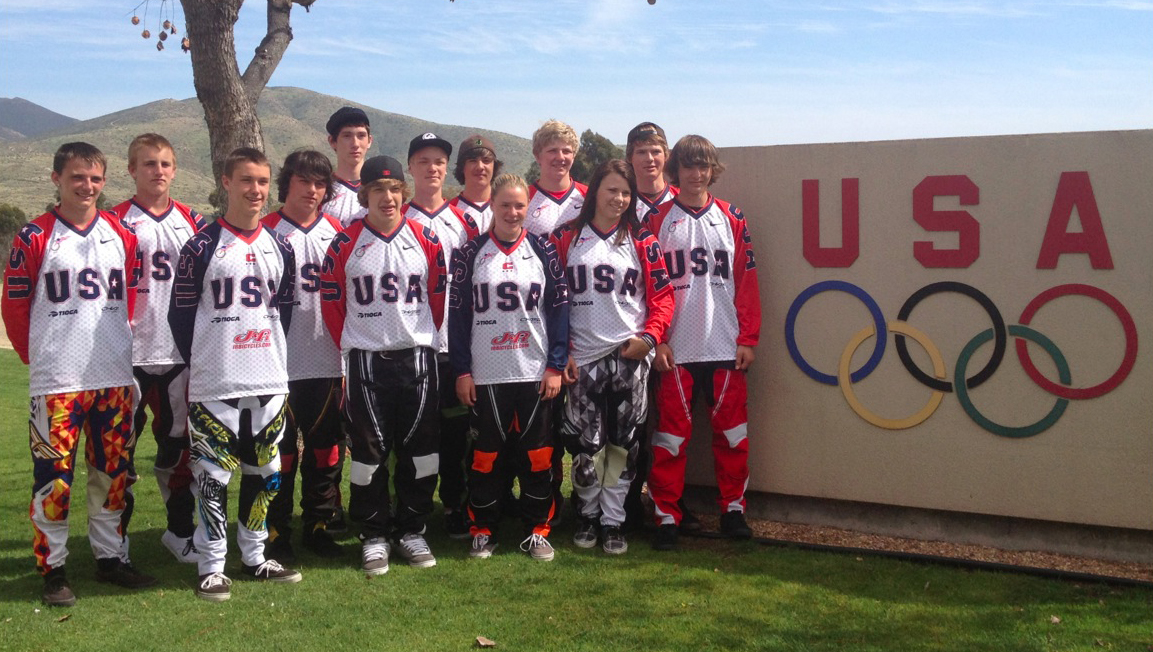 This week, just after the UCI Supercross and USAC National Championships were in town, USA Cycling BMX held the most recent edition of the Junior Development Camp Series. Tioga BMX and Chase BMX had joined on earlier this season to support the efforts of both USAC and the next breed of BMX'ers in America. J & R Bicycles also came aboard with supporting the top USA BMX series riders with a scholarship for the camp fee's.
13 riders in total made the trip out for the Camp and as the week long camp is winding down, its evident to all in attendance that the progression of future of BMX in America is very bright. Throughout the week, the riders have all been taught many different aspects of BMX racing and training, including Nutrition, Weights, Recovery, Dynamic Warm Ups, timed sprints, and more. The camp is overseen by Coaches Brian Fell and Jerry Bradford. The riders were also enlightened by Dr. Jason Richardson, who presented the riders with a seminar on mental preparedness and developing the brain for success in life and sports. Tyler Brown was on hand to give the riders tips each day as they rode on the Chula Vista Supercross track, as well as having help from resident BMX pros Connor Fields, Nic Long, & Mike Day.
The riders had 4 days with 8 sessions of practice to hone in their skills on the SX track. On Friday morning, they took to the time trial format to get timed results of the hard work put in at the camp on the SX track. Sean Gaian had the fastest time for the Men, and Shaelen Reno was the quickest of the Women. On Saturday Morning, there will be a mock race for the Men, with two motos of 6, racing 3 times, taking the top 3 of each to a one lap main event.
In just a short time period, the USAC Junior Development Camp series has had a huge impact on the improvement for the future of BMXers in the United States and the series looks to continue to push the riders to the best of their abilities for a long time to come.
The Riders at the camp in Jr Men: Sean Gain, Colin Hudson, Gavin Nelson, Walker Finch, Hunter Pelham, Taylor Stevens, Zac Jolicoeur, Caleb Minthorn, Josh Banuelos, Luke Roarty, and Kavin Bradner. Jr Women: Shalen Reno & Kendal Perez
The USA Cycling Jr Devo Camps are supported by Chase BMX, Tioga, J & R Bike Shop, and USA Cycling. Coaches include Brian Fell, Jerry Bradford, and Tyler Brown.
Prizes were donated from Tioga, Chase BMX teams sponsors Kicker, ODI, Insight, Elevn, Excess, and Oakley.