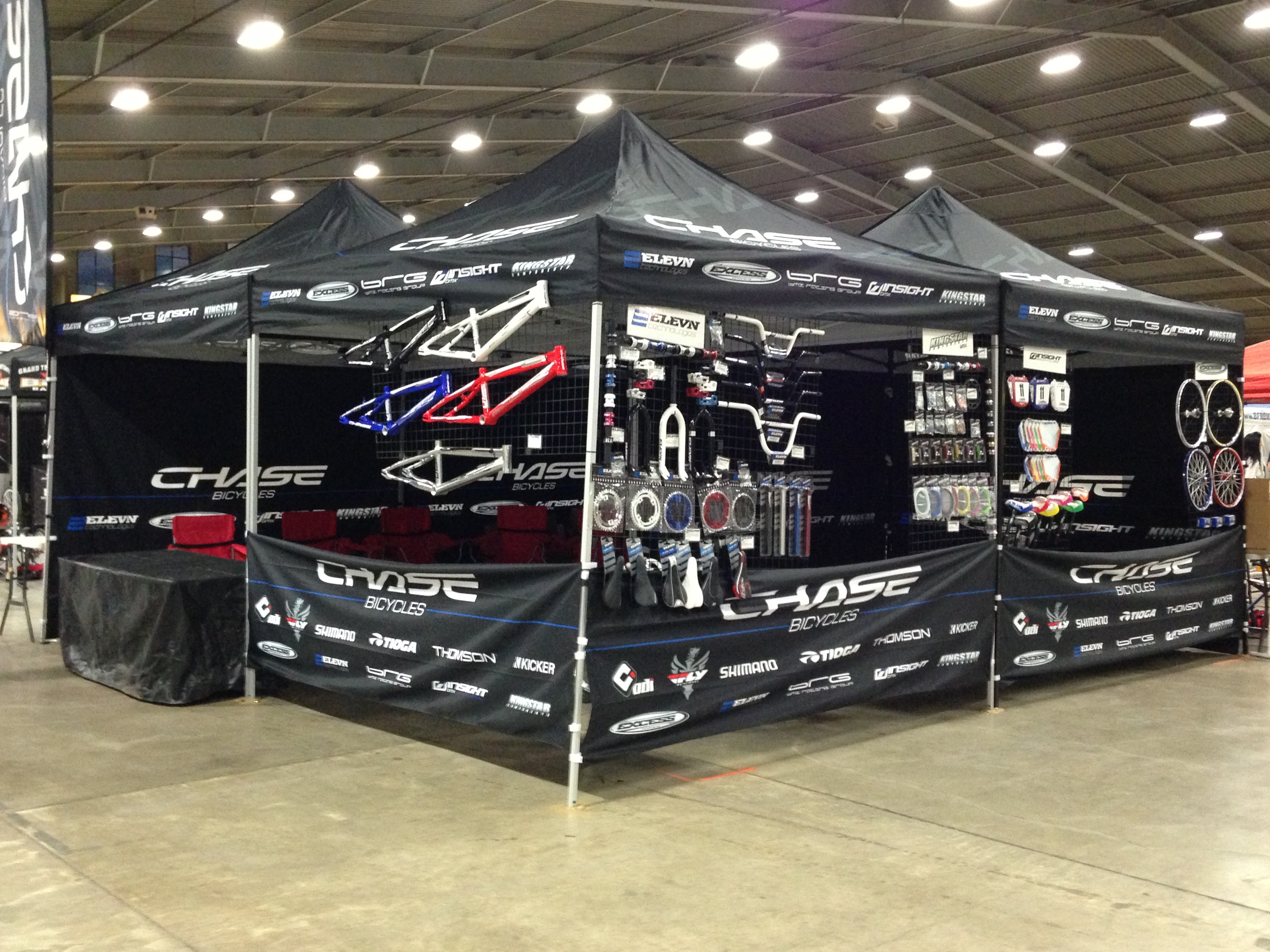 With Chase BMX having a stellar new pit area and display in Tulsa, OK at the USA BMX Grand Nationals, it was the start of a great race weekend.
Connor Fields has raced 10 USA BMX Pro events this year, and 9 of the race finished have been podium appearances. Sitting in a solid 3rd overall in the USA BMX title chase, Connor has a strong hold on wrapping up a great USA BMX season with minimal races. Friday is traditionally the USA BMX Race of Champions for the Amateurs, but for the Elite riders, its the last chance to gain points towards the title.
Once the racing started, it was apparent that Connor was ready for the day, as he placed 1st in every event leading up to the main event. As the gate fell for the main event race, Connor had another stellar day on the USA BMX race circuit, as he finished up 2nd place overall tonight in the USA BMX Elite Mens main event.
Tomorrow, the Pros race during the day and then come back for the Pro Spectacular event, to race for the title and the days result. You can watch live on USABMX.com to see how things wind up.