Florida has many tracks, but one of the nicest BMX tracks in all of the USA, Oldsmar was host for this years Gator Nationals.
The Chase Pro team riders Joris Daudet, Izaac Kennedy, and Barry Nobles all made the trip to Florida to try and continue a strong start of the 2023 USA BMX Pro Series. The Gator Nationals was one of the biggest pro events in the past few season, with 59 riders, so making the main was a task in itself.
When the main event dropped, Joris and Izaac both had an ok start, but Izaac moved up to 2nd place. Going into turn 2, a rub with another rider ended his quest at a podium and gave him 8th for the day. Joris was consistent and finished 4th overall.
In the Vet Pro Main, Barry looked a little sluggish in the semi, but he was amped up for the main event. Starting from the outside, he had to battle to get into 3rd place, and heading into the last turn, he made the sweetest High Low move and took over the lead and the win on Day 1!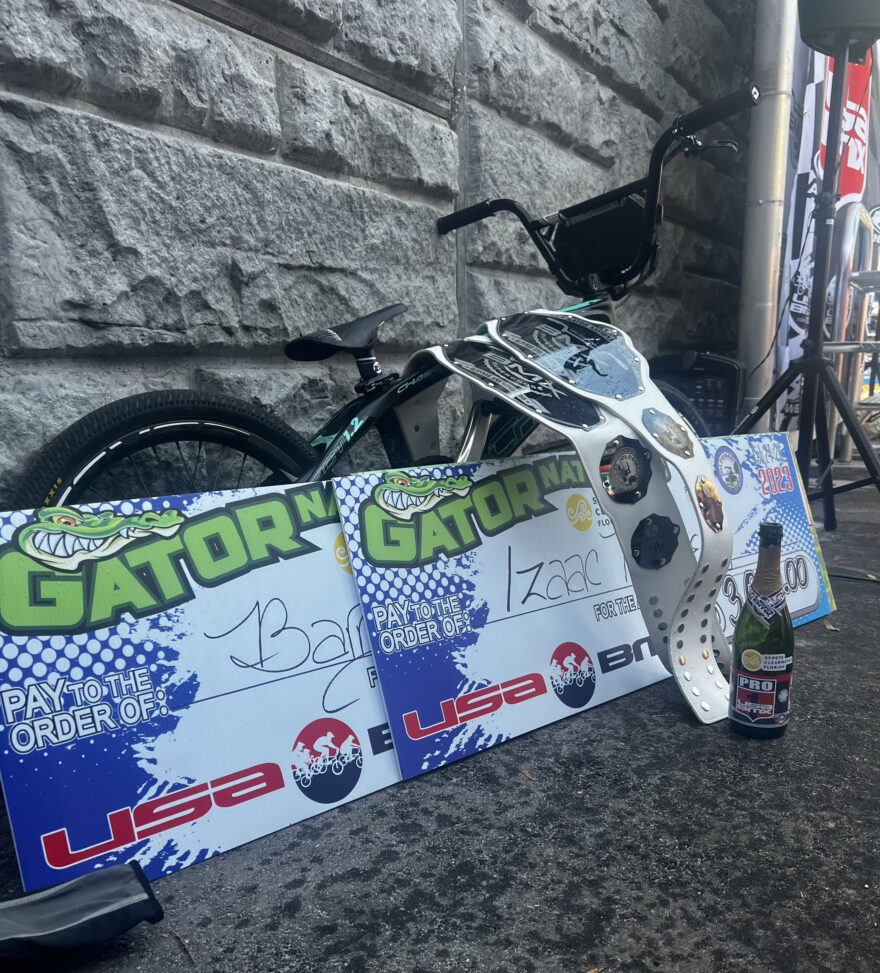 View this post on Instagram
On Day 2, @izaackennedy woke up with a plan. Day #2 of the USA BMX Gator Nationals had him racing against 59 other Elite Pros. Izaac's determination put him once again into the main event. When the Elite Pros final was getting ready to kick off, Izaac lined up on the gate for the main, visualized his plane and got ready. Once the Gate dropped, he made his plan a reality and took his 2nd USA BMX Pro win of the season!
View this post on Instagram
Barry Nobles also had a plan for Day 2 and it was to ride out front all day. Sounds easy, but in the Pro classes, this isn't the case. But to watch Barry, you'd never know it. Barry would have a strong day and rode incredibly fast all the way to the Day 2 victory in the Vet Pro class!
View this post on Instagram
Another Great weekend for the team. The guys now have about a month off, before they head to Rock Hill, SC for the next round of the USA BMX Pro Series.