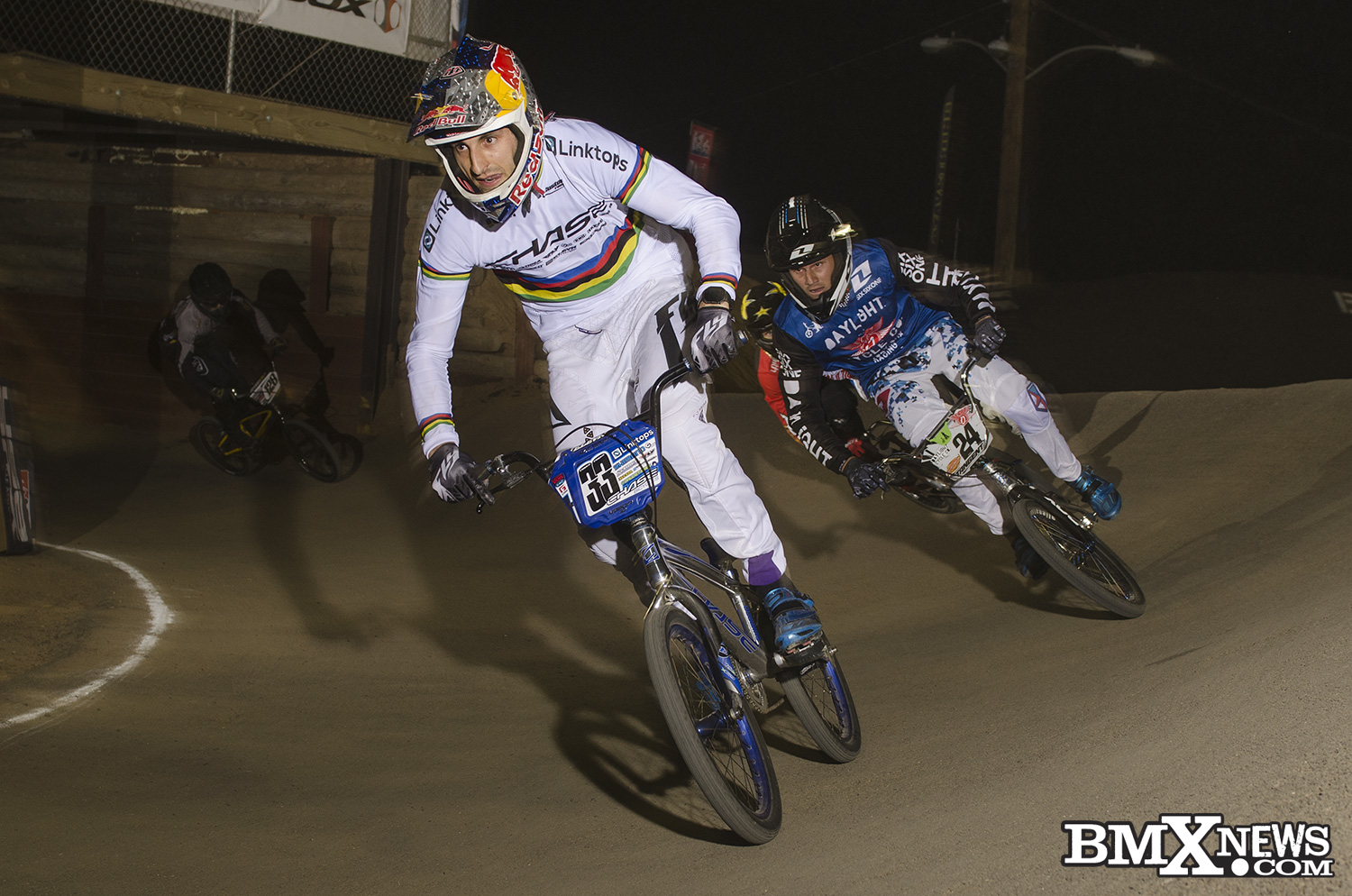 The USA BMX 2016 National series had its last stop before the Grand Nationals, and it was for the Fall Nationals in Perris, CA.
Joris Daudet was ready to return to racing since his break after the Olympics and a small injury. As Perris is his home track, Joris was feeling good about the big weekend of racing and was ready to do battle with the worlds fastest BMX racers.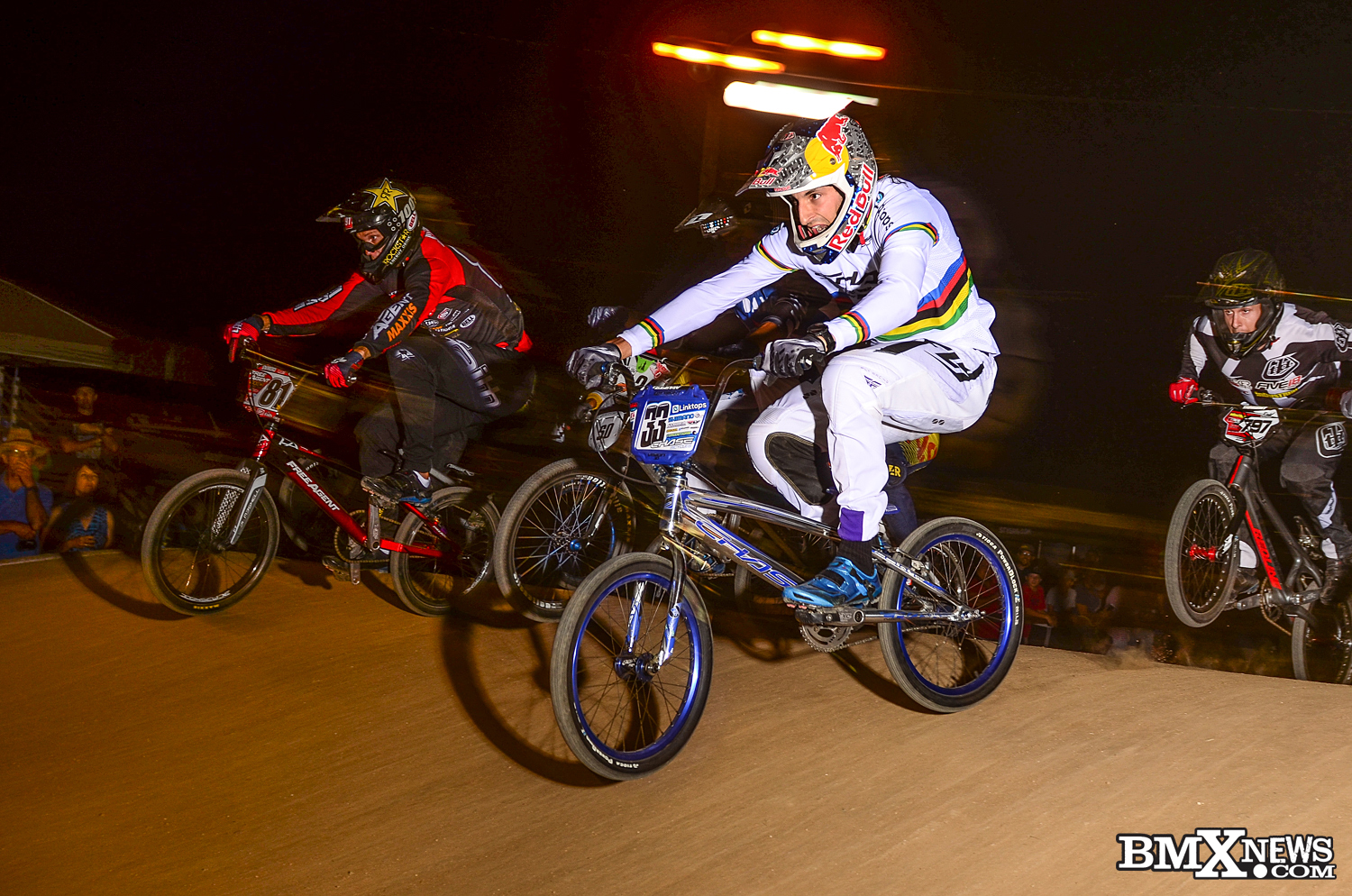 On Friday night, Joris rode the Perris track flawlessly, all the way into the AA Pro main event. Lining up, he was looking to gain some valuable points to take over the USA BMX Points lead, that he has held for most of the season. When the gate dropped, Joris was able to take the hole shot, and held the lead around the entire track, taking home his 6th USA BMX AA Pro National main event win of the season. This was a huge night for Joris, as the injury he suffered at the Olympics was defiantly a let down, but this, his first race back since then, showed not only his determination to keep his #1 Plate, but also how well his rehab and training has paid off in just a few short weeks.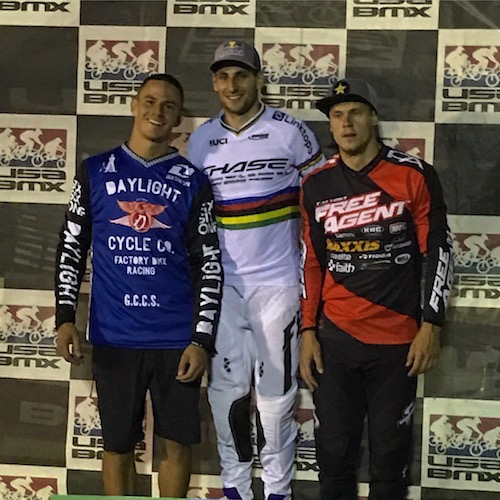 Saturday, it would be another test of the Pro riders, as the longer format of racing would have them at the BMX track for 10 hours, racing with the full day of the USA BMX National. After a long dry and dusty day, the Pros once again would line up on the gate for the man event, and Joris was once again one of the favorites to line up. This time, it would be Maris Strombergs who would take the hole shot, with Joris and Anthony Dean battling it our for the 2nd and 3rd place spots for the day. Joris would have a great bar to bar battle and would need to settle for 3rd for the day, but this score would give him even more points and the overall lead for the USA BMX #1 Pro title by a rather large margin, with just the Race of Champions and USA BMX Grands left to decide the 2016 #1 overall Pro.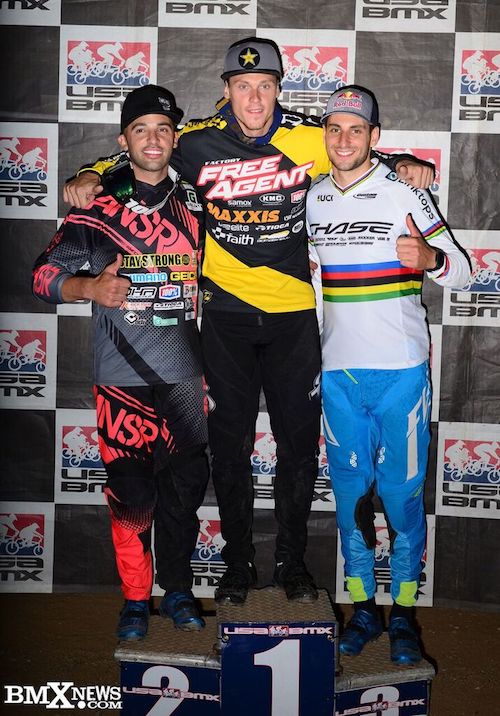 Joris now heads into the USA BMX Grands over thanksgiving week and is looking to take his 2nd USA BMX AA Pro title and make 2016 his best year of BMX racing ever! Make sure to follow @ChaseBicycles and @JorisDaudet to be on the journey to #winwithchase !
Chase BMX is proud to be supported by Linktops, Shimano, Fly Racing, ODI, Tioga BMX, Vans, KMC, Kicker, G-Form, Elevn, Insight, Excess, and Stealth Hubs.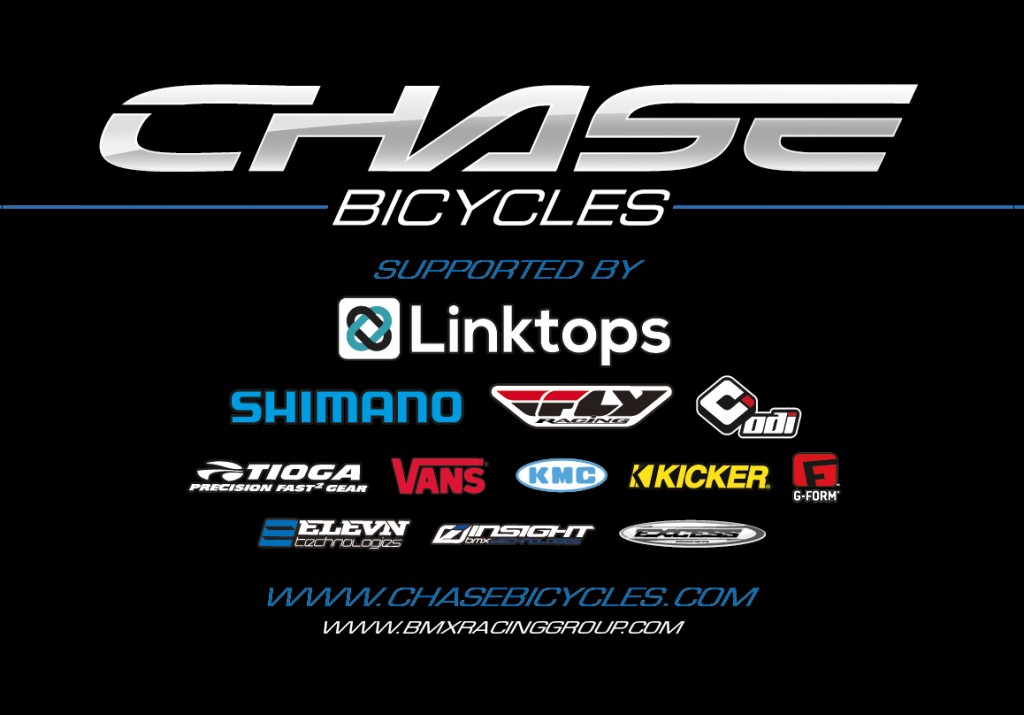 Chase BMX is a division of BMX Racing Group, located in Torrance, CA.