This past weekend, the UCI World Cup tour ran event #2 of the year in Papendal, The Netherlands. Our supported Pros Mike Day and Donny Robinson both made the trip from the United States, as they both start their journey to the road to the Olympics in 2012.
Mike Day
This was Mikes first supercross in over a year, as a major back injury and surgery had kept him sidelined for the entire 2009 racing season. Mike started things off on a positive note during the time trails, as his top 16 finish put him into the SuperFinal TT. After a solid 2nd run, he finished up 11th overall. Mike rode solid during race day, transfering out of the 1/8′s, 1/4′s and into the semi. That was where his did ended, with a 5th, just missing out on making the main event.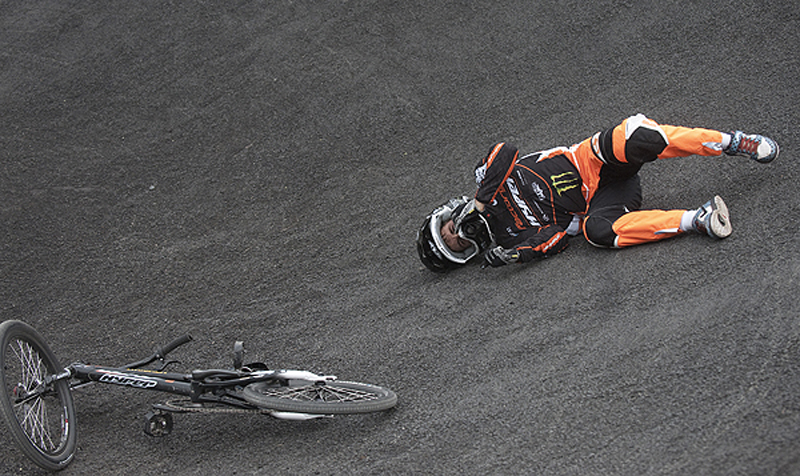 Donny Robinson
Donny had a good day of racing as well. Donny missed out on the Superfinal, but was ready when racing started. Donny rode strong and was in the races with Mike Day. In the semi, Donny was just a bit off and tried to make up ground in the 3rd straight. Things didnt work out for Donny and one small mistake cost him dearly, as he wound up head first in the last turn, ending his day just1 race shy of the main event.
Both riders will have a few weeks off, then head over to Rockford, IL for the next Round of the ABA Pro tour.