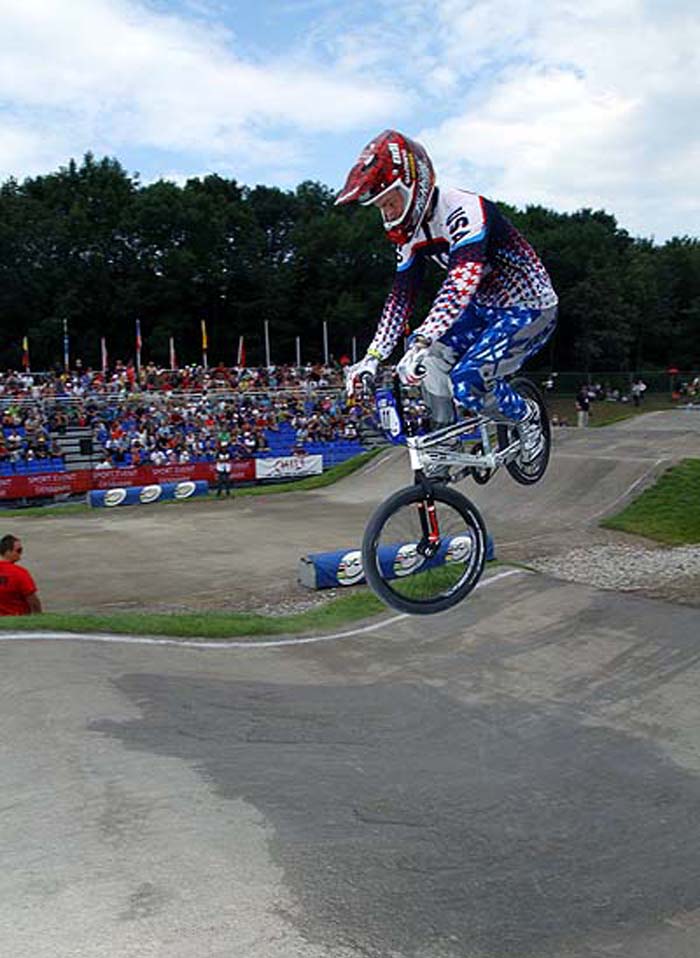 Round #3 of the UCI BMX Supercross series was held this past weekend in London, England for not only the 3rd installment of the Supercross series, but also the official event for the Olympic Games.
Things kicked off on Friday with the time trails. the 64 riders that qualify for the event need to do so on time in a 1 run format. With 130 Elite men in attendance, its walking a razors edge to not only qualify, but wind up in the top 16 overall, to then go once again in the Super Final.
On his first try of the 2012 Olympic course, Chase BMX Pro, Connor Fields posted the top time amongst the vast 126-man field on the initial run at 43.404. Going at it a bit differently in the Time Trial Superfinal, the 19 year-old cruised to a sixth place finish with a 44.013.
"The first run I was just trying to get a smooth lap so I would qualify," explained Fields. "I wasn't too worried about the actual time; I was just trying to get a clean lap and ended up riding a really good lap.
The last one I was really going for gold and I think I tried a bit too hard and would have been better off to have just stayed relaxed. Tomorrow will be a different ball game though. You really have to go all out, get in front and then not make any mistakes." Then it was onto race day.
Following a lengthy rain delay in London, Nic Long was able to score a bronze medal for the United States at the official BMX Olympic Test Event and UCI Supercross BMX World Cup #3.
Of the more than 120 men who entered the competition, Long's teammate David Herman was also able to make the eight-rider final, finishing in fifth.
The fastest man around the track on Friday's initial qualifying run Connor Fields (Henderson, Nev./Chase BMX) would finish 5th in the semifinal round, settling for ninth overall.
Kiwi Marc Willers and Frenchman Joris Daudet took the gold and silver, edging Long by less than half a second.
Much to the delight of her hometown crowd, British strongwoman Shanaze Reade (GBR) proved she is back on the hunt after being denied a medal in Beijing, with a decisive victory in today's test event. Shanaze took her bike, outfitted with Elevn Forks to the top spot in Elite Women!