We have a lot of new items that have arrived at BRG and will be shipping out to our dealers this week !
The following have arrived :
CHASE BMX FRAMES
Black and White all sizes – The Frames are shipping out this week to Dealers & Distributors World Wide!

ELEVN STEMS
Elevn 1″ & 1 1/8th Stems – Black, White, Red, Blue, Polished
35MM 1' 5.4 Ounces 153 Grams
38MM 1' 5.6 Ounces 160 Grams
40MM 1' 5.8 Ounces 165 Grams
45MM 1' 6.2 Ounces 177 Grams
45MM 1-1/8 8.6 Ounces 244 Grams
50MM 1-1/8 9.2 Ounces 260 Grams
53MM 1-1/8 9.3 Ounces 265 Grams
57MM 1-1/8 9.4 Ounces 270 Grams
60MM 1-1/8 9.9 Ounces 281 Grams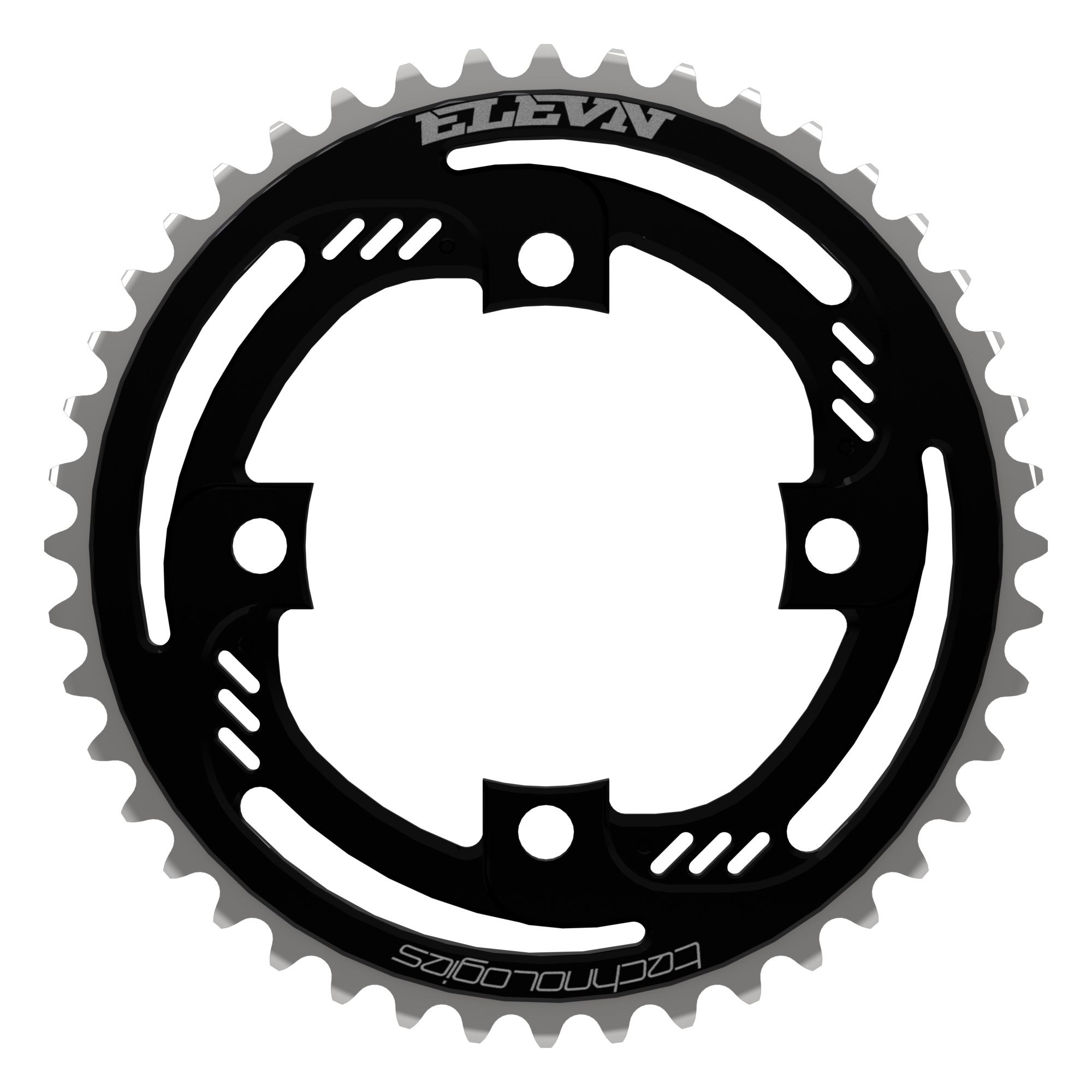 Elevn 4 Bolt Full CNC Chain Rings sizes 36-45 – Black, White, Polished
Elevn Alloy Chain Ring Bolts – Black, White, Red, Blue, Polished
KingStar Quick Release Seat Clamps – Black, Red, Blue, Titanium, Gold, Polished, White
Excess Tubes 20 x 1 1/8th, 20 x 1 3/8th, 20 x 1.5-1.75 Lite, 20 x 1.5-1.75, 24 x 1.5-1.75
Look for info on each product to be released in the next few days!
Here is the info on the Stay Strong Bars: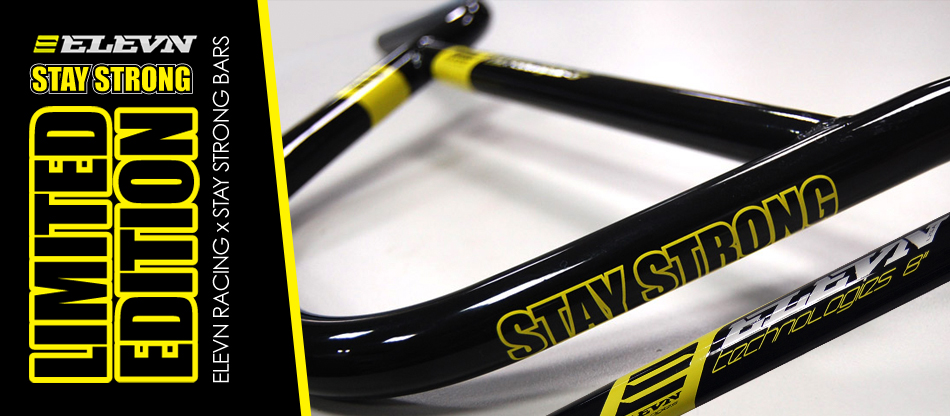 Elevn Pro 8" Stay Strong Bar
We are proud to offer a Stay Strong Edition of our popular Elevn 8" 13 Butted bar. Support the Steven Murray Foundation through the purchase of Stay Strong products, as proceeds of the sales go directly to Steven to help fund his road to recovery. Its Stephens will to beat all odds to recover, his never give up positive attitude, and his motivation to help other push through adversity that encourage all of us to brush off & deal with our small problems. Steven is a true hero and it's an honor to be able to support the Stay Strong Program & him in his quest to overcome his situation.
Elevn handlebars have been designed to be the ultimate BMX bar. Each is made with 13 butted tubing, giving you a handlebar that is extremely lightweight yet still strong & stiff. Features include
Material: 100% cro-mo 4130 heat-treated
Butted: 13 variable thickness Rise: 8'' – 203.20mm
Width: 28'' – 711.20mm
Sweep: 12° Up Sweep:1°
Cross Bar: 3/4''-19.05mm
Weight: 27.5 Ounces-779 grams
Elevn offers Handle Bars in 6 sizes: 8.25", 8", 8"G2, 7.5", 7", and 5.75" are available in black or white & with 3 color variations of stickers-Blue, Red, or Black in 7, 7.5, 8