With the last race weekend of the USA BMX and 2022 BMX race season, the best BMX'ers in the world all head to Tulsa, OK for the Greatest race on Earth, the USA BMX Grand nationals. Joris Daudet has come to Tulsa for the past 7 years with a shot at the #1 Pro title, winning it 4 times in the past and looking to grab one more. For Joris the 2022 season saw a lot of changes for him, as he moved back to France and still attended 80% of the USA BMX Pro events. With a slow start to the season, Joris has ridden strong the 2nd half and gained enough points to be in the chase for the Pro title once again.
On Thursday, the Pros have one last Pro series event, to Gian points and get the Grands track dialed in for the big show on Friday night. Joris had one thing on his mind, to win the race and gain points to give him a better shot to win his 5th USA BMX Pro #1 Title.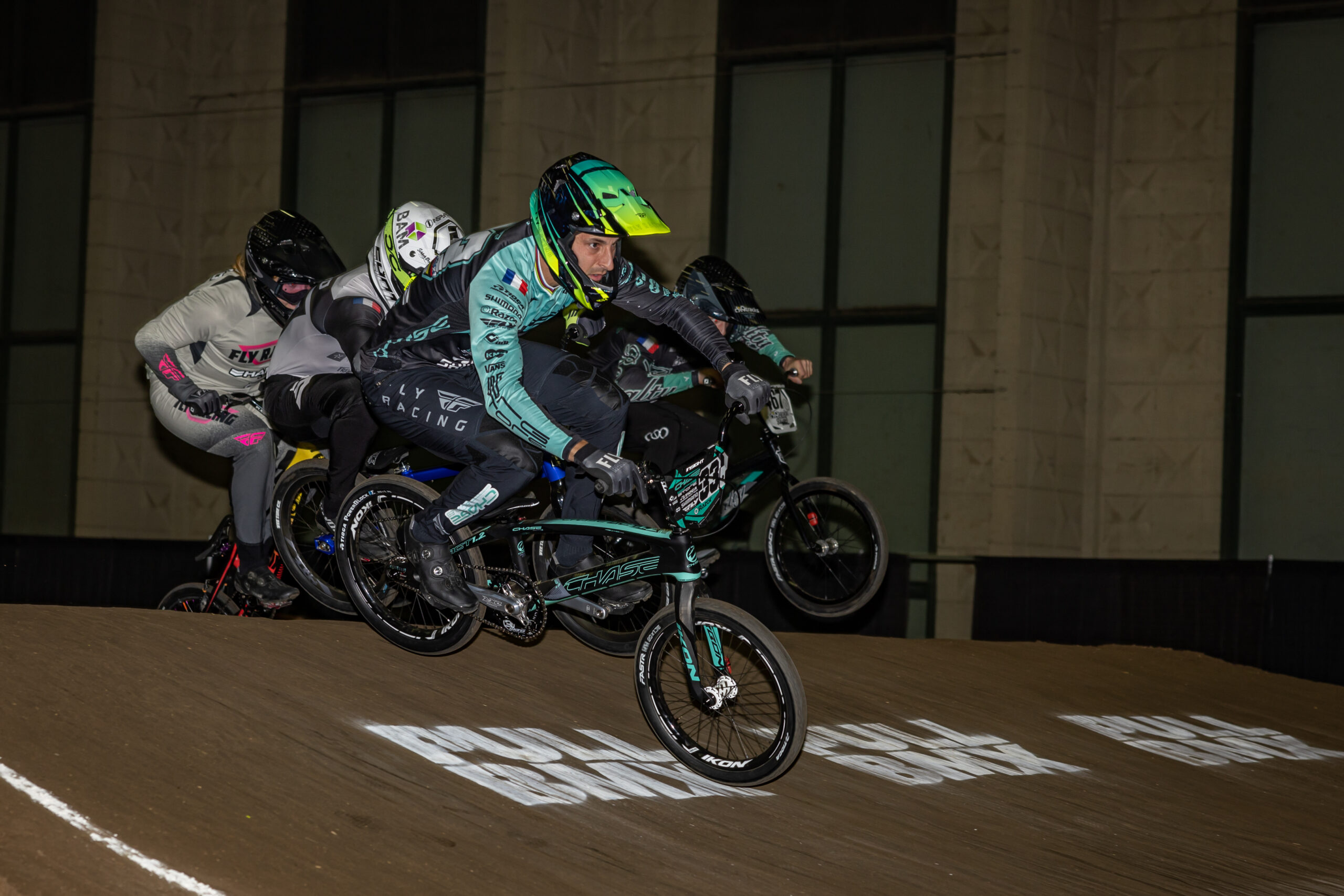 When Racing started on Thursday, Joris looked to be on top form and was flying around the Tulsa track all day. With 60 Pro riders in attendance, this would be a great score to add to his quest for the title with a 2nd place or better score. Well Joris was not settling for anything but the win and when the gate dropped for the main event, he was the one to catch. Joris took the hole shot and rode away from the pack, taking the win! With this win, it looks as if Joris has now gained enough points, to where it will come down to who ever has the best result on Friday night in the main event, and if Joris can win, he will take the title home no matter what… A great day for Joris and a great day to #winwithchase
Follow along with Joris and the chase team on the USA BMX live feed to see if he can add title #5!