After a few big weeks of racing with results less that what Joris expected, he regrouped and headed off to Tom Sawyer EP park for the USA BMX Derby City Nationals with a ready too win attitude. Derby City is one of Joris favorite tracks and from the start of things on Friday, it showed in his riding. Joris was on point lap after lap in Louisville and on Friday night, he finished the day off with a win in the main event
Day 1 Pro Main
View this post on Instagram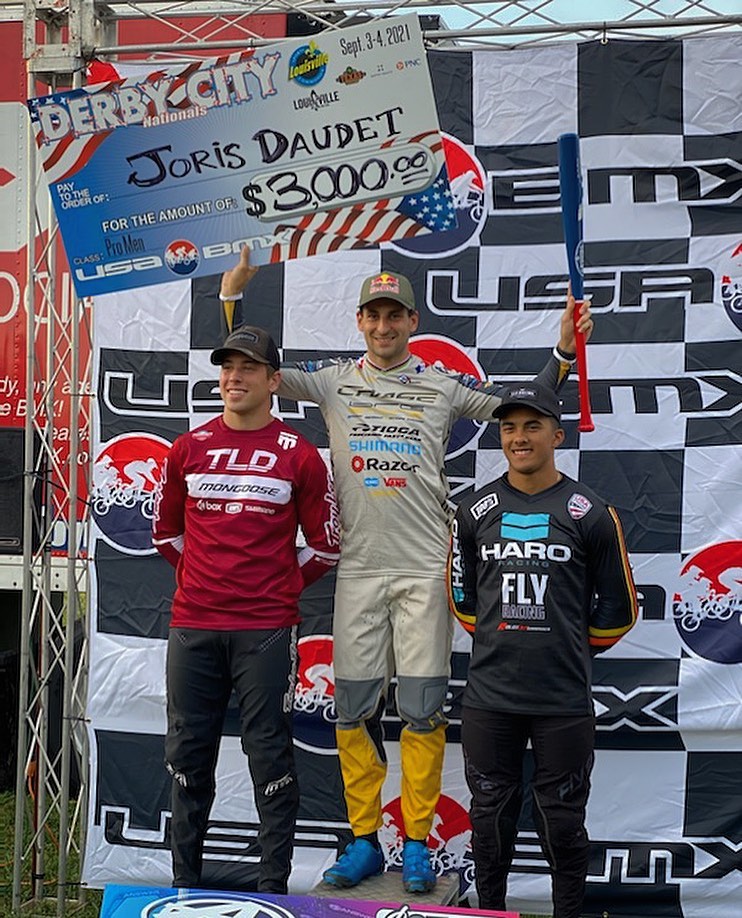 On Saturday, Joris was back on track and back on point, as he was out front during the days Pro qualifying rounds and made his way into the Day 2 main event. When the gate dropped for the Pro Final, Joris was once again out front and in the lead, on his way to another win! Joris holds a lead in the 2021 USA BMX Pro series title chase and with just 1 weekend plus the Grands left, he is looking to battle it out for his 4th USA BMX Pro title.
Day 2 Pro Main
View this post on Instagram
Chase is proud to have the support of some of the best brands in Cycling! Make sure you are following us on IG at @BMXracingGroup & @chasebicycles for up to the date info and product release posts! Featured photo and videos for this post by USA BMX.