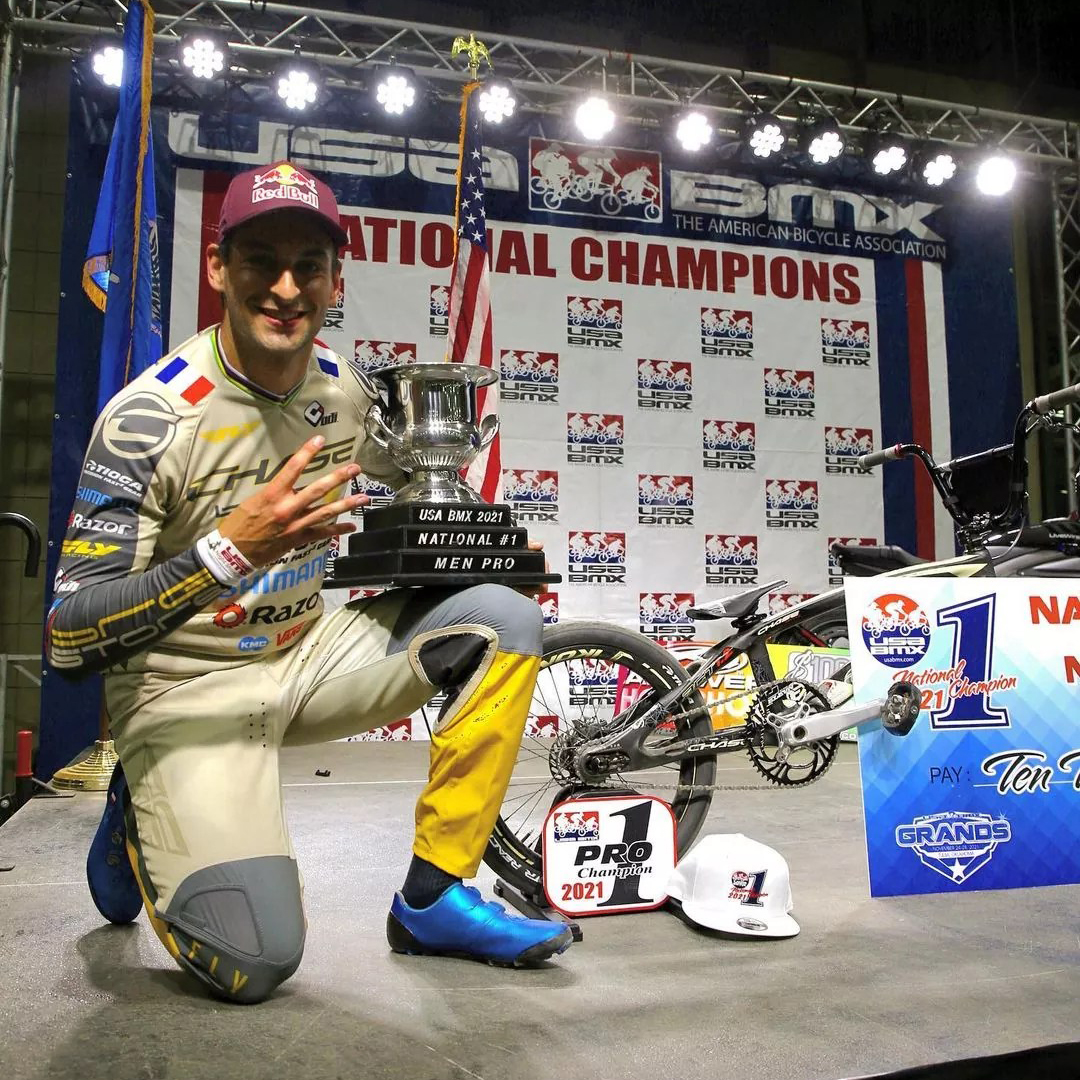 Joris Daudet wins the USA BMX Grand National Main event and the 2021 USA BMX #1 Pro title.
This marks Joris 4th USA BMX #1 Pro Title, pitting him in the history books with great riders such as Gary Ellis and Pete Loncarovich, all wining 4 USA BMX Pro Titles.
Joris took the overall win on Friday night, not only winning the USA BMX Pro Title, but a Harley Davison Livewire Electric Motorcycle.