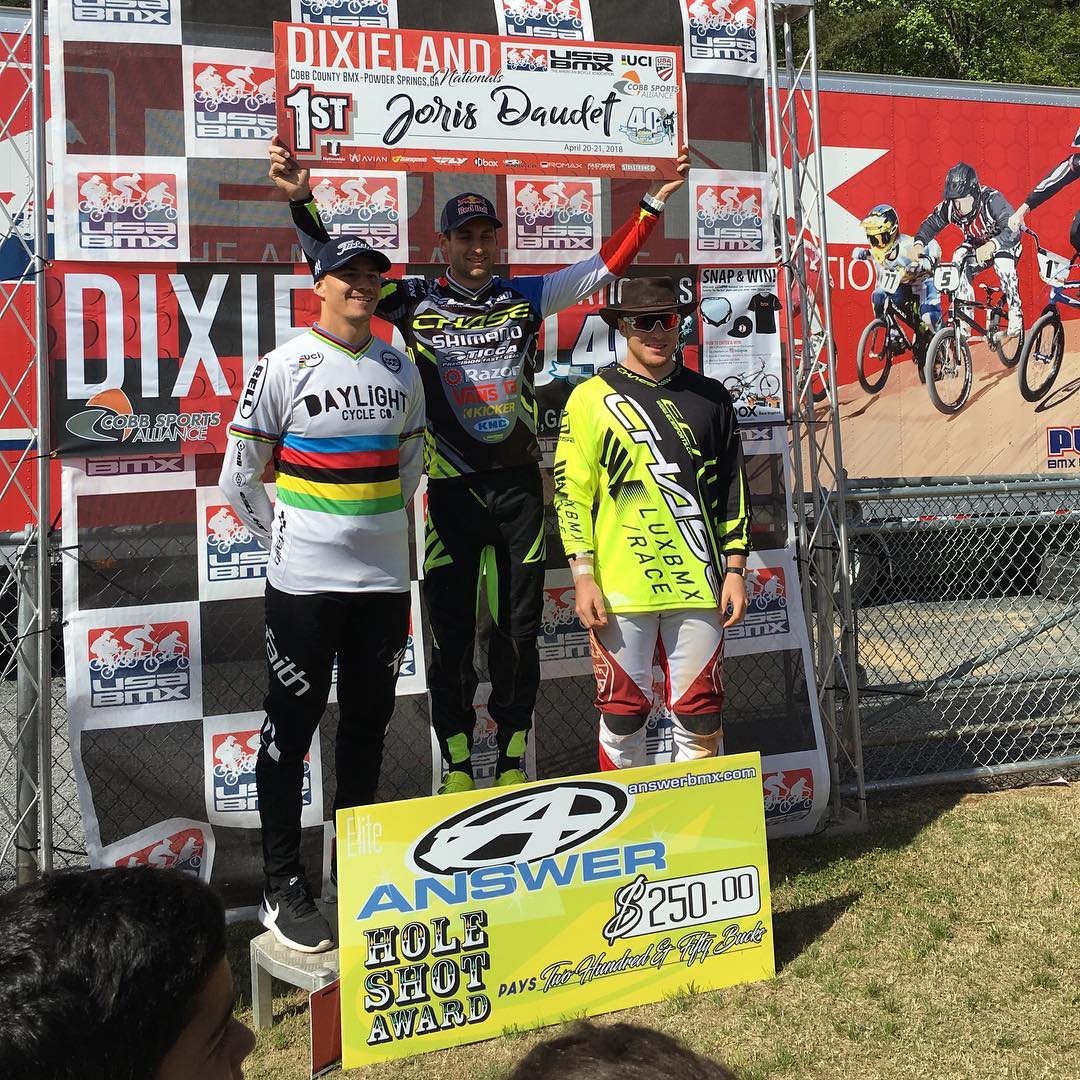 Joris Daudet headed to round #5 of the USA BMX Pro Series for 2018 and what a year its been for him so far. He has won 1 day of each of the race weekend, with the last stop, winning both days, bringing his total of 5 wins as he headed into Atlanta. Joris looked to keep his race win streak going, and as he loaded into the gate on Friday night for the 1st day of racing for the Pros, he was ready. As the gate dropped, Joris put down the power on his DXR cranks and his Tioga tires hooked up, on his way to a hole shot and onto the eventual win! Aussie BMX sensation Max Cairns of the Lux BMX Chase Race team would try to chase down Joris and 2nd place Pro Corben Sharrah, and would finsih up on the podium as well in 3rd place!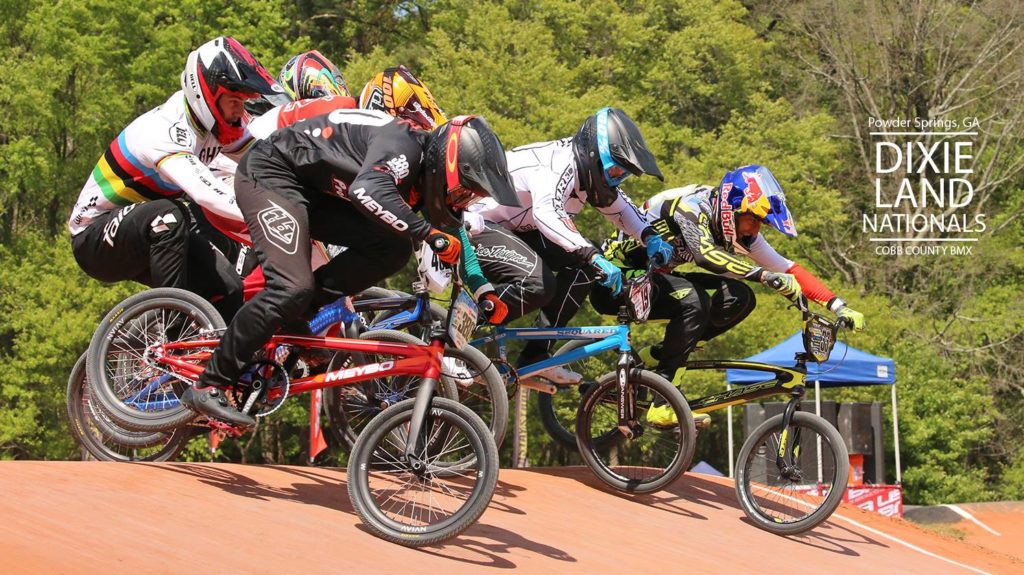 Day 2 wasn't as kind to Joris, as he would finish up 7th for the day, but keeping his win streak alive and padding to an already impressive overall Pro series lead in the 2018 USA BMX overall title chase, Joris looks to be on his way to having a good change at adding his 3rd USA BMX #1 Pro title.
Joris now has a few week off before he heads back to Europe for the UCI BMX SX World Cup series, where he currently leads the Elite Mens category after the round 1 & 2.
Chase BMX is proud to be partnered and supported by some of the best companies around – Shimano, Razor, Tioga, Vans, ODI, KMC, G-Form, Tangent, ONYX, Fly Racing, BRGstore.com, Elevn Racing, Insight, and Excess BMX. #ChaseBMX #WinWithChase