Louisville, KY – Inside the E.P. Tom Sawyer State Park behold one of the most prestigious BMX tracks in the USA. Home to the NBL Grands for many years and some of the best Pro racing ever held, the fans of BMX will always remember the Derby City track as one that never lets you down for some great BMX racing.
In 2021, Joris Daudet has has some changes in his program, as with the brith of his 2nd child, he decided to move back to France and raise his family, while still racing. Joins has a slow start to the 2021 season, but has a slew of good results, just not the usuall string of wins he has in the past. Well that changed today, as Joris was back on top of the podium of the end of the day, with a win and his quest to grab a 5th USA BMX #1 Pro title. Joris has another day of racing on Saturday, so stay tuned for his weekend recap.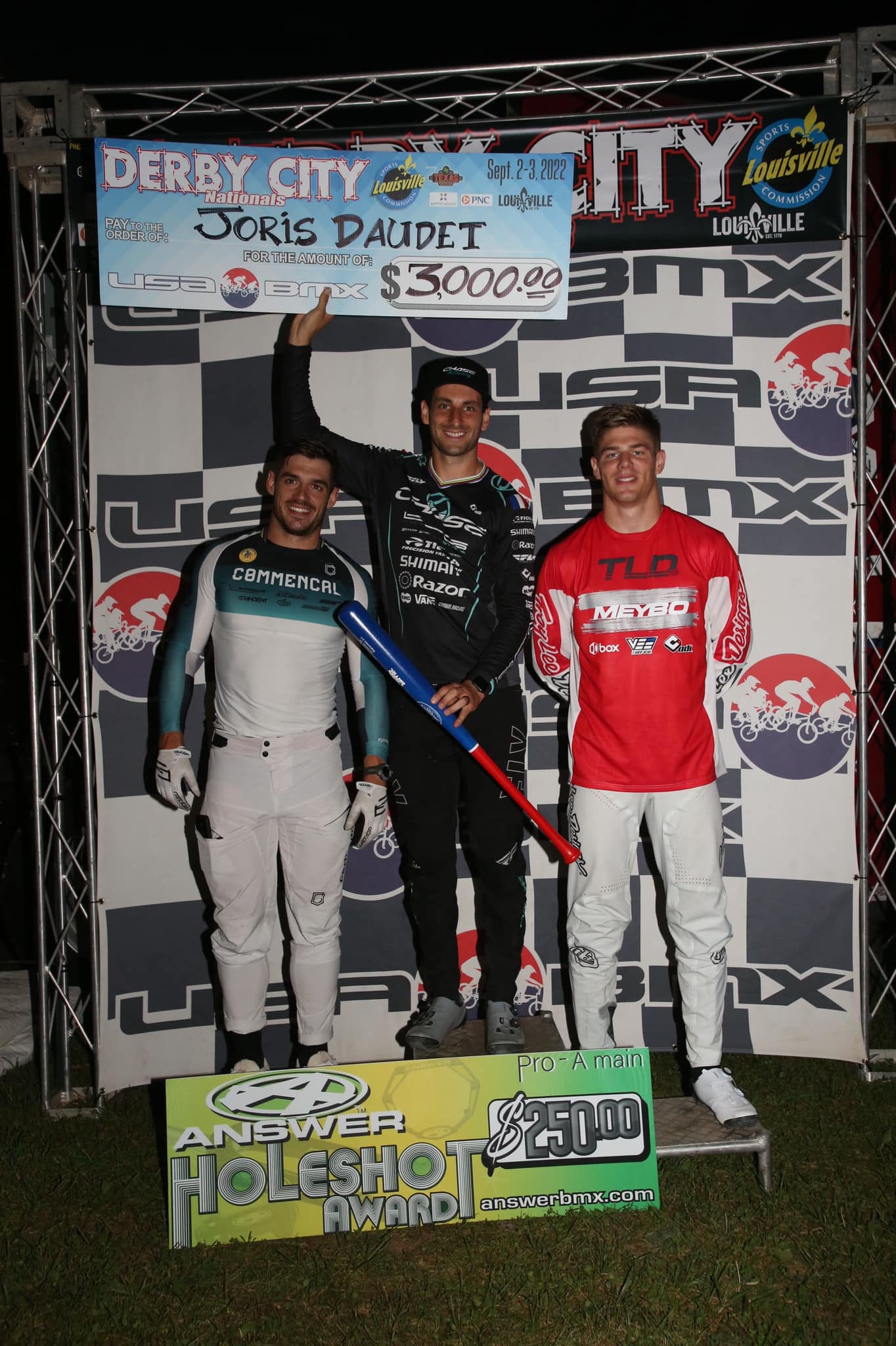 Barry Nobles started his weekend off with a bad gate in the main event, but his perseverance paid off, and he would finish 2nd behind Chase supported Pro Jeff Upshaw.
Day 2 would see Joins land on the podium again, this time in the 3rd place spot.
Barry would be back in top form as he would take the Day 2 win and stretching his current overall points lead in the Vet Pro Class.
Elite Men/AA Pro Main event Day 1
View this post on Instagram