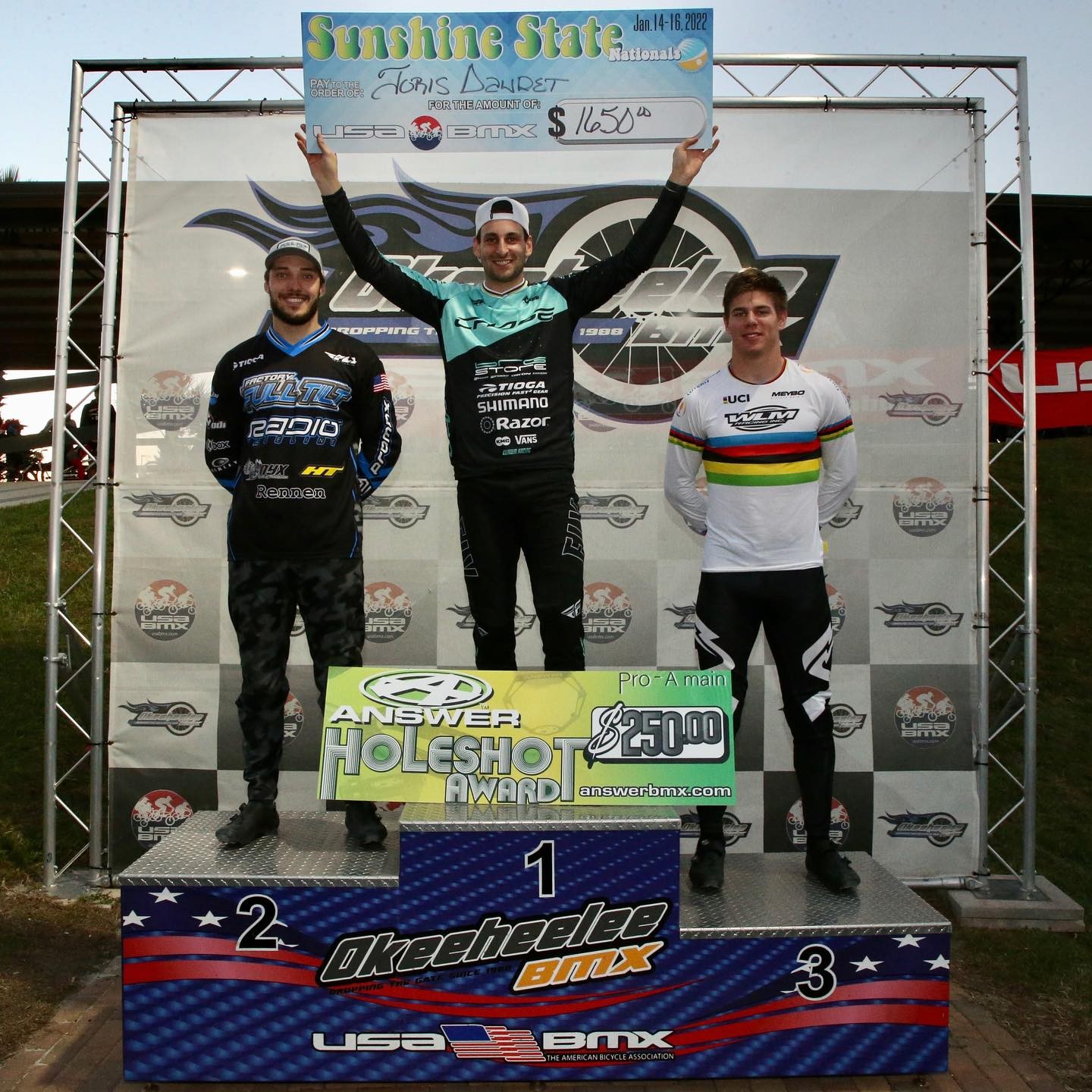 Joris Daudet takes the Elite Pro win in Day 2 while Barry Nobles races his first event for Chase and wins Vet Pro both days!
The 2022 USA BMX Pro Tour kicked off this weekend in beautiful Okeeheelee BMX, one of the nicest looking and racing tracks in the USA. Chase team riders Joris Daudet and new addition Barry Nobles both headed down to kick of the 2022 season in style, and by the end of the weekend they did just that, both taking home wins from the race weekend.
The 2021 USA BMX #1 Pro Joris Daudet was looking forward to the start of the 2022 season, and it showed on Saturday. Joris rode well on Friday night on Day 1 from the Pros, but a bad gate had him off the podium. He put his head down and went back to work on Saturday. Joris showed the fans why he is the 4 time USA BMX #1 Pro, with a hole shot in the main event and he never had to look back, on his way to the win.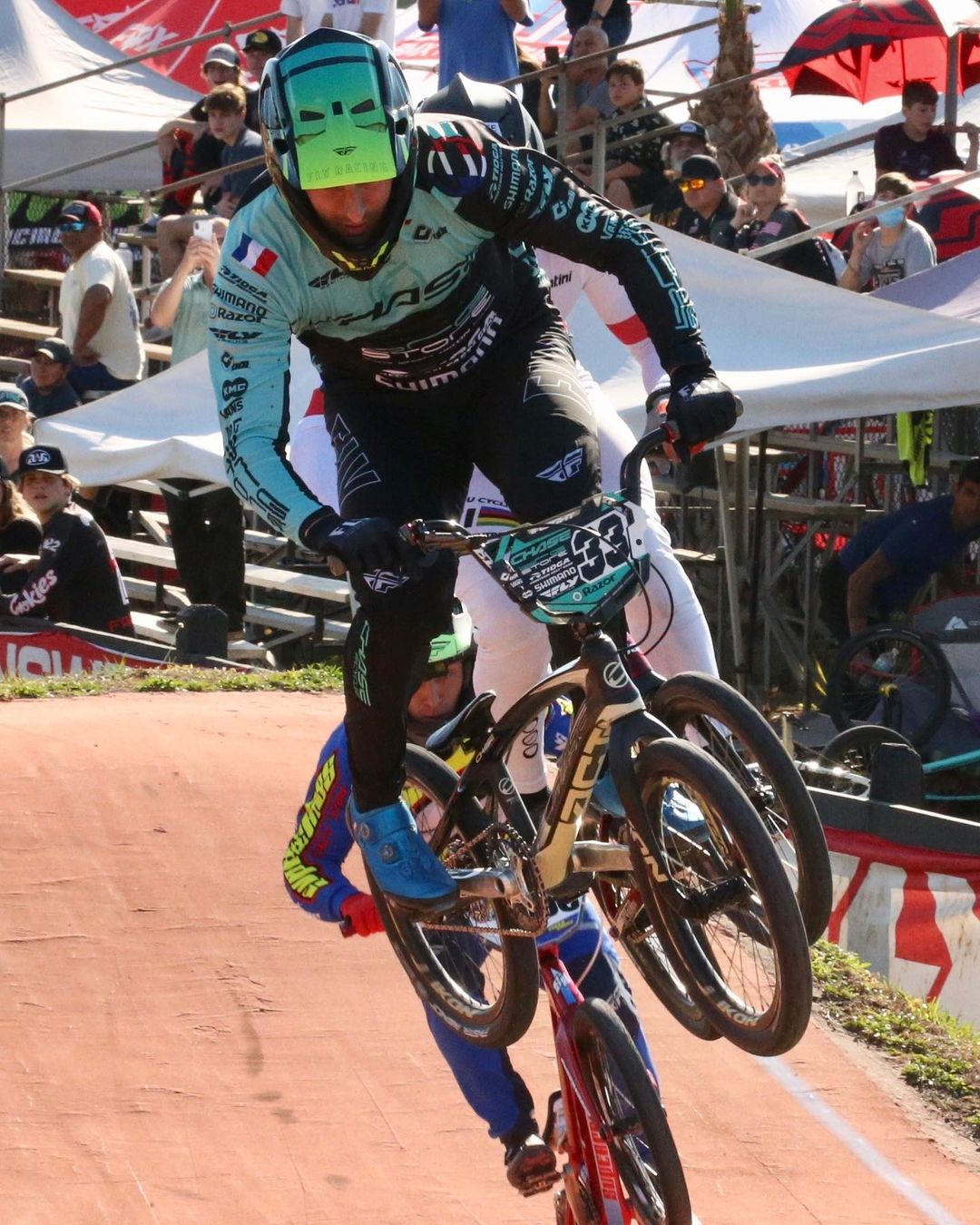 For 2022, we have added Barry Nobles to the Chase Pro team and he entered the 2022 season with the teams attitude of #winwithchase. Barry dominated the weekend in the Vet Pro class, taking the wins on both days of racing.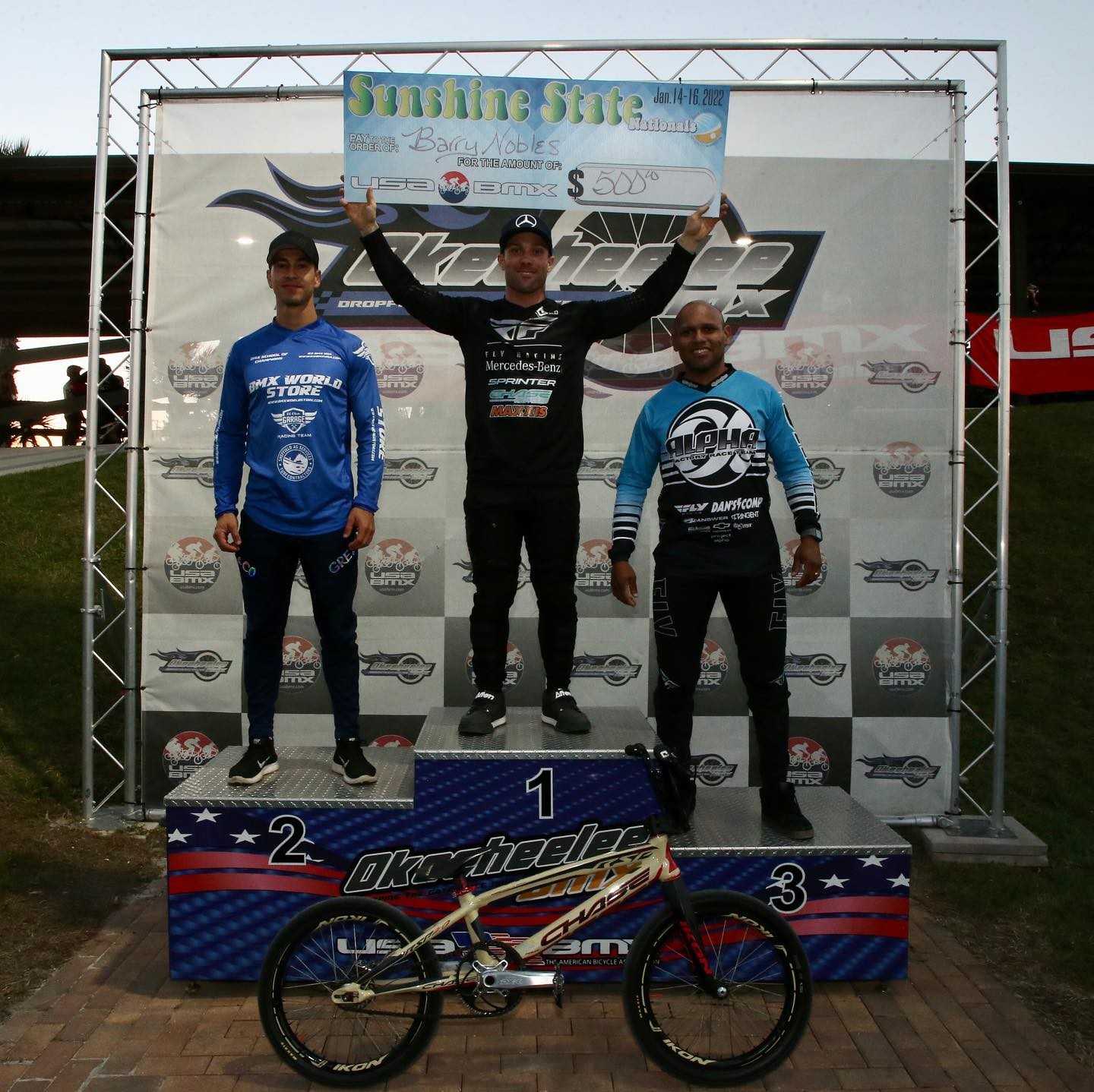 Both Barry and Joris will be race ready with new team bikes and uniforms when they, along with Connor Fields and Tatyan Lui Hin Tsan all head to the next round of the USA BMX Pro series in March to Houston, Texas.