The USA BMX 2023 Pro Tour kicked off this weekend at the incredible Rockstar Energy Bike Park in Houston Texas.
Last years USA BMX #1 Pros Joris Daudet and Barry Nobles were looking to kick the year off on a high note, while new team Pro Izaac Kennedy wanted to start things off with a bang. Well, when the gate dropped in the Vet Pro Class, Barry kept his winning ways going, taking the Day 1 win.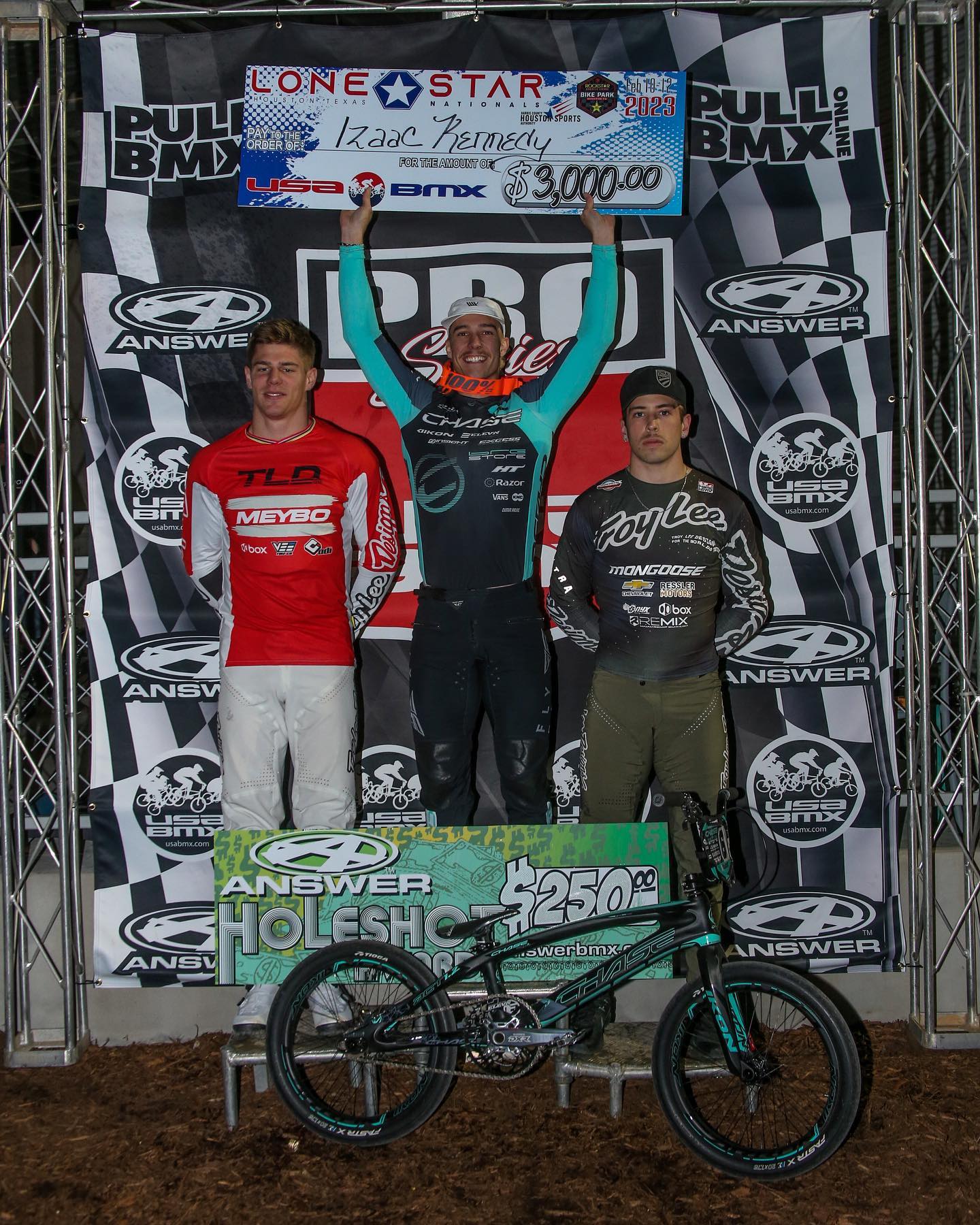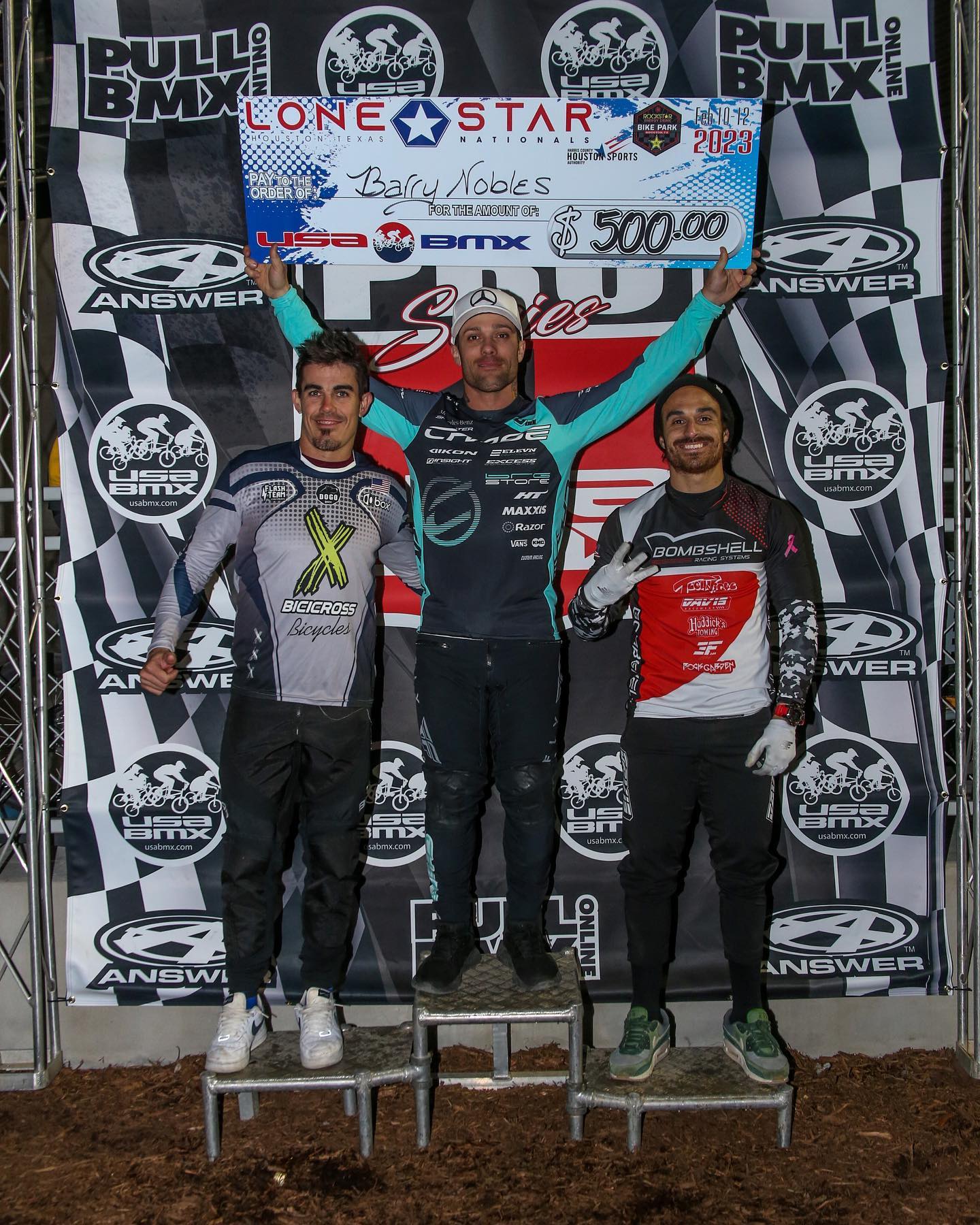 View this post on Instagram
With Izaac, he could not have had a better start to joining the team, as he would battle with Joris for the 1st half of the race, until he would eventually grab a slight lead and never look back, as he took his 1st Amin event win with the Chase BMX team on his very first attempt!
View this post on Instagram
On Sunday, things were on track for another great day. Kicking off in Vet, Barry and Tyler had a hot lap around the track, with Barry leading until the last turn. Tyler made a move in the last turn and took the lead and the win. 1 – 2 for the Chase Boys-
In the Elite Class, Izaac and Joris rode their way into the main again. Izaac had a good start and made a pass for the lead in the first turn, holding the 1st place spot until the last turn. Pro racing is tooth and nail at times and an aggressive move by the 2nd place rider going for the win, put both riders down and out for the win. Joirs avoided the carnage, and finished up 4th place for the day.
With just the 1st round of the Pro Championship series behind us now, it's Izaac and Joris 1st and 2nd in the overall points, but there is a long season to go. Up next is Oldsmar Florida on the last weekend of February for the riders to get back on track.