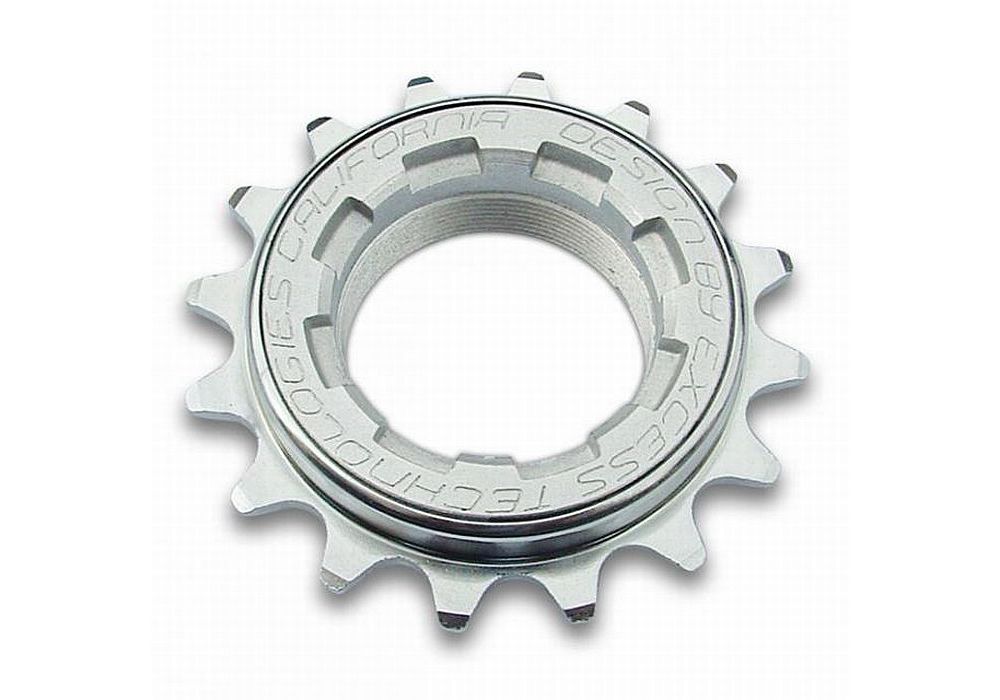 Lighter, faster engagement, and stronger are the 3 goals that we set out to do when making a Pro level freewheel and we were able to far exceed all of our goals with the new Excess Pro Series Freewheel.
Features include:
Cold Forged from 4130 Chromoly,
3 heavy-duty fast engaging/releasing Pawls,
30 Points of Engagement for an instant and reliable start every time,
Show Chrome finish on the outside, Titanium finish in the center,
8-spline body for weight savings and easier removal with standard tool,
Works with 1/8 or 3/32 Chains,
Available in sizes 13, 14, 15, 16, 17, 18,19, 20 and 22 tooth.
The Excess Freewheels are rated at 550 LB/in. torques, that far exceed the current FW on the market, which are rated only at 420 LB/in. We made these to meet the current needs of a high performance and reasonably priced freewheel.
Excess Freewheel Weights:
13T (110g) 3.9 ounces
14T (126g) 4.4 ounces
15T (132g) 4.7 ounces
16T (138g) 4.9 ounces
17T (160g) 5.6 ounces
18T (168g) 5.9 ounces