The big day arrived here in London, and Connor was ready fro what ever came at him on the day. Things kicked off in a bad way, as in his first run of 3 semi events, Connor was divebomed on in the first turn, leaving him and the other rider down, as well as a few others.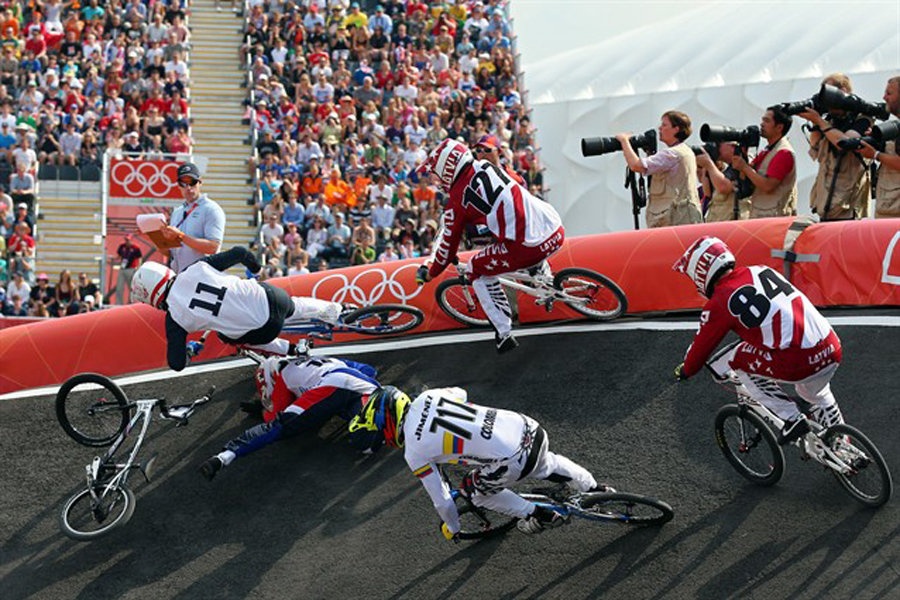 Connor was able to jump back up ever so quickly, and still finish 3rd. The next 2 rounds, Connor would ride strong and would win both rounds, transferring into the main event.
With the fastest time in the last round of the semis, Connor would have first gate pick, and he would take lane 1. As he loaded into the gate, with the other 7 fastest riders in the world, you could feel the tension in the arena. As the gate slammed, it looked like Connor and the rider in lane 2 would bump ever so slightly, and that was all it took to keep Connor from taking the lead going into the first turn. Connor was charging around the track, but a crash in the last turn would hold him back to 7th for the day and out of the medals.
It wasnt the finish that Connor was after, but he has no regrets, as he rode as hard as he could all day and left it all out on the track. We are so proud of Connor and his accomplishments, and look forward to many more years of great things from him!