Connor Fields had the weekend dreams are made of in Chula Vista for Round #1 of the UCI BMX Supercross series, where he won everything there was to. As Connor is currently ranked #1 in the World, he would be the last rider to go off in the Time Trial. He started off by winning the time trial event with over 150 riders going for the top 64 to qualify for the race and the SuperFinal. Not only did Connor take the top spot in the Time Trials, but he set a new track record for the Chula Course when he crossed the line.
The SuperFinal is the top 16 riders of the days time trail. Connor once again was the last one to go and the result was the same, as he was the fastest rider on course and took the win!
On Saturday, race day, Connor would go on to win just about every lap on his way to the final, and would meet up with the 7 fastest riders in the World when it came time for the gate to drop, Marris Strombergs (latvia – Free Agent/RockStar) would grab the early lead going into the first turn, but Connor dove under him in the turn coming out with the lead and didn't look back for the rest of the lap. This marks Connors 2nd win the on the UCI SX circuit, a feat accomplished by only a few riders on this world tour.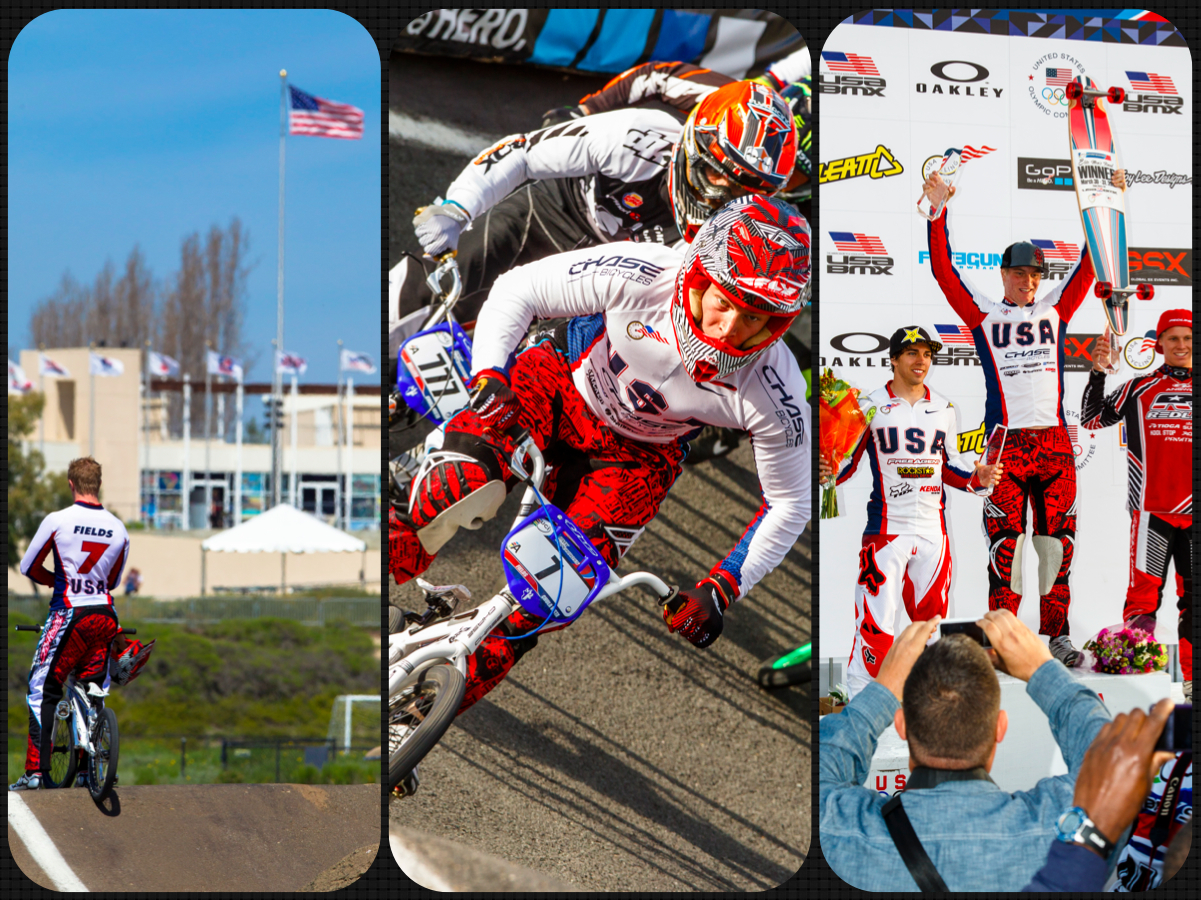 On Sunday, it was time for the best of the USA Elite riders to go head to head for the USA Cycling National Championships. Once again, Connor was the stand out of the day, winning every lap on the track but one on the way to the final. As the final racked up in the gate, Connor was looking to take this lap from start to finish, and he did just that when the Pro Gate dropped. Connor took the win, with Nic Long (Haro/TLD) and David Herman (Free Agent/Rock Star) finishing 3rd. This was Connors first attempt at the Elite National Championship.
Connor will now get ready for Round #2 of the UCI SX Series that kicks off on April 13th in Norway.
Thanks to all the people who support Connor and the Chase BMX team including Fly Racing, Shimano, Tioga, Elevn Racing, Excess Wheels, ODI, Thomson, Kicker, USA Cycling, Mike King, & Sean Dwight.
Photos by Craig "Stikman" Glaspell