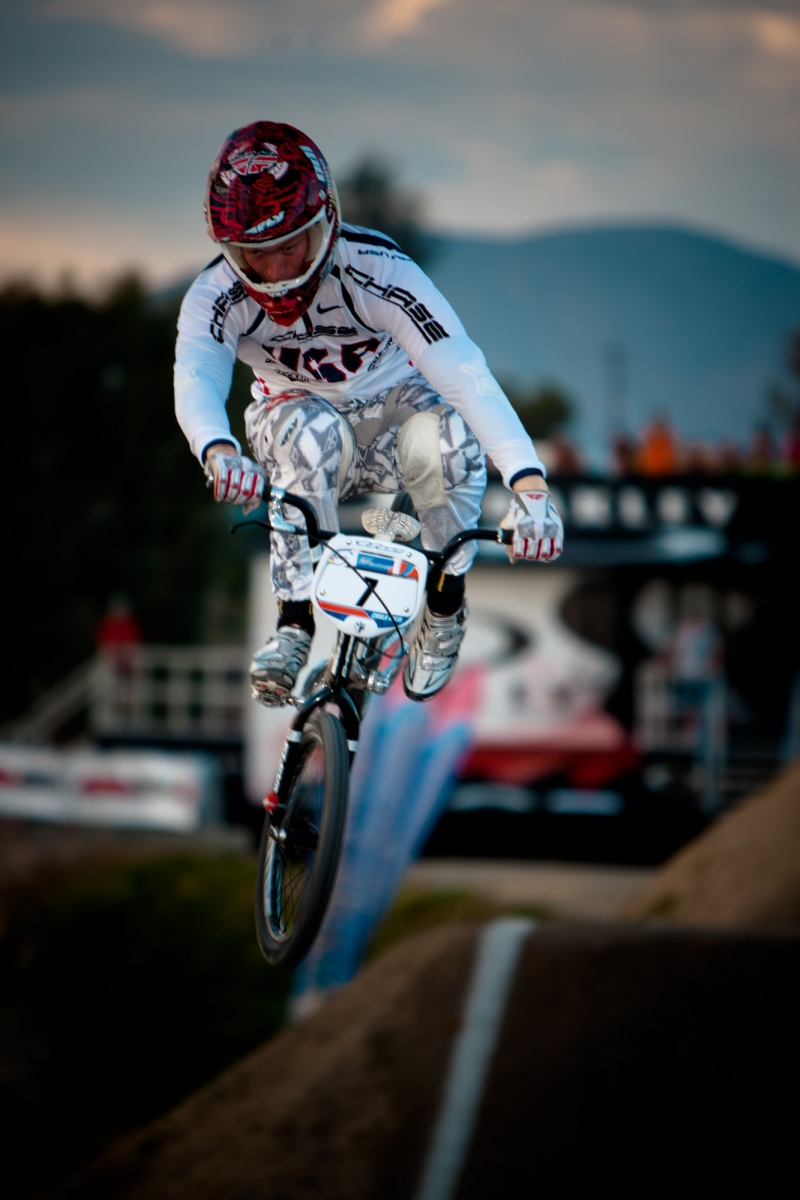 Chase BMX Pro rider Connor Fields, in demanding fashion on Saturday afternoon, won the Men's Elite Class at the final stop of the 2011 UCI BMX Supercross World Cup tour. In front of his family, fans, and viewers that were able to watch the racing live on Freecaster and Universal Sports, Connor had a perfect day, as he won every lap during the race.
On the first day of racing at the UCI BMX Supercross in Chula Vista, things kicked off on a high note for Connor, as he won both the Time Trail and Super Final TT event on Friday. "This is my home track. I have done hundreds of time trials here before," said Fields. That was my fastest one ever. I know what to do and I know my way around this track."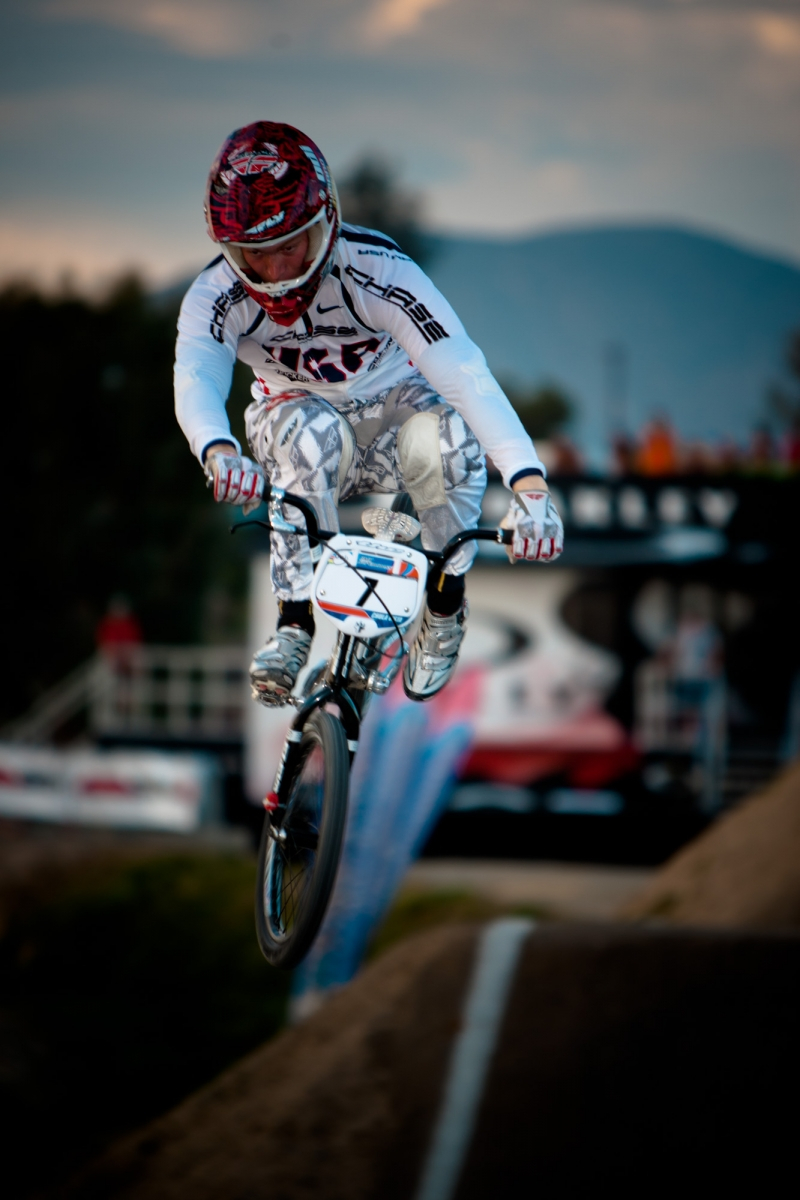 Connor was the favorite going into the final on Saturday afternoon, which was raced in blazing Californian sunshine. Throughout the day, he was undefeated, as he won each and every lap that he lined up for during the day. As the gate dropped for the main event, it was business as usual for Connor, as he took the hole-shot and he took the lead in the first turn and never looked back. This worked out perfect for him, because behind him a big crash in the first turn put the end to any hopes from five other finalists to try to challenge Connor for the win. Raymon van der Biezen (NED) and David Herman (USA) were able to dodge the crash and Elite Men riders, on their way to claim second and third behind Connor. Maris Strombergs (LAT), Jelly Van Gorkum (NED), Treimannis (LAT), Nic Long (USA) Barry Nobles (USA) were all still on the asphalt, thankfully not hurt and all got back up to finish the event.
When Connor crossed the finish line, he was beyond excited. "This feels a hundred times better than I could have ever imagined. Winning a big race like this." Connor went on to give a shout out to his biggest fans & supporters : "Thanks to USA Cycling, BRG, Christophe Leveque, Pete D, all of our Chase BMX team sponsors, my parents, and my coach for all the support and helping me make this happen!"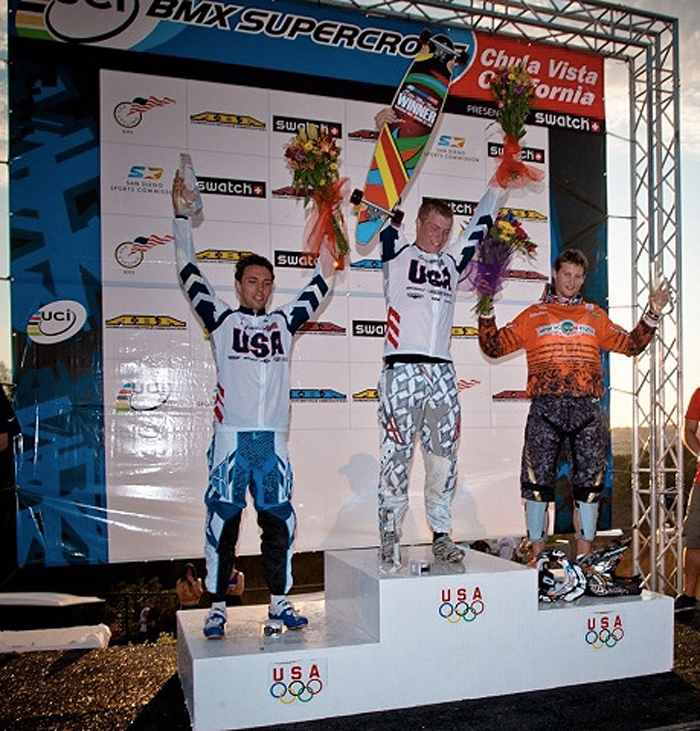 This is by far the biggest win in Connors young Pro career and as it was the 2nd points paying race for riders to obtain Olympic qualification rider points, it was and important one as well. This, along with his 7th place finish at the 2011 BMX World Championships have easily made this injury shortened season and tough road back to the top of the podium feel all worth while, as Connor now seems on track for his long term goals!
We all at BRG are proud and honored to have Connor as our team Pro and know that not only his determination and skills, but his choice of racing equipment have helped in Connors success.
Chase BMX is proudly supported by Tioga BMX, Fly Racing, Excess Wheels, Elevn Racing, KingStar, Thomson, Kicker Audio, Insight, ODI, and Shimano.