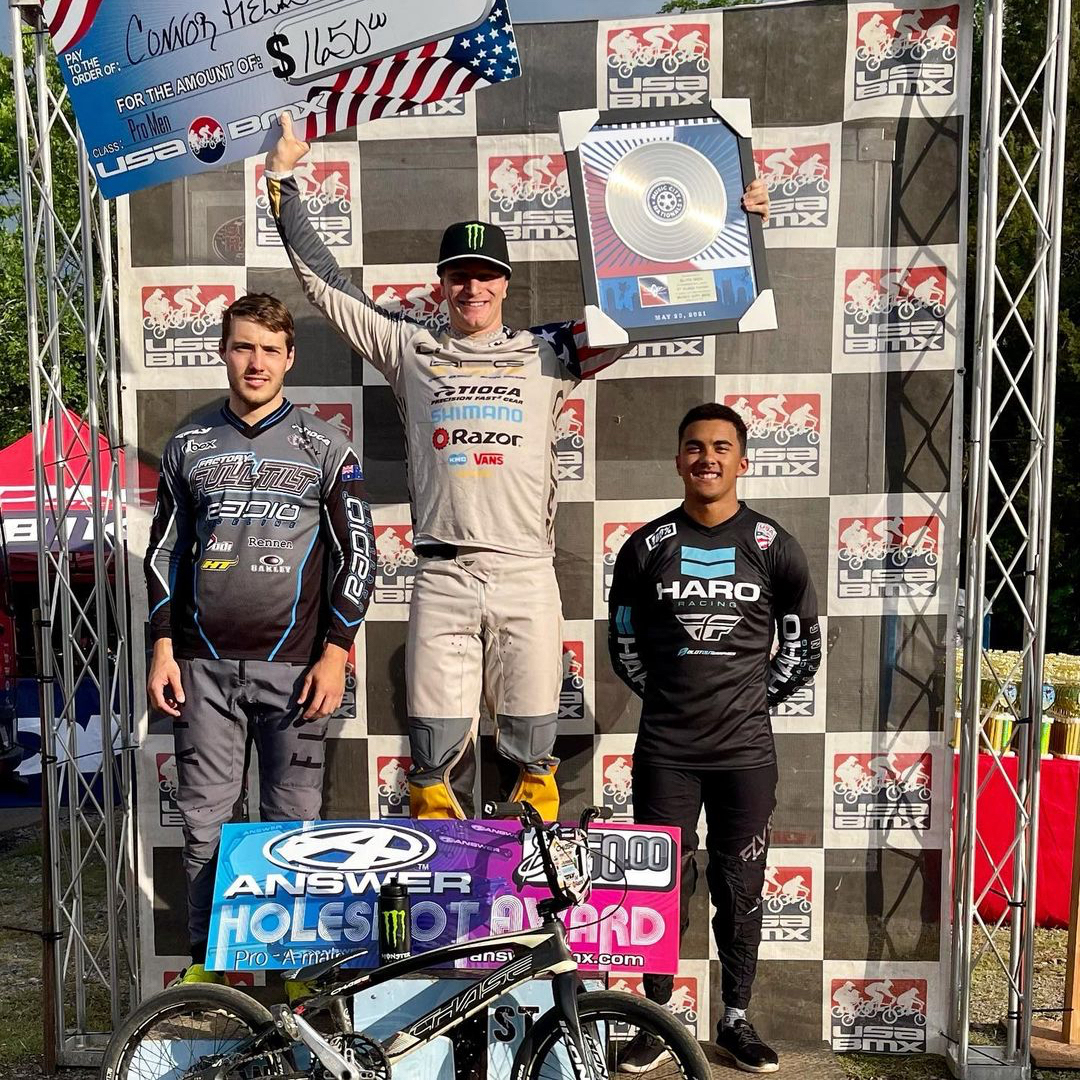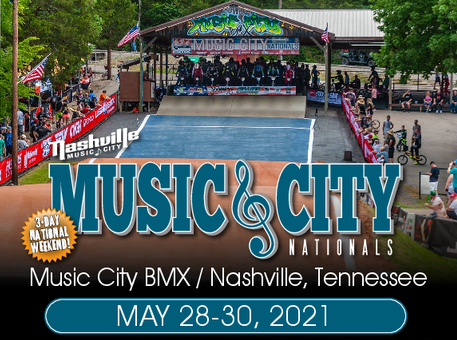 The USA BMX Series had its 5th stop on the Pro Tour this weekend at the Nashville, Tennessee BMX track for the Music City Nationals. With 2 days of racing set forth for the Pro Series tour, this would be another weekend where Connor was looking for some results to help him have a shot at taking his 4th USA BMX #1 Pro title later this year.
On Day 1 the riders had some adversity with rain early on in the day and at the ultra fast Nashville track, this would not make for a fun day or fast racing. But the skies cleared up and the riders were able to lay 100% of the power down and give the fans a true show. Connor had an impressive day, winning each of his laps up until the main event, When the gate dropped, he kept that streak of wins going as he took the hole shot and the victory on Day 1.
View this post on Instagram
Day 2 would be host the largest USA BMX National event ever, with almost 449 motos of racing. Once again, the Pros would take to the ultra fast Nashville track and Connor would race his way into the main event.
As the gate fell he once again was out fast, but not as fast a Josh McLeann, and would settle for a 2nd place finish overall for the day. Overall a great weekend for Connor and his quest for a 4th USA BMX #1 Pro title.