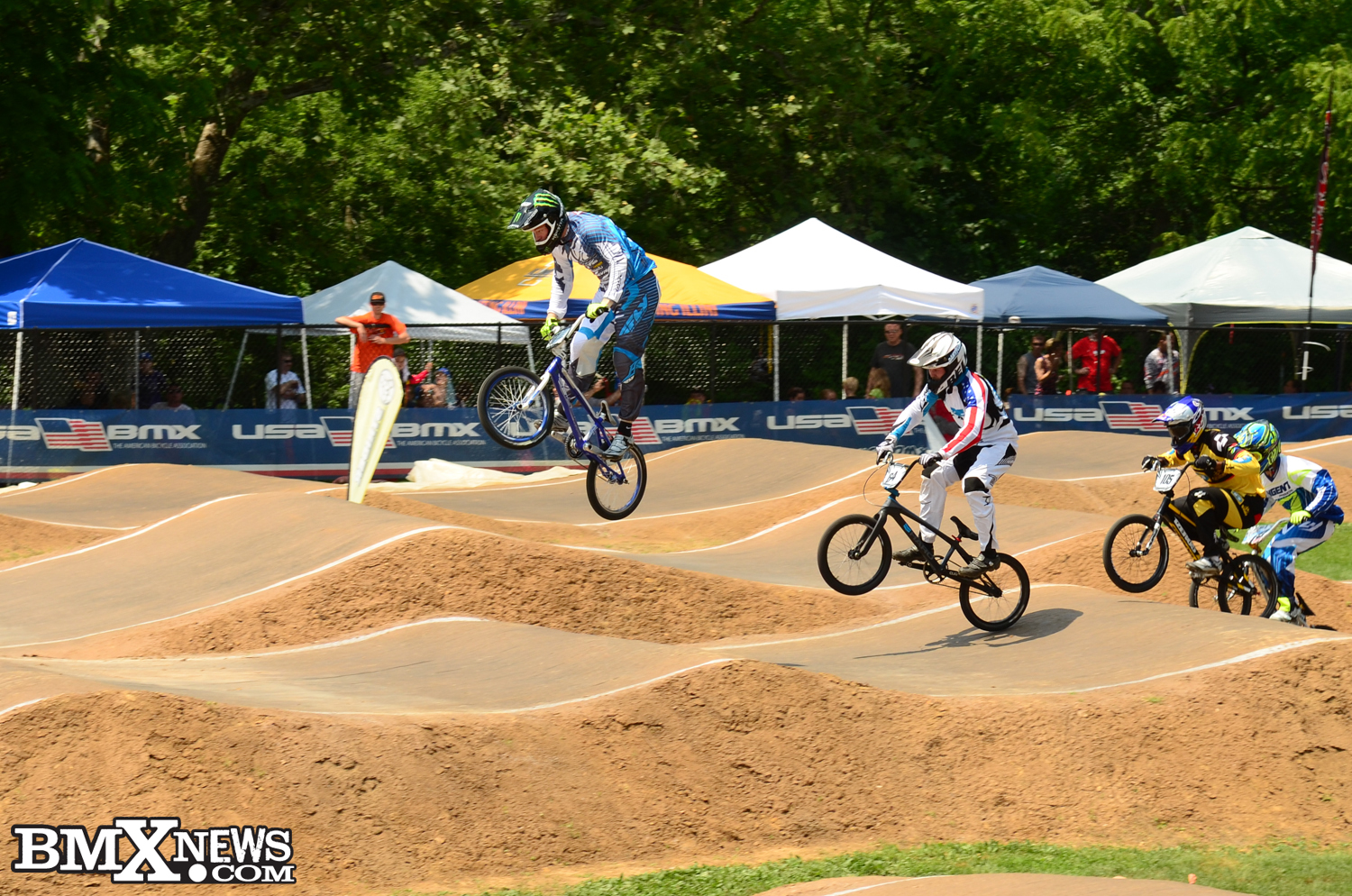 USA BMX MidWest Nationals – Rockford, IL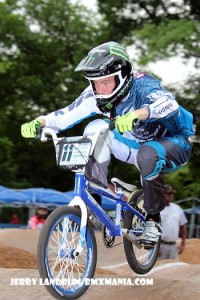 Just days after winning the Elite Mens Super Final Time Trial in Papendal, Holland, Chase BMX Pro Rider Connor Fields made a quick turnaround from his home in Las Vegas, NV and headed off to one of the staples on the USABMX Pro Tour – RockFord, IL. Rockford is one of the fastest tracks on the BMX Pro Tour, where pure power and leg speed are the key to a victory. Things got off to a gloomy start on Friday, as rain and thunder storms rolled in, threatening the event, but due to the hard work of the track director and USABMX, things went off with just a slight delay in the program.
On Saturday, 27 of the worlds fastest Elite Pros entered the event, looking to make their way to the main event. Connor started the day of racing off with great results in all of his rounds, easily making his way into the main event. With the USABMX format at non UCI point events, 3 main events are run for the Pro riders. After 2 main event runs, Connor was tied for 2nd overall and looked to be on the podium, but a crash in the last round would hold him back to 6th for the day. This shows how competitive the Elite Pro class is!
On Sunday, Connor was ready to be back in the main event and looking to make an appearance on the podium as well. As the main events played out and all 3 wrapped up, Connor did just that, with good enough results to net him a 2nd place overall finish. Wrapping up another good USA BMX weekend of Pro racing, Connor currently sits in 2nd place overall in the Pro Title chase. Consistency is the key to any season long title, and Connor has been very consistent with podium finishes this season.
Next up for Connor will be a training camp at the USA Olympic training center in Chula Vista, CA, getting ready to defend his UCI BMX World Title in the Time Trials and get ready to challenge for the Elite Mens Pro title Held in New Zealand in mid July.
Chase BMX is proudly supported by Tioga BMX, Shimano, Elevn, Kicker, Excess, Fly Racing, KingStar, ODI, Insight, and Thomson. Chase BMX is a division of the BMX Racing Group. For More info on any of the BRG Brands, please visit BMXRACINGGROUP.COM
Twitter: @BMXRACINGGROUP
FaceBook: WWW.FACEBOOK.COM/BMXRG
Instagram: BMXRACINGGROUP