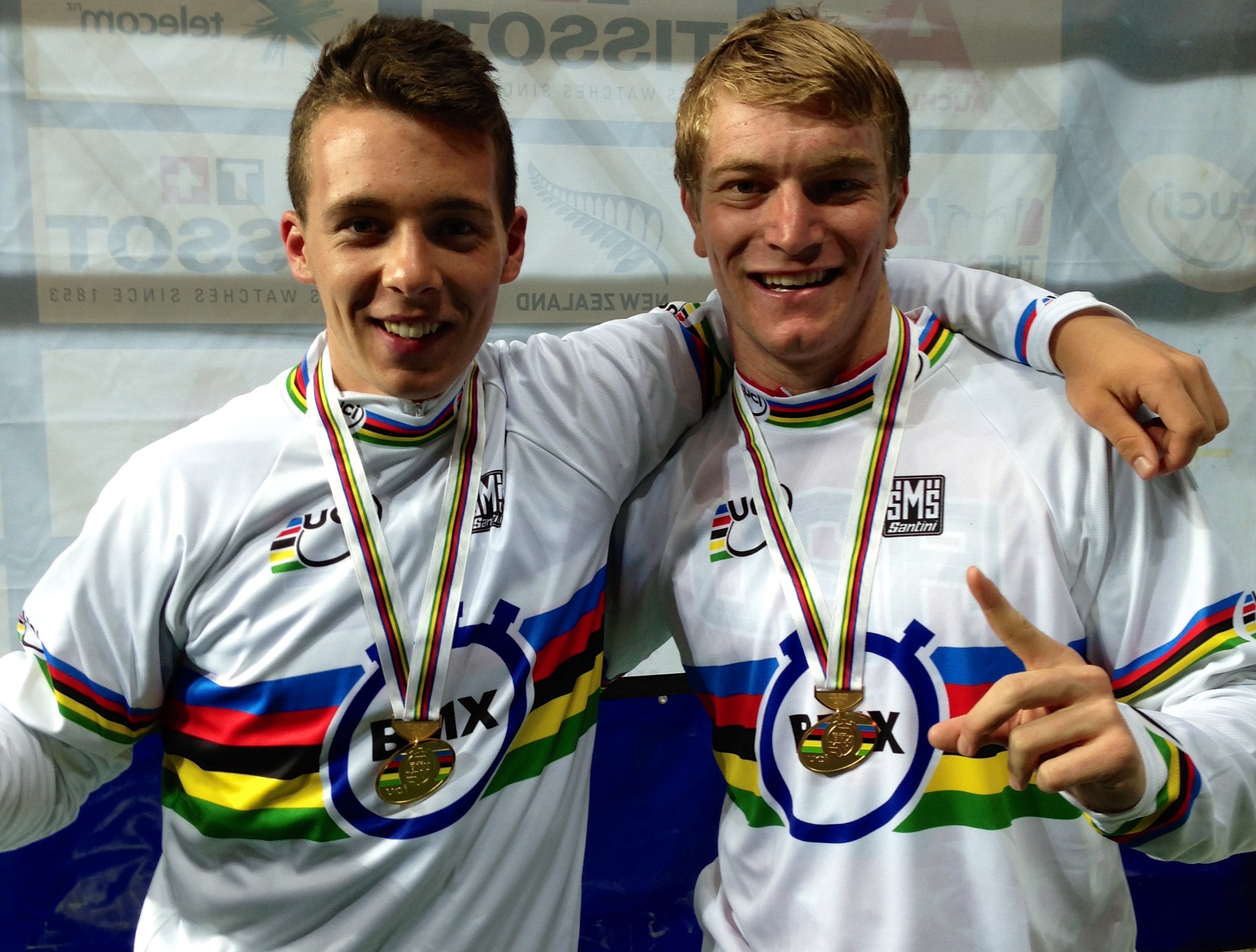 The UCI BMX World Championships kicked off tonight for the Elite Riders with the Time Trials. The Jr & Sr Elite World titles were on the line and last years winners, Romain Mahieu and Connor Fields both wanted to retain their titles. Both riders would have to battle a stacked field to do so.
Things kicked off with the 1st run, the Time Trail. With 68 Riders in Elite and 62 Jr Elite riders, both Connor and Romain would have good runs. Connor had a great run, finishing 1st out of all the riders – incredibly he did this even after he unclipped during his run. Romain finished 2nd behind Dutch rider Niek Kimmann. The SuerFinal up next is where it was all on the line for the title and both riders knew just that.
Romain had a near perfect run and rode faster than Gonzalo Molina of Argentina and just had to wait for Kimmann to take his run. Kimmann was unable to beat the time of Romain, and for the 2nd year in a row, Romain won the World Championship title. "I fought back from  an injury from earlier in the season, and I am extremely happy to once again win the World Title." Romain looks forward to Sunday in Auckland, going after the racing World Title as well, as it will be his last time competing in the Jr Elite Class at the Worlds. 
In the Super Final for Connor, who was the only rider to complete a lap in less than 23 seconds during the qualifying round, would find out that he needed to improve his performance in the superfinal, as he was the last rider to go and Joris Daudet held the fastest time, quicker than Connors TT quali run.
Fields answered that challenge, completing the course in 22.598, .103 faster than Daudet, with a perfect lap, by his own admission. "I'm really excited to have won the superfinal tonight," Fields said. "I owe so much to USA Cycling and my coaches Jamie Staff and James Herrera for their hard work and belief in me. I'm looking now to get ready for tomorrow's race and hopefully have another good day at the track."
Both riders get back to racing tomorrow for the 2nd chance at a World Title. You can watch the racing live on www.Redbull.tv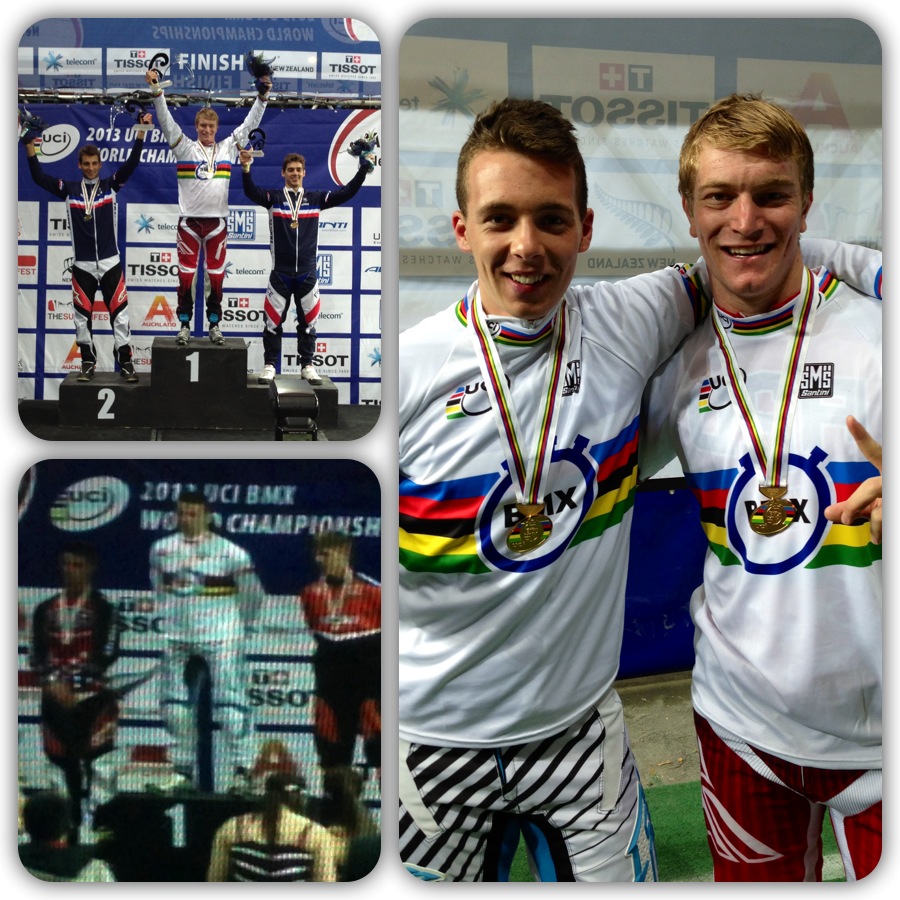 Chase BMX is proudly supported by Tioga BMX, Shimano, Elevn, Kicker, Excess, Fly Racing, KingStar, ODI, Insight, and Thomson. Chase BMX is a division of the BMX Racing Group. For More info on any of the BRG Brands, please visit BMXRACINGGROUP.COM
Twitter: @BMXRACINGGROUP
FaceBook: WWW.FACEBOOK.COM/BMXRG
Instagram: BMXRACINGGROUP