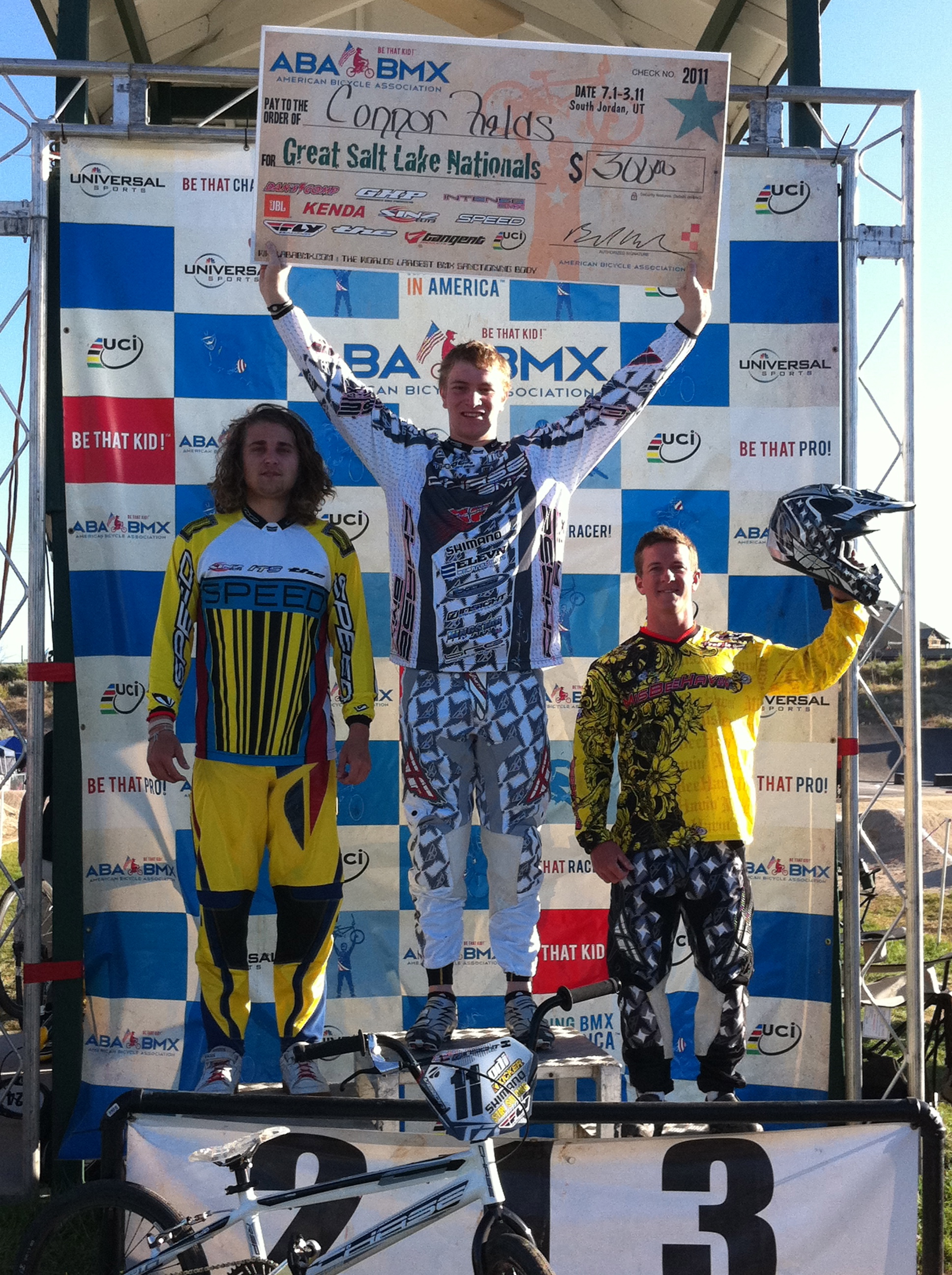 Connor Fields makes his return to the track after injury, his first aboard his new Chase BMX frame and goes on to win A Pro on day 1 of the ABA Great Salt Lake City Nationals.
Connor decided to race A Pro on Saturday, to get back into the swing of racing after his 7 month layoff from racing, due to a knee injury and surgery. On Saturday, Connor left off right where he did when he last raced at the ABA Grands, instead of racing 17X, it was A Pro, but the result was the same, a win.
On Sunday, Connor raced Elite and it wasnt the cake walk A Pro was. While he rode well, he didnt transfer out of the mottos, but knowing Connor this only will help fuel him to train even a little harder and be ready for his next event, which will be the UCI BMX World Championships in Copenhagen.
Big thanks go out to Shimano, Fly, Tioga, Thomson, Kicker, ODI, Elevn, Insight, Excess, and Kingstar for the support of Connor and the Chase BMX Brand!