The Chase Bicycles Factory team riders Connor Fields and Joris Daudet both headed off to Utah for round #7 of the USA BMX 2014 Pro Series tour. Over the past few weeks, the riders have been zig zagging across the USA with events in New Mexico, Tennessee, and this weekends in Utah.
Both Connor and Joris have been consistently in the main events, and coming into Utah, both were looking to keep the streak going.
On Saturday, Joris was the lone Factory member to make the main event, with Supported rider Sifiso Nhlapo joining him. Joirs would wind up with 8th and Sifiso a 4th overall.
On Sunday, it was both Factory riders in the main event, with Connor finishing 2nd and Joris 5th.
The riders now have a weekend off before traveling to Germany for the 3rd round of the UCI BMX SX World Cup tour. Watch it all live on BMXlive.tv starting June 12th.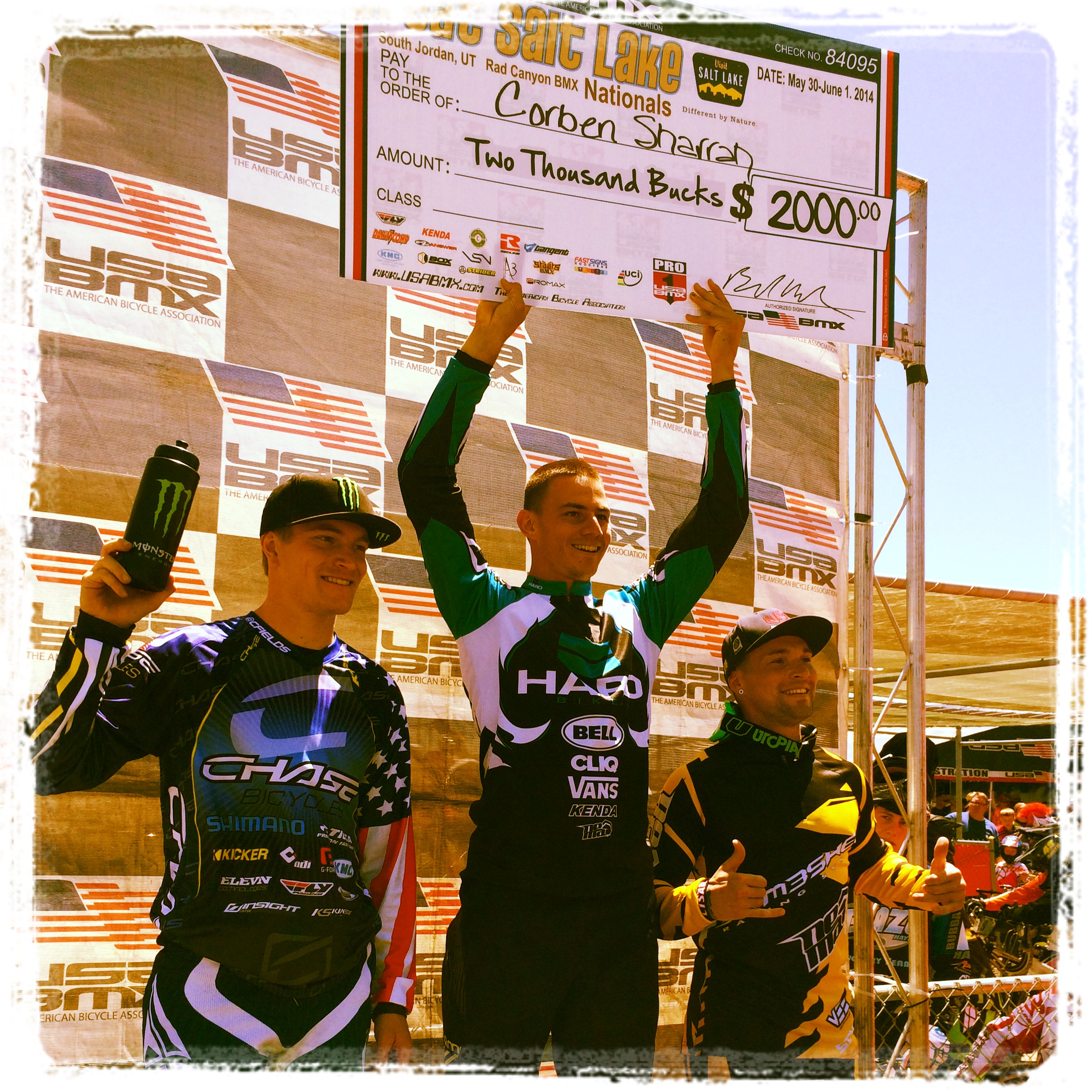 Connor Fields finishes 2nd on Day 2 of the USA BMX Great Salt lake City nationals
Saturday- Elite Men
1 MARIS STROMBERGS
2 CORBEN SHARRAH
3 STEVEN CISAR
4 SIFISO NHLAPO, CHASE BICYCLES
5 BARRY NOBLES
6 NIC LONG
7 KORY COOK
8 JORIS DAUDET, CHASE BICYCLES
Sunday Elite Men
1 CORBEN SHARRAH
2 CONNOR FIELDS, CHASE BICYCLES
3 STEVEN CISAR
4 ALFREDO CAMPO
5 JORIS DAUDET, CHASE BICYCLES
6 BARRY NOBLES
7 MARIS STROMBERGS
8 NIC LONG