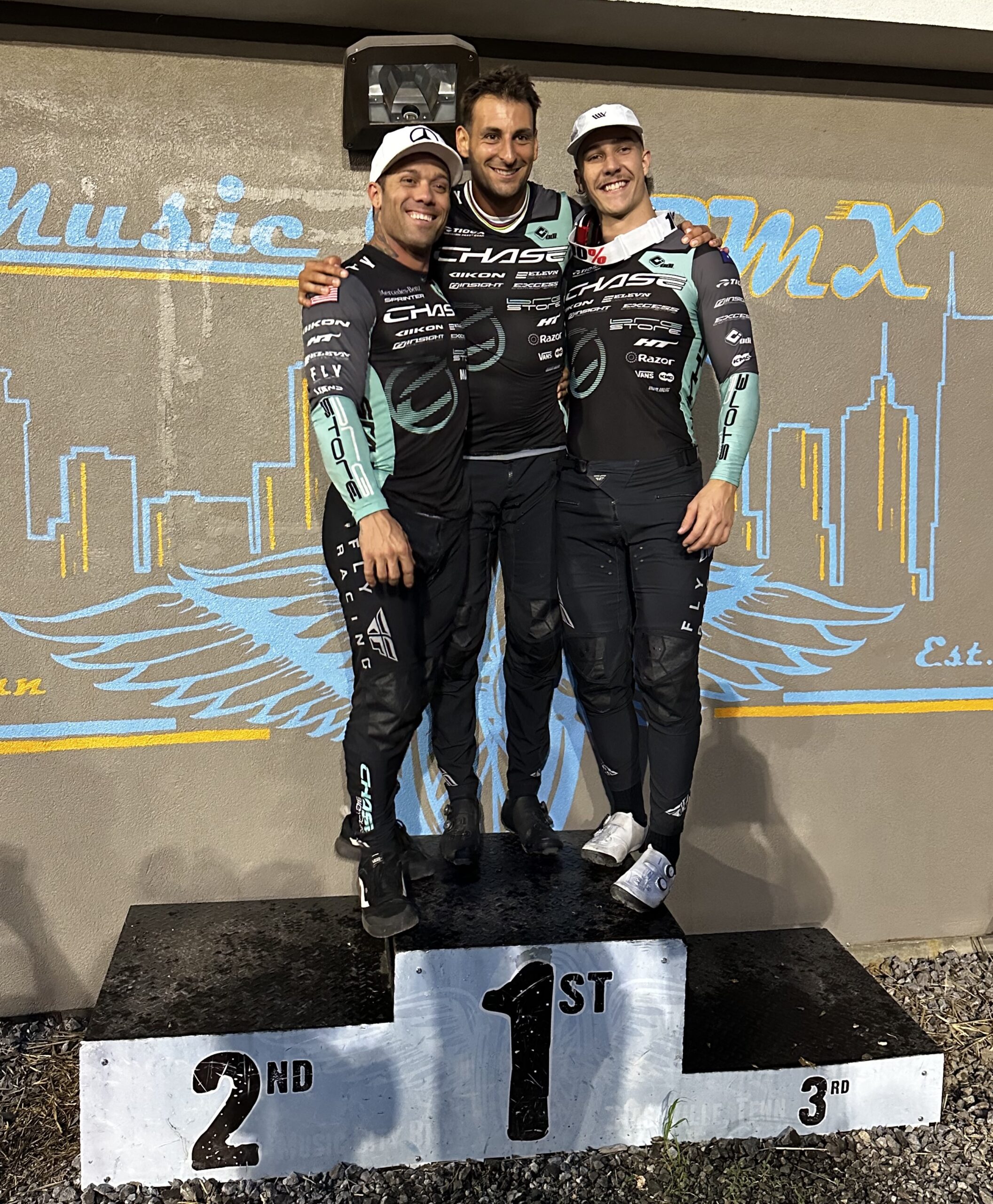 Nashville, TN – USA BMX Music City Pro Nationals. – Joris wins both days in Nashville!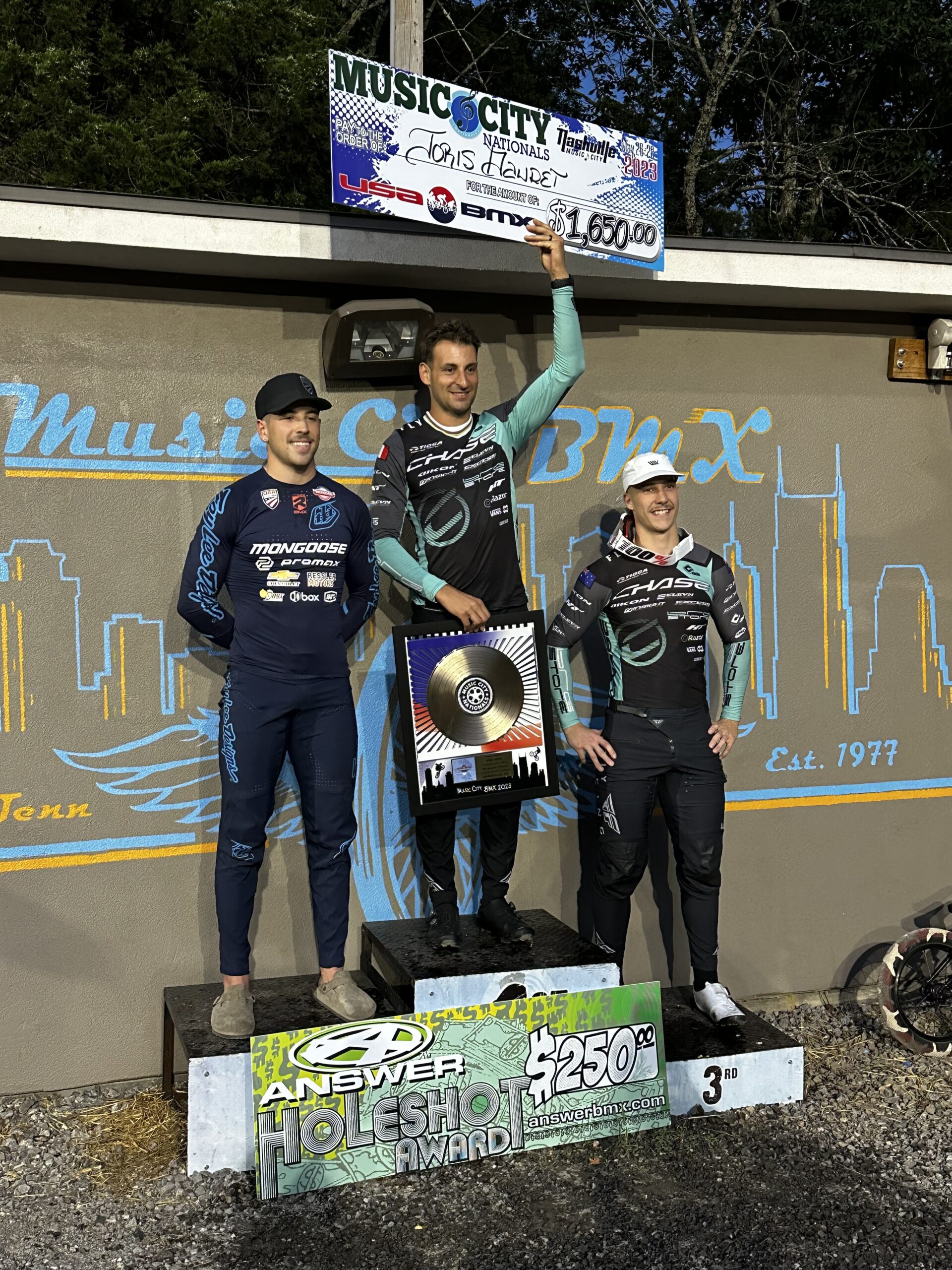 The Chase Pro Trip of Joris Daudet, Izaac Kennedy, and Barry Nobles headed to Tennessee to race one of the most historic BMX tracks in the USA, the Music City BMX track. With one of the fastest straightaways in BMX, the Music City BMX track lets the Pros put the power down and show who is the fastest rider in BMX during the race weekend.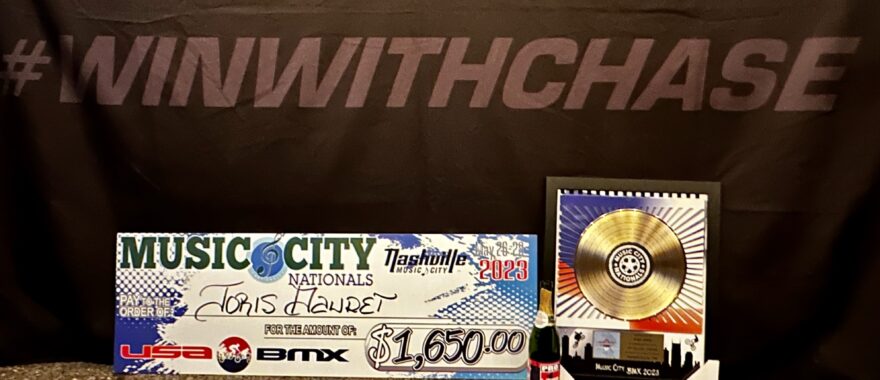 With over 20 Elite Pros in attendance, it would be a tight race for the win, but Joris and Izaac were up for the task. On Day 1, both Joris and Izaac were super fast in the qualifiers, but Izaac didnt start the weekend off perfect, as he crashed in his first round. But both riders made their way into the main event and they would battle each other for the win. Throw Cam wood in for another ultra fast rider looking to win and it made for one great mai event, where Joris would take the win and Izaac had to settle for 3rd.
On Saturday, the main event was a carbon copy of results, with Joris taking the win once again and Izaac finishing 3rd. Overall a great weekend for the riders. They both now head off to Turkey for the opening round of the UCI BMX World Cup.
View this post on Instagram
Barry Nobles has been the top rider in the Vet Pro Class for all of 2023 so far and Day 1 at the Music City Nationals he didnt let any fans down. Barry would take the hole shot and the overall win, giving the Nashville Fans something to cheer about.
On Day 2, Barry was once again in top form and made his way to the main event. He holeshotted the main and had the lead going into the first turn. Unfortunately he had an issue where his QR seat clamp was not secure and his seat and post ejected from his bike when he took the first turn at top speed. Unknowing what it was, Barry backed off and unfortunately ended his chance for another win.
View this post on Instagram
The trio will return to the Nashville BMX track on Saturday to wrap up the weekend for Pro racing. Check back for the updated results on Saturday afternoon.