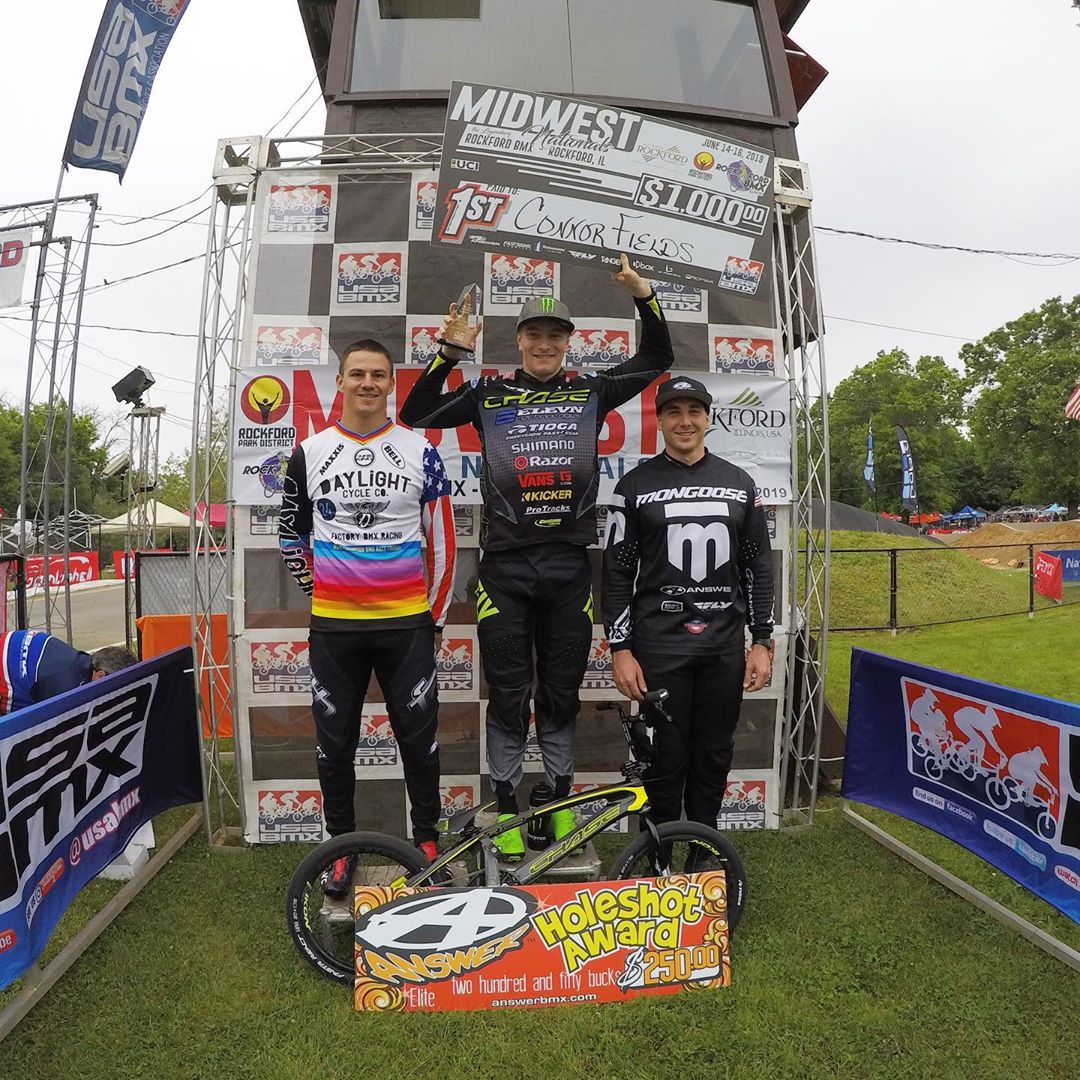 USA BMX held stop #7 of the 2019 Pro Tour at the Midwest nationals, one of the most historic USA BMX tracks, Rockford BMX. The super fast first straightaway and huge turns make this ultra smooth track one that tests a riders top speed and gives the fans an all out drag race to watch. When the Pros hit the Rock, it's usually some of the most exciting racing to see and for 2019, Connor Fields was looking forward to putting down the power in Rockford.
Coming off a crash from the UCI World Cup in France the weekend before and sitting out Day 2 of the event, Connor was itching to get back on track. On Saturday in Rockford, he was flat out hauling all day long and carried the supersonic speed into the days main event.
When the Gate dropped, Connor dropped the power and the left the pack of pros in his wake, as he took the hole shot and win! See Connors main event lap here, as he filmed it.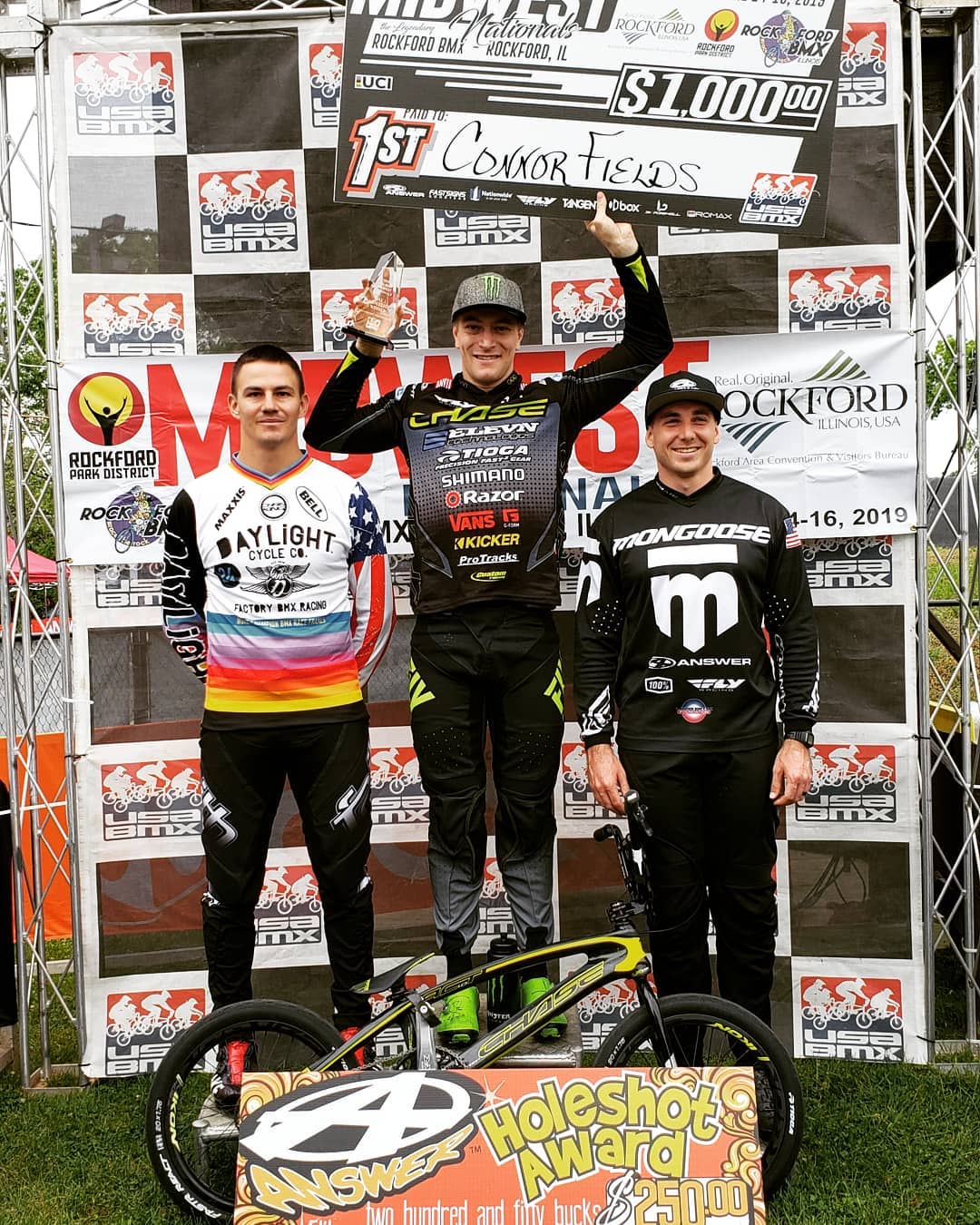 On Day 2 Connor was once again flying around the Rock and raced his Chase ACT 1.0 into the loaded Elite Mens Main event. Lined up in gate #5 when the gate dropped, he once again took the hole shot and never looked back. Connor would take back to back wins in Rockford and collected his 4th USA BMX Pro win of 2019.
The USA BMX tour heads to Salt lake City, Utah next weekend and Connor will once again be lined up on the gate with his Chase ACT 1.0 bike, looking to show the fans the fastest way around a BMX track. Joris Daudet stayed in France and will be racing this next few weekends and will stay in Europe until the 2019 UCI BMX World Championships.
Chase BMX is proud to have some of the best sponsors in BMX today. The Chase team is proudly sponsored by Fly Racing, Shimano, Razor, IKON, Tioga, ODI, BRGstore.com, Elevn, Vans, KMC Chains, Tangent, Pro Tracks, Insight, Excess BMX, and ONYX. #winwithchase #chasebmx #act1 #rsp4