Tulsa, OK – This Thanksgiving, Joris Daudet has plenty to be thankful for – He recently found out he is going to be a Dad. Just days later, he made USA BMX History. as he has now won his 3rd #1 Elite Mens title in just 4 years. Joris had an incredible season, capping it off by wining both the Friday Race of Champions Main event in Tulsa, and then also winning the USA BMX Grand Nationals Elite Mens main event! Joris caps off his most successful season on the USA BMX Pro Tour, just ahead of teammate Connor Fields, who wrapped up the year as the #2 overall Elite Mens Pro.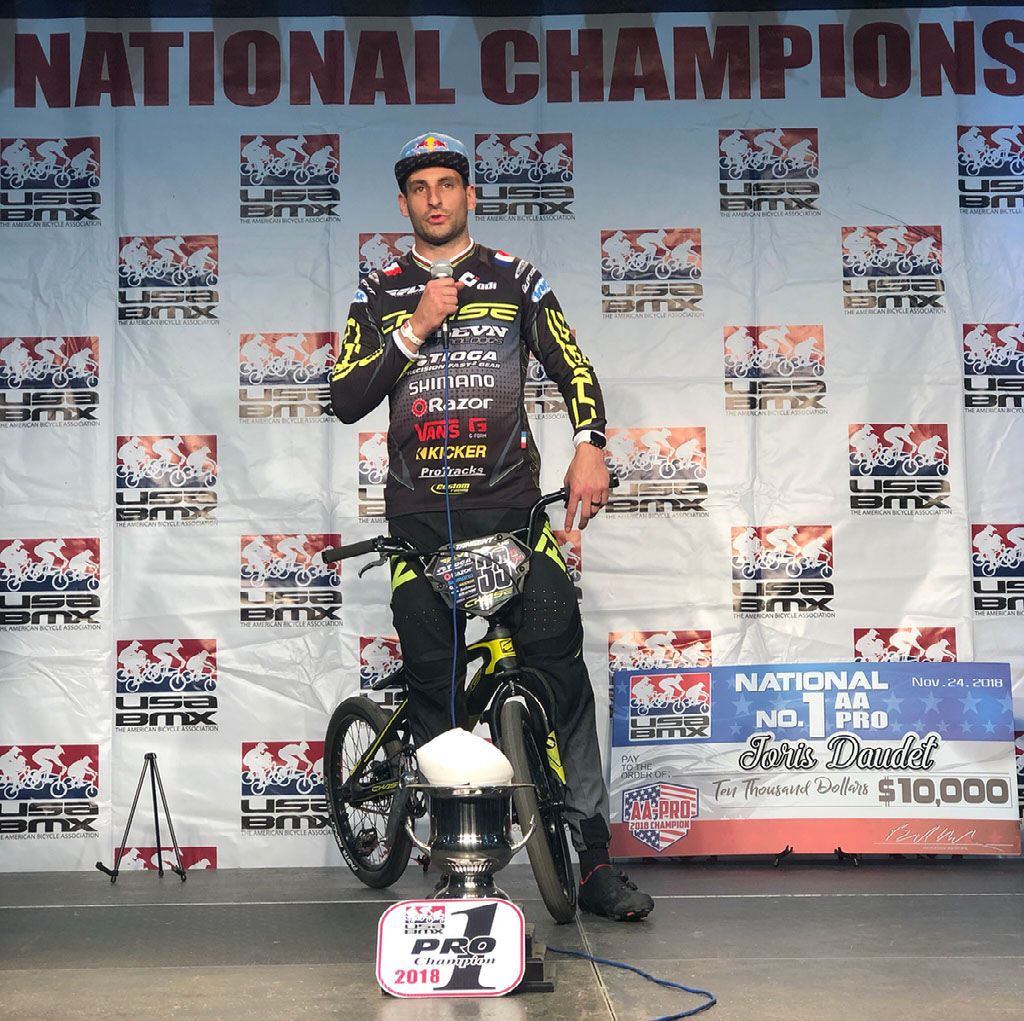 Connor had an incredible 2nd half of the season, after a crash early on in the season kept him off track and out of the top 3 results, until mid season, and then he tuned it up with just a few races left, to climb from the the bottom of the top 10 pros to finish up 2nd overall.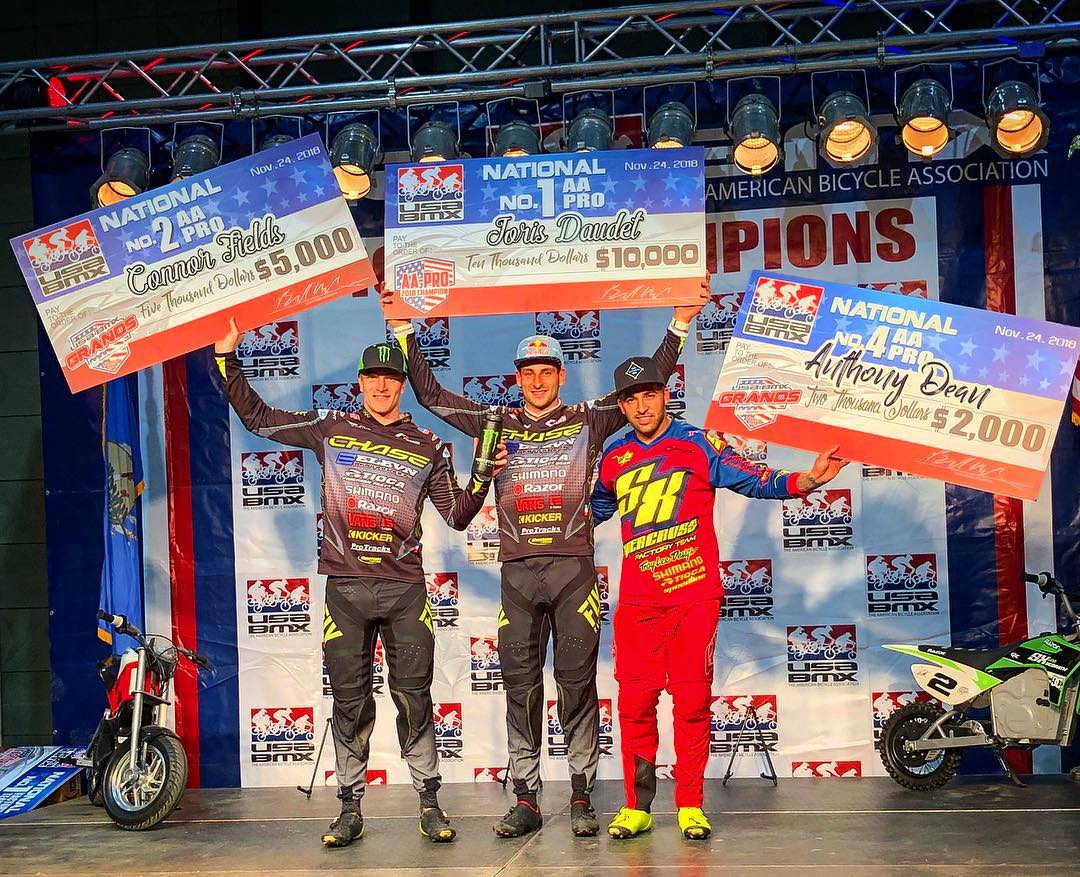 What an incredible season for both Riders, but Joris was the years standout, and by far the fastest Pro in Tulsa this year!
Chase BMX wants to thank all of the team partners and supporters for another great season, and we are excited and already looking forward to another great year in 2019.
We would also like to thank all the supporters of the Chase BMX brand, as we saw many of you at the races this season as well as in Tulsa! Thanks for your support to the many we saw riding the Chase Brand in Tulsa, with the Edge and Element bikes, the RSP series, and the ACT Carbon bikes! We thank each and everyone of you for the support and we wish you continued success. #winwithchase #chaseBMX