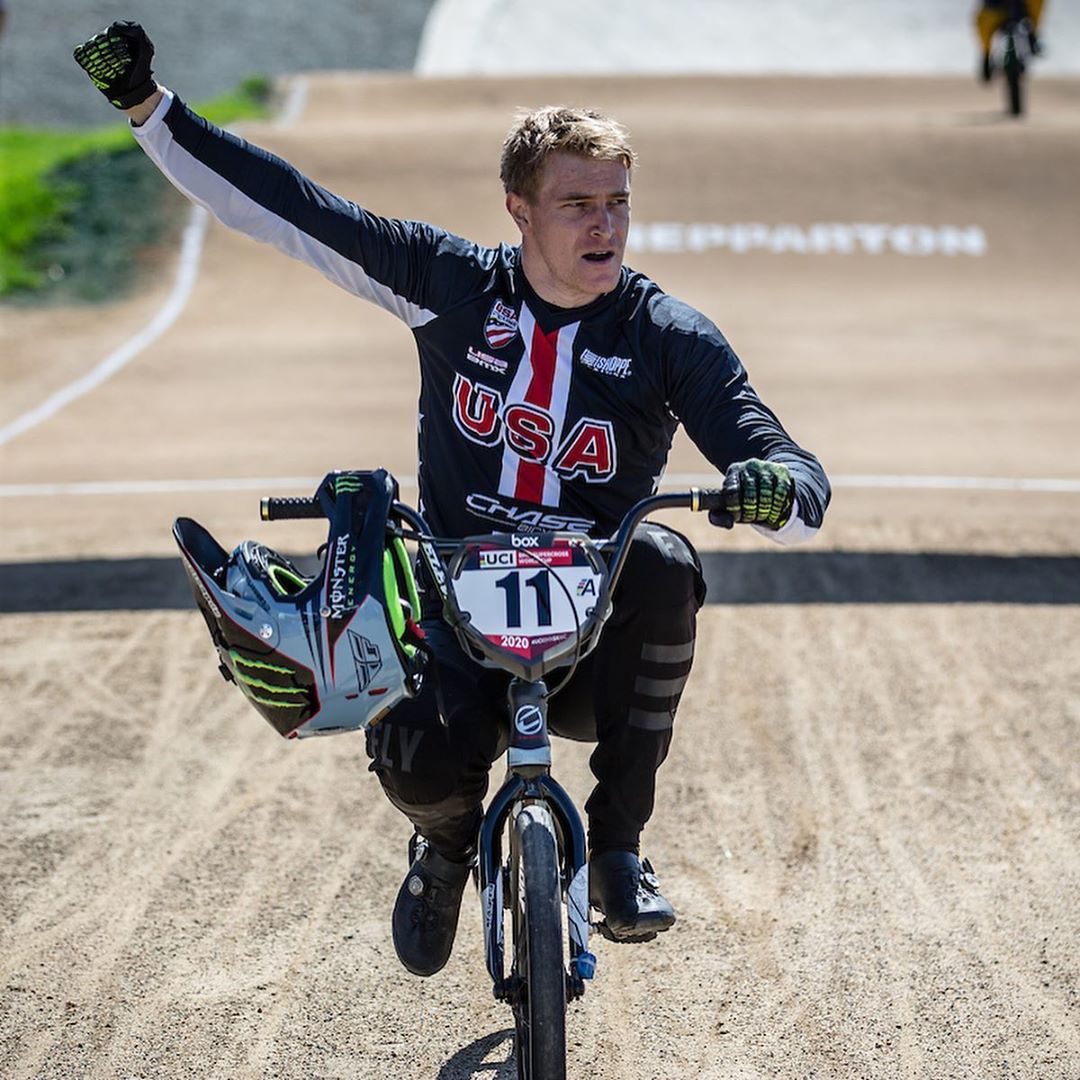 The 2020 UCI BMX Supercross World Cup tour brought Connor Fields to Australia for the the first 2 weekends of racing, with the season opening round in Shepparton, Australia. The 2020 World Cup season is all important for riders looking to make their way to Tokyo for the 2020 olympic games, and even as the current Gold Medalist in BMX, Connor needs to go through the rigorous qualifying process to make his way to the Games.
Connor had spend the month of January in Australia for his seasons training camp and he entered into the weekend feeling fresh, ready and more important healthy.
136 Elite men were signed up to race the open of the UCI BMX World Cup in some brutal heat, as temperatures reached 110 during race day.
Connor stood out from the 1st moto to be one of the fastest riders on track and an early favorite to be in the main event, with a chance to be on the podium. Connor had the 2nd fastest lap time of the day in early qualifications and was consistent with his quick times, as he did make his way into the main event. Connor would meet up with Aussie Chase supported rider Izaac Kennedy in the main event on Day 1. When the gate dropped, Connor found himself just outside the top 3 and made a push for a podium but 4th was his result for the day, just behind Izaac who would take his 2nd World Cup podium.
On Day 2, Connor was looking to better his previous days results. He would once again be one on quickest riders on track all day and went onto have the fasted lap in the semis. Giving him 1st gate pick, Connor would take lane 1 for the main event. When the final Man event of weekend started, Connor would be just off the lead heading into turn one, but battled his way into the lead down the 2nd straight away and out of turn 2 took the lead and never looked back. This would be Connors 7th career World Cup win and out him into the lead after 2 events for the 2020 season.
Connor now heads over to Bathurst, Australia for the 3rd and 4th rounds of the UCI BMX World Cup next weekend.
Chase BMX is a proud sponsor of the the UCI BMX World Cup and for 2020, we have upper our support with the addition of having BRGstore.com being a sponsor of the series.