Get the full scoop of the 2021 Chase Element Complete bikes Available for Pre-Sale now on BRGstore.com & shipping Mid September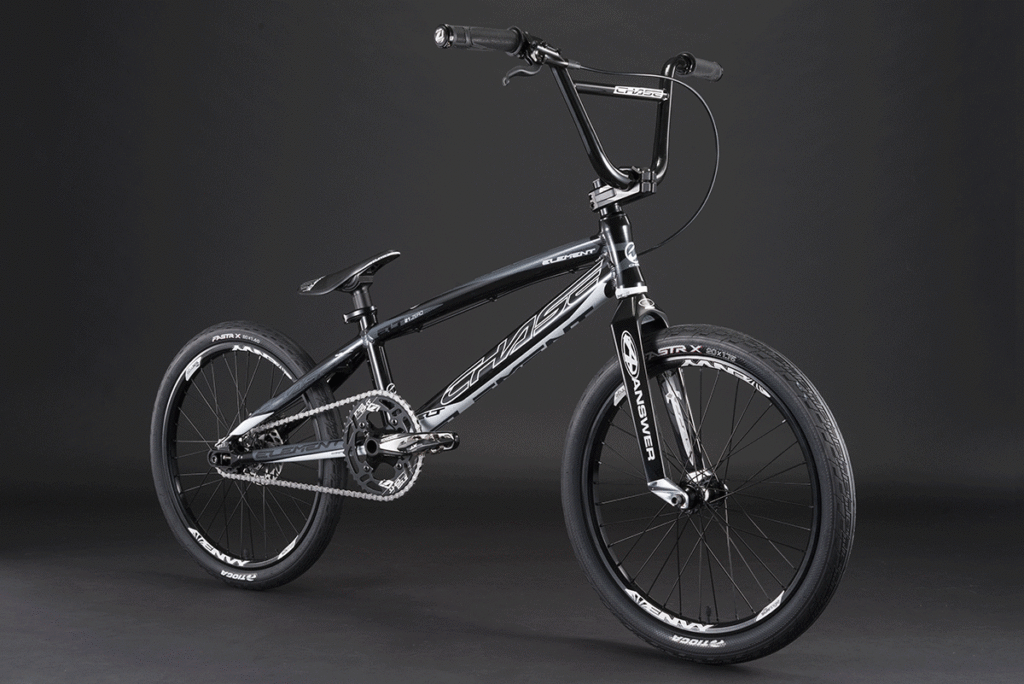 2021 Chase Element Pre-Orders are now open! Bikes are estimated to ship during the week of September 14th Building a custom Pro level race bike can be a difficult task while trying to stay within a budget. With the 2021 Chase Element, we did all the hard work for you. We wanted to offer bikes that our Pro riders could race right out of the box, while taking into consideration that the price needs to be realistic for riders who want the best, at a great price. With the new Chase Element, we have done just that!
FOR 2021, WE ARE OFFERING 2 COLOR OPTIONS


BLACKOUT and SAND




The 2021 Element offers you the best of both worlds. Utilizing the same geometry as our Championship winning ACT and RSP race frames, the Element frame features Hydroformed and butted tubing, a new intergraded chain tensioner/disc brake mounting system, and a press fit Bottom Bracket. Parts features include Shimano Hydraulic Disc Brake, Answer Carbon Fiber Fork, Tioga fastr X tires, Sun Ringle Rims, a 31.8 Bar/Stem combo, as well as parts from Excess, Elevn and Insight.

See ChaseBicycles.com for full Spec & sizing information
The 2021 Chase Element Line up is offered in 5 different sizes, giving you a perfect size option for just about any BMX racers
Expert, Pro, Pro XL, Pro XXL and Pro Cruiser