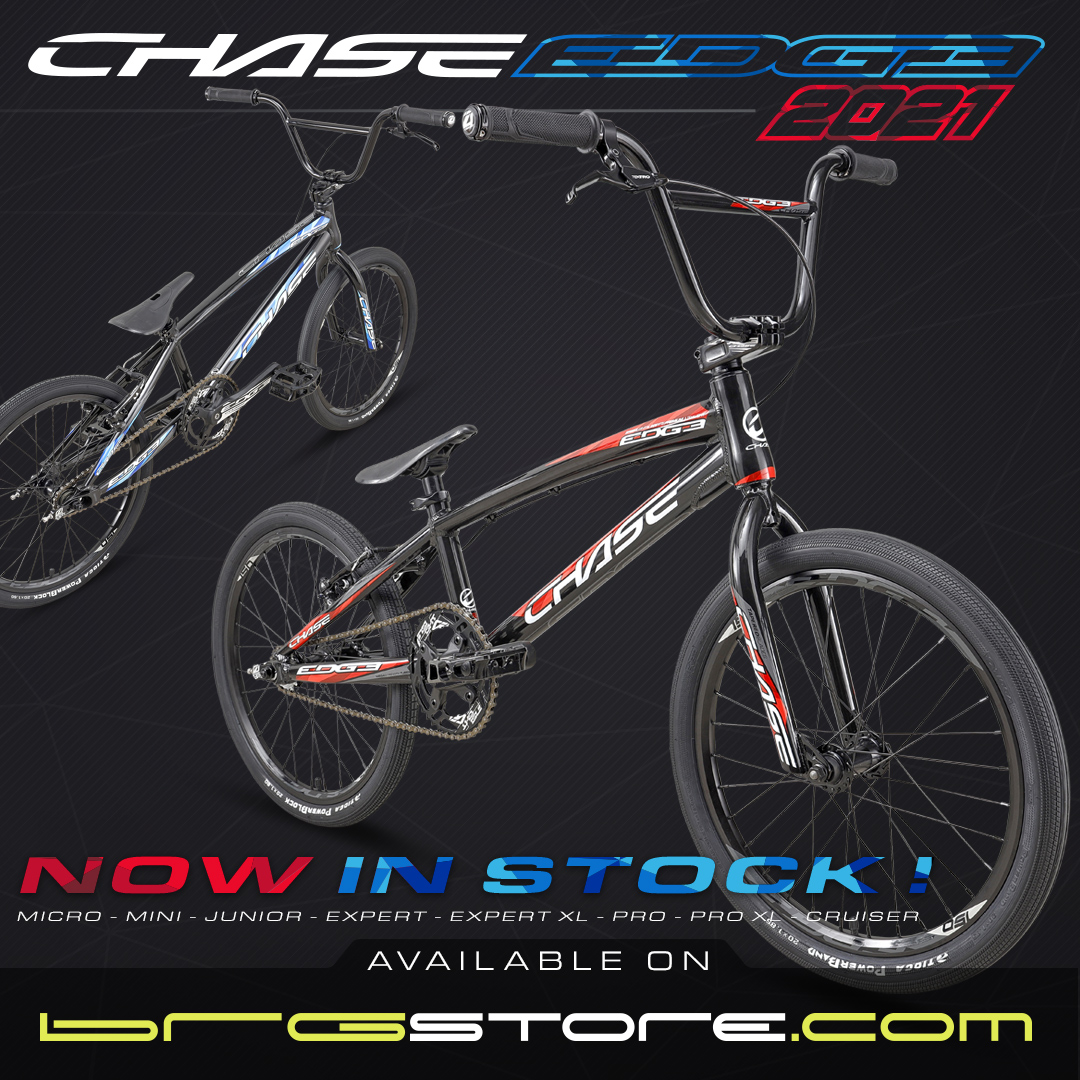 The 2021 Chase Edge Bikes are now in stock! Click here to get one now!
The 2021 CHASE Edge is a pure bred BMX race designed machine. It's our most sought after Race bike for riders looking to get serious about BMX racing. With our deep history in BMX racing and our attention to detail, you know you are getting a top notch bike! Loaded with some of todays top brands in BMX racing, the Chase Edge will give you the edge over your competition and help you get on your way to #winwithChase
FOR 2021, We are offering 2 color options for the Edge : Black with Red graphics, or Black with Blue graphics.
THE 2021 CHASE EDGE LINE UP IS OFFERED IN 8 DIFFERENT SIZES, EACH IN 2 COLOR OPTIONS, GIVING YOU THE PERFECT SIZE OPTION FOR JUST ABOUT ANY BMX RACERS NEEDS : MICRO 18″, MINI, JUNIOR, EXPERT, EXPERT XL, PRO, PRO XL, AND PRO CRUISER.